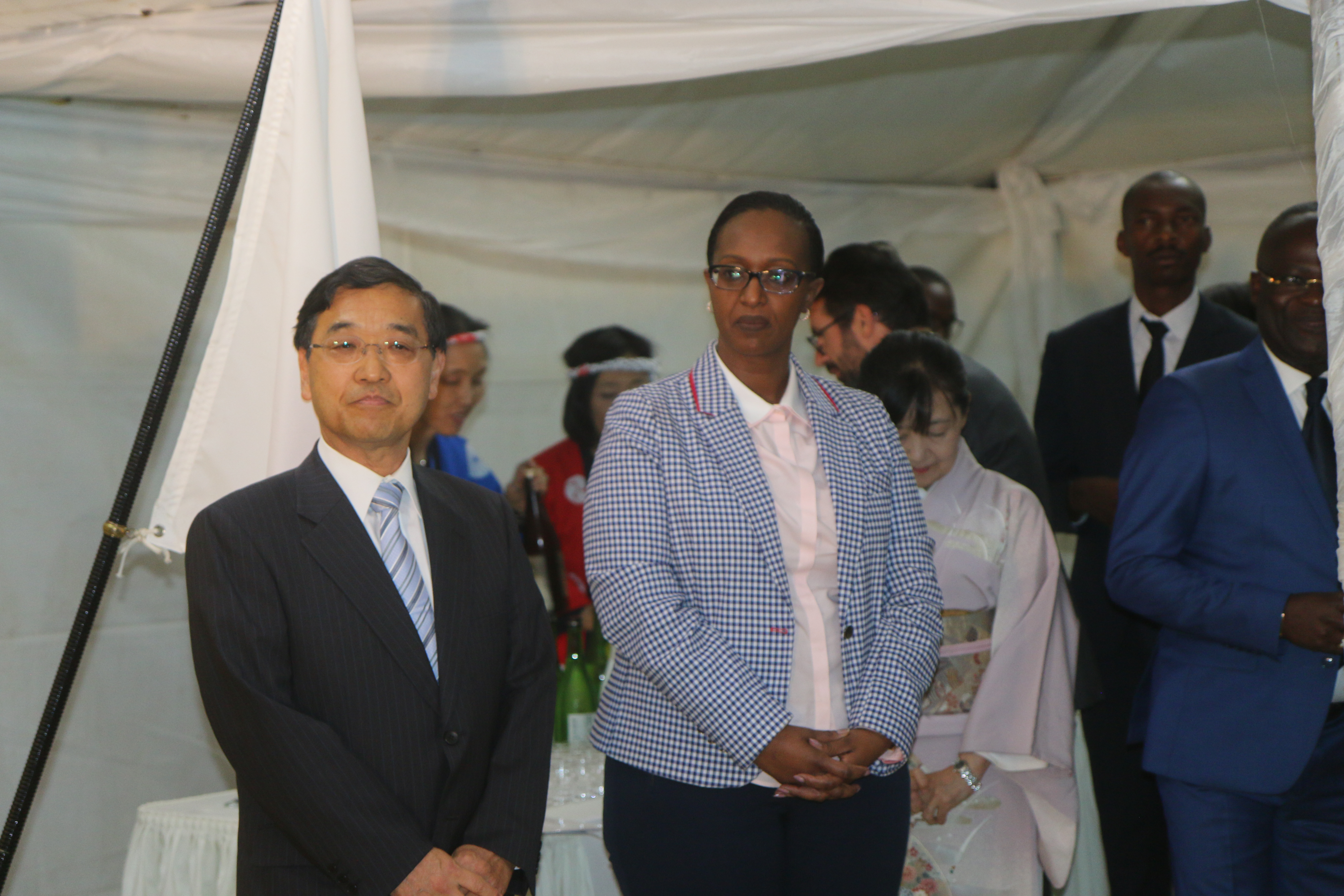 With support from Japan, Rwanda will launch its first telecoms satellite next year – earlier than planned in 2020.
This was announced by the Japan ambassador to Rwanda Takayuki Mayishita during a ceremony in Kigali to celebrate the 85th birthday of Emperor Akihito, currently celebrated on December 23 ahead of his retirement next year.
To achieve total telecoms autonomy, Rwanda has been working on its Space Project in partnership with the Japan International Cooperation Agency (JICA), and the Japan Space Agency (JAXA) and the first four Rwandan students were sent for training in Japan.
A model of the Rwanda satellite prototype was first displayed in May by the Japan-Rwanda team of experts during the 2018 transform Africa Summit in Kigali, where 100 Japanese companies displayed cutting edge Satellite technology.
"The real Rwandan satellite will be launched from the international space station into the orbit before the next transform Africa summit in 2019. Rwandan young engineers are now under training in Japan and I wish them good luck" Ambassador Mayishita said.
Mayishita also revealed that business relations between Rwanda and Japan have grown over the last two and half years, with 20 Japanese Investment companies in the country.
In July this year, a delegation of 57 Japanese investors visited Rwanda to explore business opportunities. According to Mayishita, a follow up has been ongoing to facilitate their entry into Rwanda.
"After meeting President Kagame, many of them (investors) promised me to come back and a number of follow up missions have been organized to visit Rwanda after that, to generate concrete results and explore further business opportunities" Mayishita stated.
On behalf of the Rwandan government, Urujeni Bakuramutsa, the Permanent Secretary in the Foreign Affairs Ministry said that Rwanda will ensure bilateral and multilateral relations continue to grow between both countries.
"The satellite is very important for enhancing a knowledge based economy. It is very important for both countries. There are many things we share a lot in common on multilateral level, from peace keeping and building, shared concerns over climate change – for the betterment of our people" Bakuramutsa said.
This year will be the last time Japan celebrates the birthday of the current emperor who will abdicate the thrown in April 2019 – marking the end of an imperial era for Japan and be replaced by the crown Prince Naruhito.
The enthronement ceremony will be held on October 22, 2019 and to be attended by Heads of States across the world, which also mark change in celebration dates of the Emperor's birthday to February 23.
Celebrations to mark the emperor's birthday in Kigali were also spiced up celebrity Japanese-German based Opera singer Mayumi Sakamoto, who sung the Rwandan national anthem.