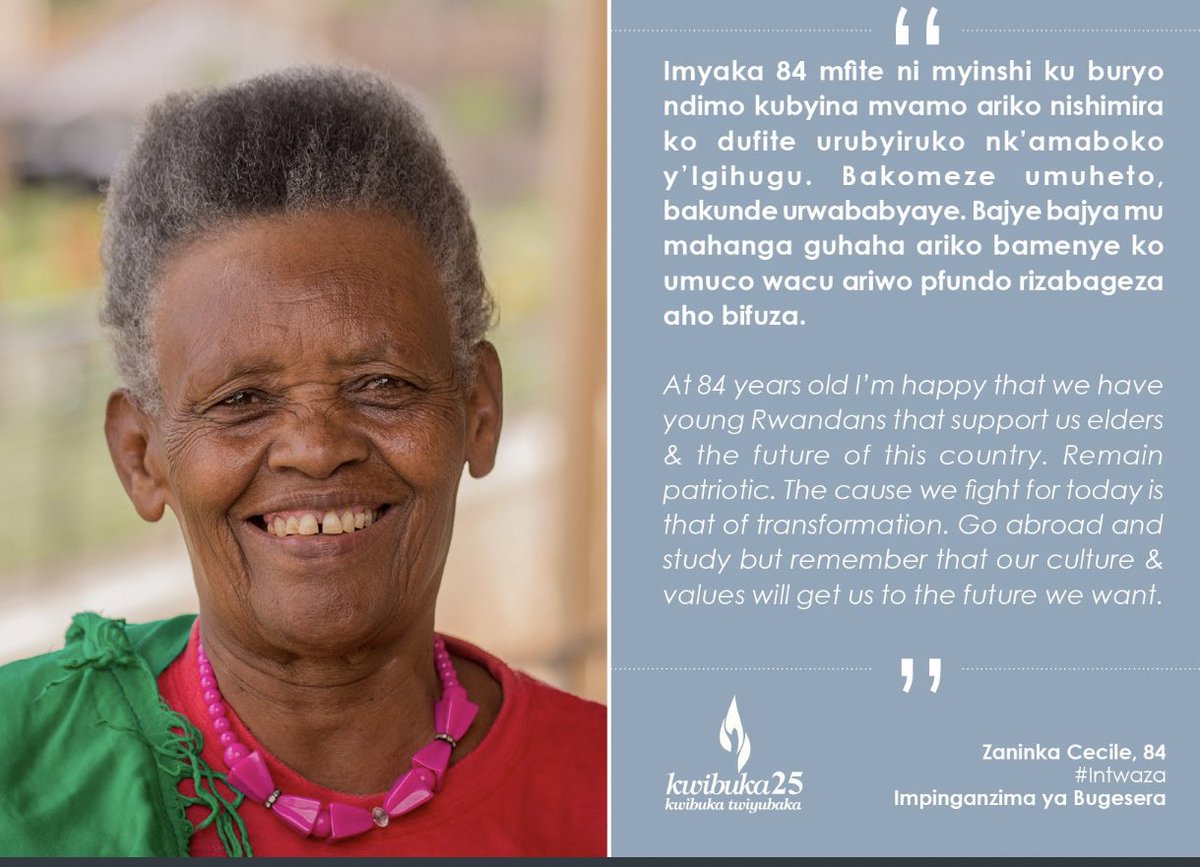 Hundreds of youth from Kigali on Saturday boarded buses to Huye and Nyanza districts of Southern province and Bugesera district in Eastern province for a study tour at living museums.
In these districts, a couple of years ago, Unity Club, an organization of women leaders or spouses of leaders started a philanthropy project to build homes to the elderly Genocide survivors who, in most cases were left with no one to call a relative who would take care of them.
KT Press was part of a fleet that headed to Bugesera district – Nyamata sector to visit the 57 elderly survivors also called Impinga nzima and the most pressing issue was to learn how the elderly feel in this village settlement.
The 120 youth reached this home at sunrise. Surprisingly the host, all of them – from the literally youngest – 60 years old to the eldest 90 years old were awake.
They were waiting for the guest while still at their daily chores.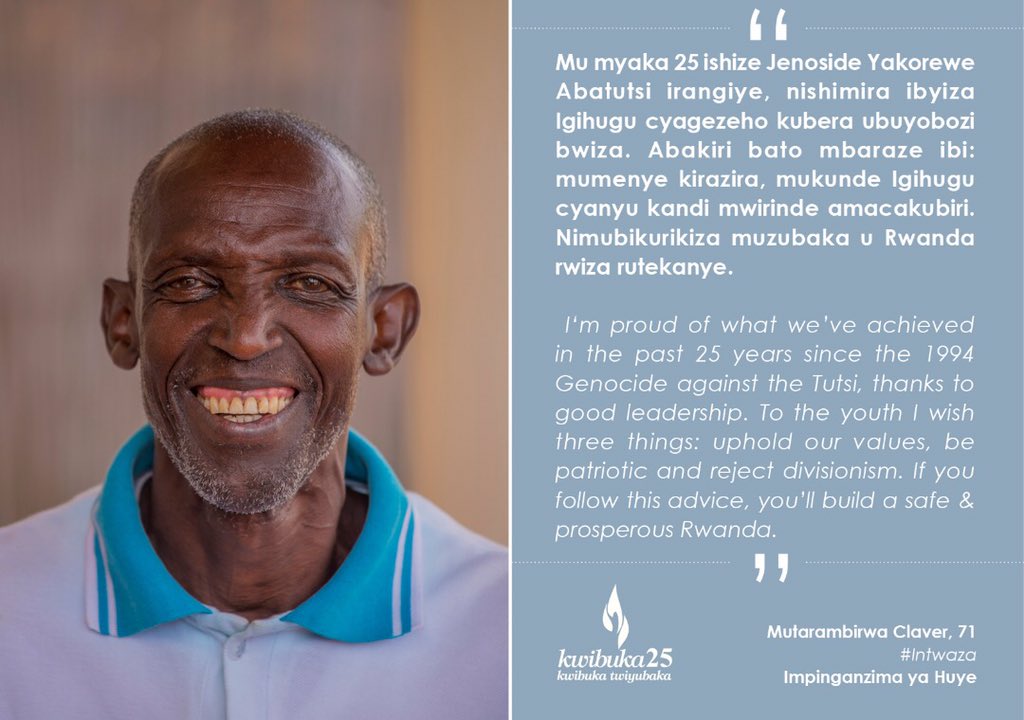 With little strength that they still have, they were busy weeding, cleaning vessels or washing some clothes though they have social workers who were hired by the association of Genocide widows to do the relatively difficult tasks at this home.
"The Genocide took away all my children only that God compensated me with a new son, Paul Kagame. I am thankful," said Rachel Nyiramashuri 86.
She lost her six children and her husband during the 1994 genocide against Tutsi, and she said, "depression almost killed me, but by God's mercy, the country focused on us and understood that we deserve a decent life like any Rwandan."
At her age, Nyiramashuri who is good at entertaining narrated to KT Press how they spend their day at this home.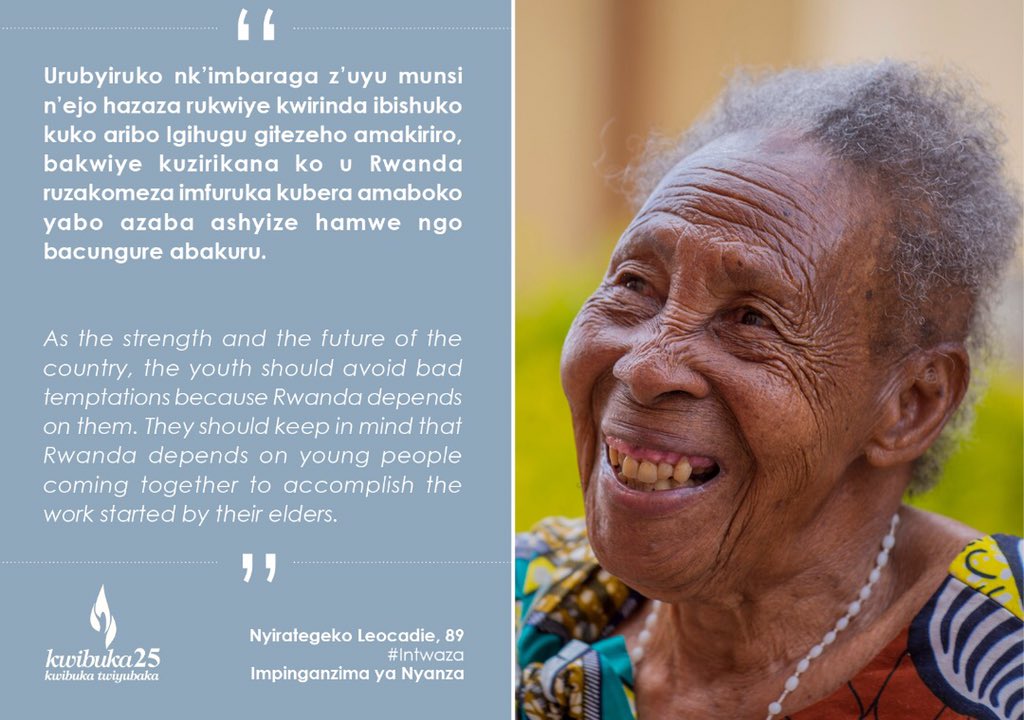 She said; "We wake up at sunrise when we are able to capture the vitamin of the sun as we enjoy breakfast."
Their breakfast is made of either milk or African tea and they take it without the concern of what lunch would be.
Their home has a store, and a storekeeper who is keeping among others rice, maize paste, beans on top of other food that are put together to make a balanced diet for lunch.
However, between breakfast and lunch, several entertainment and fitness activities take place to help the elderly prevent an eventual trauma that may come from what they experienced.
The after lunch also has a range of activities, which include going to see the doctor by the help of two medical personnel from home or attending prayers at the neighbouring churches.
The Nyamata home has 21 workers who help the elderly cope with life and the environment at this home is a child – grandmother relationship.
"Genocide planners and perpetrators thought they would finish us but they did not succeed. We are still alive and we are actually living a better life because of a new government which promotes unity and reconciliation and is concerned with better life of country's sons and daughters," Clever Nzabandora 72, another resident of the home said.
Back to the visiting youth, they got an opportunity to get from the grannies a package of Rwandan culture.
"You should get it right young ladies. A girl never wears short dresses; – all of you should buy long dresses and skirts. It is important," advised Nyiramashuri to the attentive youth.
The youth were very happy to meet grannies and vice versa.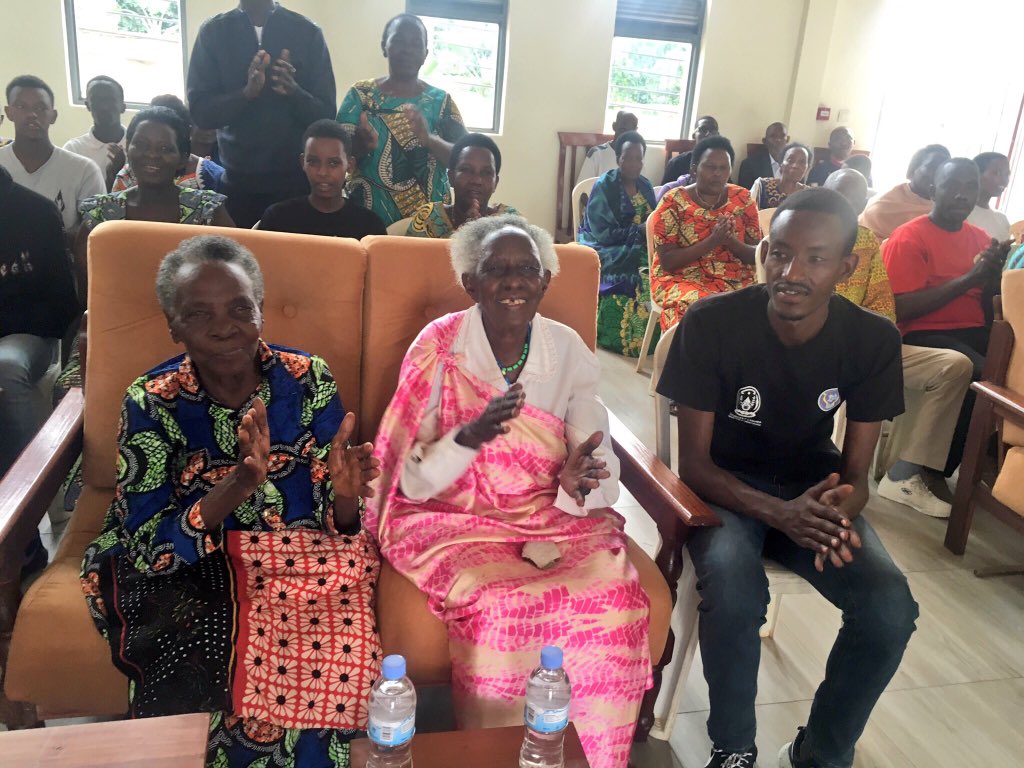 In Nyanza district, an elderly survivor said, "I wouldn't imagine people coming to me for peace. After the genocide, I first avoided people because I had in mind that everyone coming to me is a killer, but today, I smile when I see grandchildren like you coming to me."
Dance, sharing wrapped up the trip that was prepared by several partners including Ministries of Youth and Local government, the National youth council and association of Genocide survivor university students and their alumni.
The intention of the trip was to enable the spirit of passing on the torch, and a sharing of knowledge and values from one generation to another, in the context of the 25th commemoration of genocide against Tutsi.
167 elderly Genocide survivors live peacefully and comfortably in the three homes.
However thousands of other elderly survivors were also built homes in several villages accross the country.