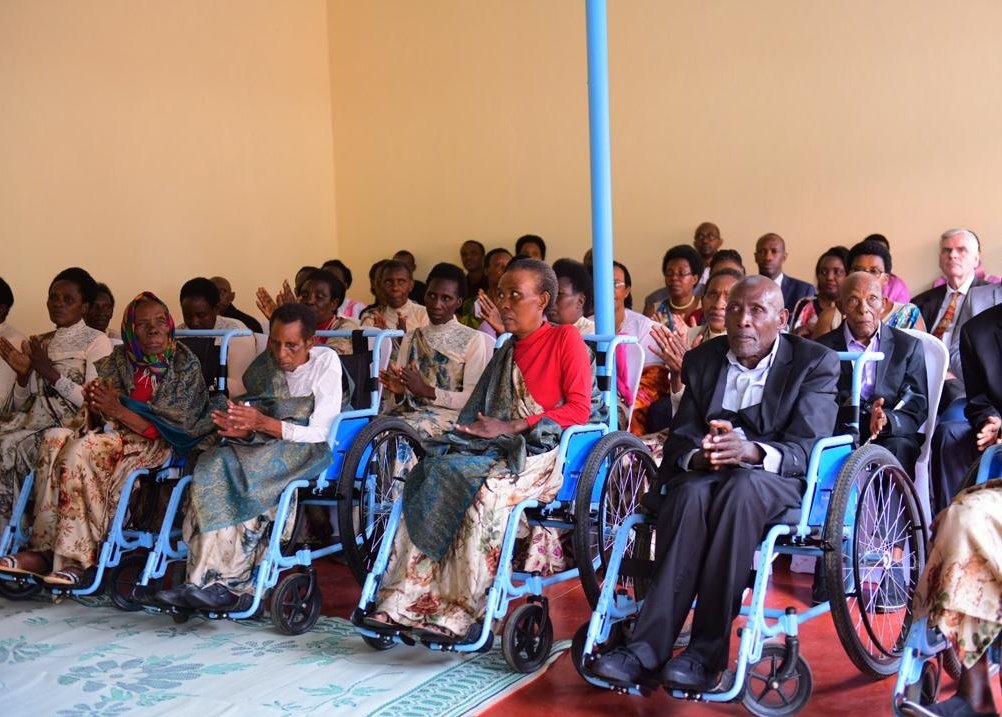 On a breezy Saturday morning in Kamembe sector, Rusizi district in Western Rwanda, elderly genocide survivors, as old as 50-90, could not hide smiles on their faces as they welcomed top government officials.
The officials were survivors' guests of honour. But the officials, who included Local Government Minister Prof. Anastase Shyaka, Solange Kayisire, Minister in charge of Cabinet Affairs in the Office of the Prime Minister, Gender and Family Promotion Minister Soline Nyirahabimana and other top government officials, came with a huge gift.
The gift; including 40 modern houses with everything accompanied, will forever change the lives of these elderly Genocide survivors – whose familes were completely wiped out.
The houses were built by Unity Club Intwararumuri – an organization that brings together former and current government officials and their spouses.
The new homes will accomodate 32 female and 8 male elderly genocide survivors. The homes have the capacity to accommodate 52.
Championed by the First Lady Mrs. Jeannette Kagame, these new homes are an addition to several others built across the country, with the recent ones worth Rwf406 million in Mukura Sector, Huye district in Southern Rwanda.
Other homes for elderly genocide survivors were built in Nyanza district (Southern Province) and Bugesera district in Eastern Province.
The new homes inaugurated in Rusizi district are equiped with a clinic, administration room, entertainment room with Television sets, a kitchen; water tanks and a big courtyard space where physical exercises will be conducted.
Five house workers have been employed to cook and take care of these elderly Genocide survivors, with a permanent doctor who conducts medical check up to make sure that they live healthy life.
Verediena Bavugamenshi, 63, could not hide her excitement, given the horrific recount of what happened to her family.
"Genocide started when I had 8 children, they were all killed together with my husband, they were killed with my uncles and aunts, because I got married to a Tusti,"
"After killing them, I lost hope, I could not eat easily. Everything I thought was my lovely husband and my children,"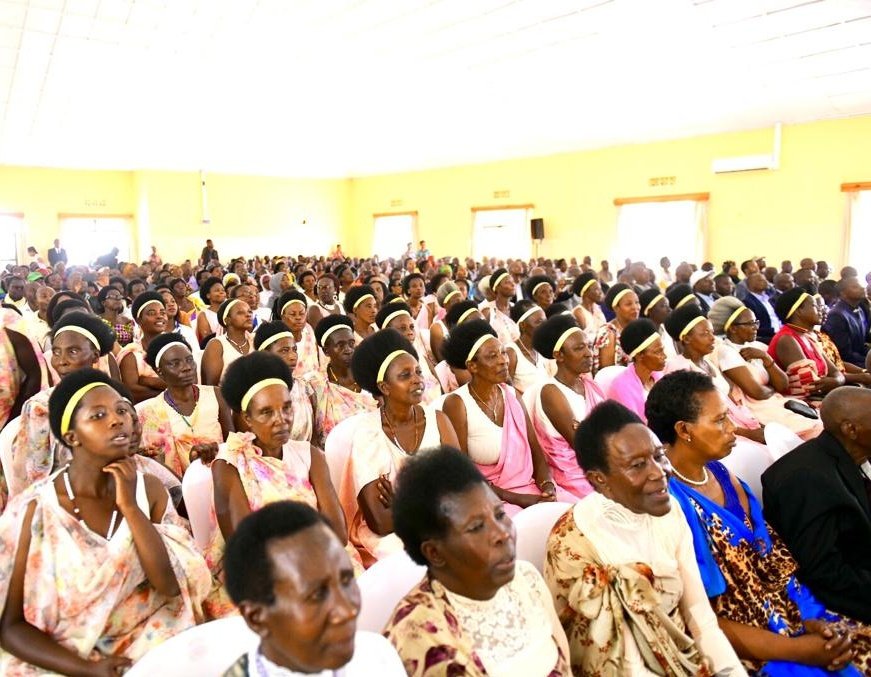 "We have now got our new home. I have found my fellow elders whom we share same problems that were caused by Genocide perpetrators. In our new home we pray together and it is joyful," an emotional Bavugamenshi said.
According to Bavugamenshi, despite being in their late stages of life, being together in one family helps them fight remembering their passed misery.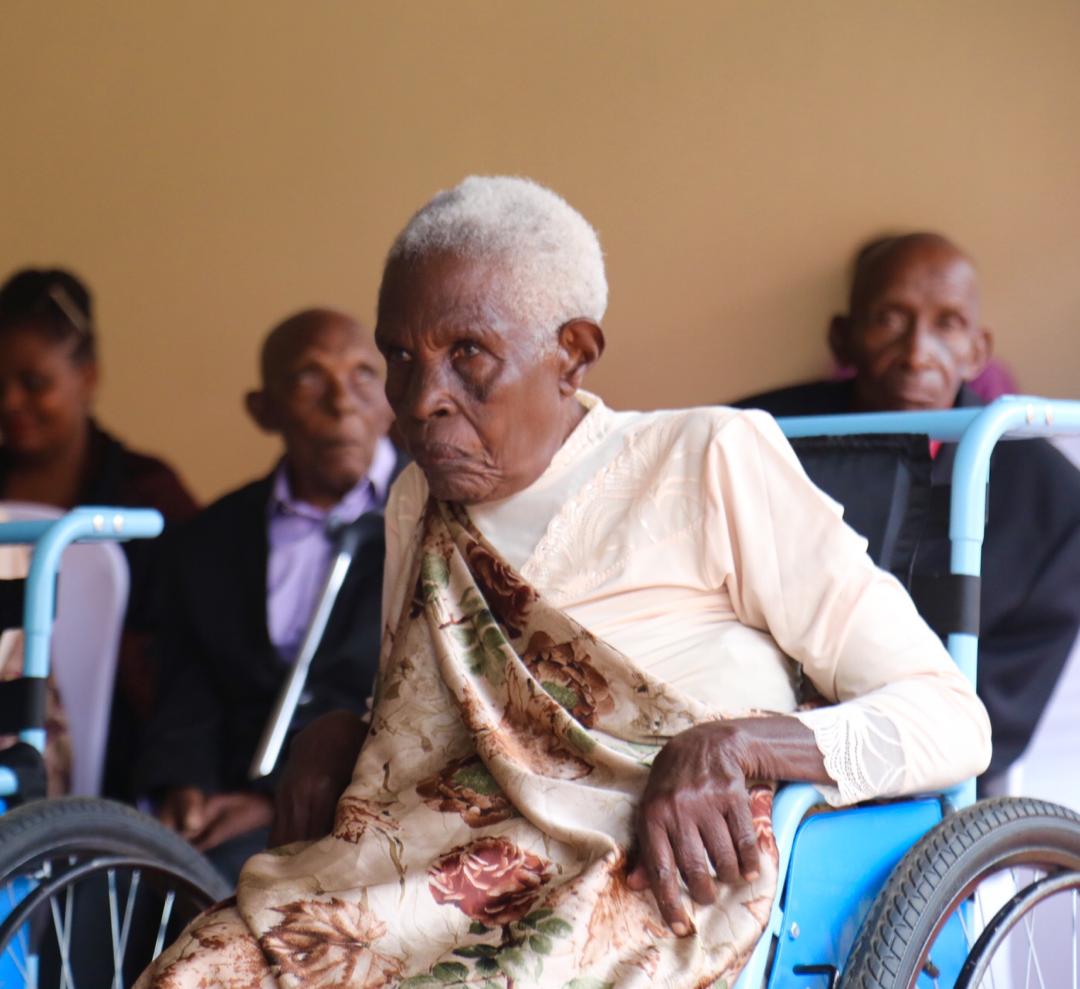 "Nothing can bring back my lost husband and children, but am happy I have got care from good leadership. They gave me a cow before coming to this home. Thanks to the government. It is so caring."
Inauguration of the new elderly home in Rusizi district coincided with unity and reconciliation month. The month aims at re-uniting Genocide survivors and perpetrators through forgiving and 'saying sorry'.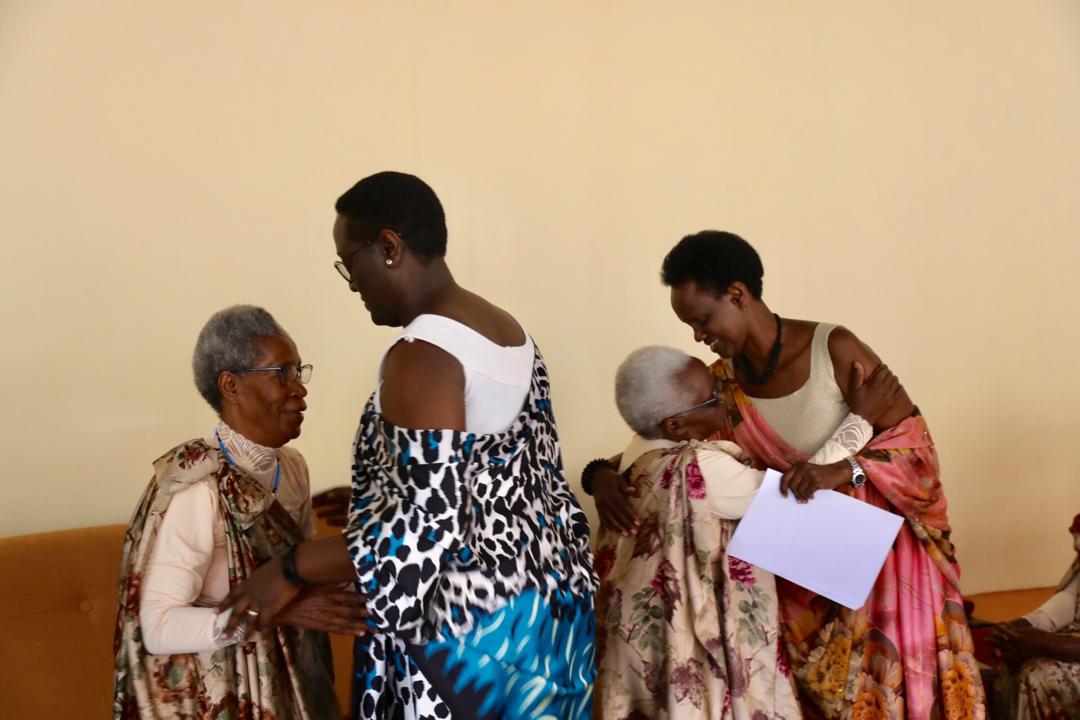 Valerie Mukabayire, Head ofAvega Agahozo – an umbrella organisation of Genocide widows, said that, "These elderly people met challenging time, it's not an easy moment for someone to lose the whole family and keep moving on with life. We appreciate that you are strong. Forgive those who wronged you during the genocide."
She added: "There are many that have not yet got homes, they live in poor conditions, they have no people to help them do house work. But we are sourcing them and new homes will be built for them, through partnerships with humanitarians."