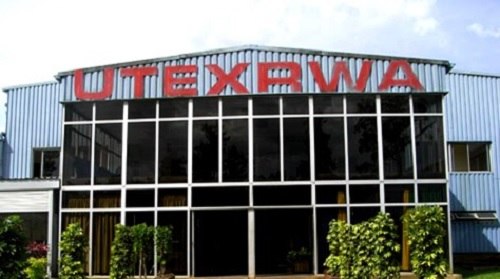 KT Press would like to clarify some information on a story published on February 5, 2019 entitled: Rwanda's Oldest Textile Factory to Relocate in One Week
According to the story, Rwanda Environment Management Authority (REMA) "ordered Usine Textile du Rwanda (UTEXRWA) – a textile industry to relocate in a gazetted wetland urgently."
From Ubyumva Ute Our reporter quoted Eng. Collette Ruhamya, the Director General of Rwanda Environment Management Authority that "UTEXRWA is located in the wetland and should relocate within the one week period. We shall soon go back to see how far Utexrwa and others affected by the decision have gone to implement the decision."
"There is no excuse. Enough grace period has been given out. All activities in wetlands must relocate, including government infrastructure."
Indeed, since a couple of weeks, REMA is carrying an environmental campaign to tell businesses and individual buildings or other activities established in the wetland to prepare for relocation for environment conservation.
However, Engineer Ruhamya has on Thursday, February 7 clarified that REMA has never ordered UTEXRWA to relocate in a gazetted wetland within a week and has never written a warning letter.
She told KT Press, referring to the Ubyumva Ute program aired on Monday.
"Those who have infrastructure that they established in the wetland legally will be expropriated, but those who have illegal activities, the government owes them nothing," Ruhamya said.
For the case of companies that have authorization, case of UTEXRWA, Ruhamya said, "We are talking to them to see how government can expropriate them gradually, while also asking them to plan relocation because it can not happen overnight even if the money is available for compensation. We actually know that some of them have plots where to relocate to."
We also take this opportunity to clarify on figures related to activities in the wetland. Here is a corrected version from REMA.