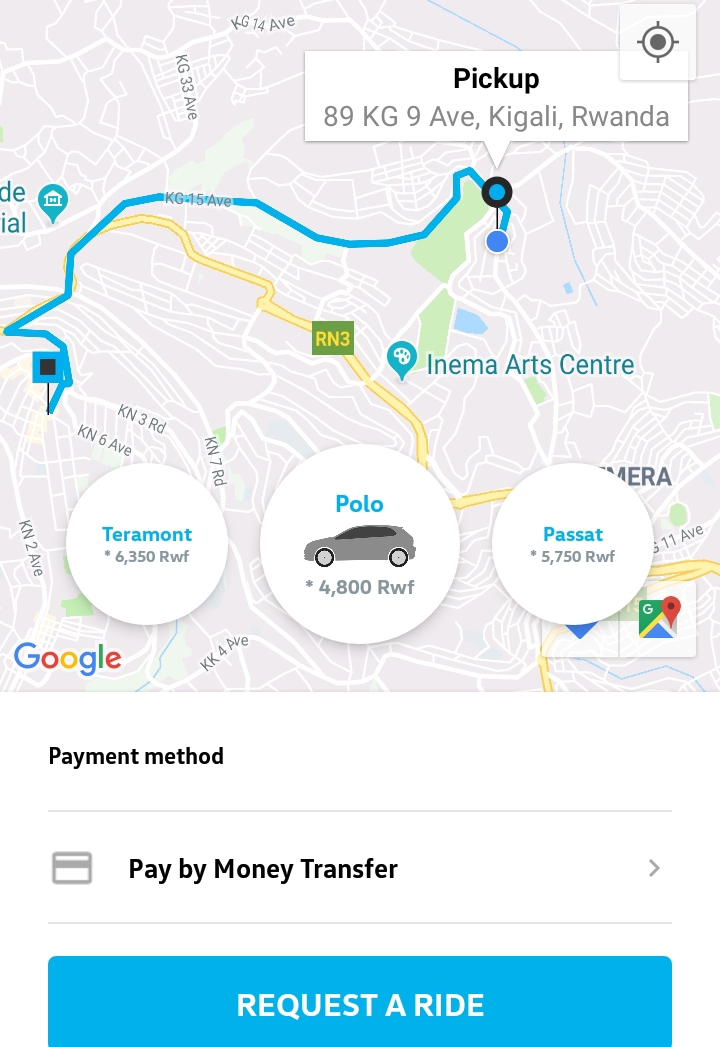 New taxicab transport service that is set to bring latest generation of mobility solution and to bridge existing gaps in the sector will be launched in Kigali next month.
VW Move by Volkswagen (VW) Rwanda, the new service already operational will be officially unveiled on March 1, 2019, according to company's communication team.
The new "Move" service – currently undergoing test, is the latest after the automaker's $20 million assembly plant in Rwanda released its first fleet of cars seven months ago.
In June last year, President Paul Kagame officially tested the first Volkswagen car assembled in Rwanda marking the launch of assembling works.
Kagame noted that the assembling signifies Rwanda and Africa got what they deserve brand new instead of second hand.
Shortly after the launch, you could have seen VW brands all over Kigali streets – attracting so many questions across onlookers especially on how, within a shortest period of time, Rwandans were able to make purchase orders in such large quantities.
However, most of these cars are hitting the road as part of VW Rwanda "Move" – a car hire services the company offers.
While Volkswagen Rwanda declined to divulge more details about the service ahead of maiden launch, KT Press realized that a simple click gives you a drive aboard the cars assembled in Rwanda.
All you need is to download VW "Move" App in Play store and install it in your Smartphone. By installing the Application in your Smartphone, you are required to provide your contacts, among others.
After downloading the App, you can immediately start the process of requesting for the ride. By entering the application, you are requested to type in your pin or street number of your location and the destination address.
The application uses Global Positioning System (GPS) to measure the distance before displaying the nearest cars for a ride.
Three VW type of cars currently display on the App with different prices based on the same distance.
The cars displayed are Teramont, Passat and Polo and prices differ depending on the type of the car you are hiring.
Once you choose any of the cars among the three, your location and destination, the App displays prices, payment method. You then click and 'Request a ride'.
By clicking on the 'Request a ride" a driver at the nearest station contacts you and you start engaging.
In June last year, Rwanda became the second country to test the new Volkswagen vehicle mobility monitoring technology which will ensure security and access to the vehicles as the company plans to launch public car sharing component.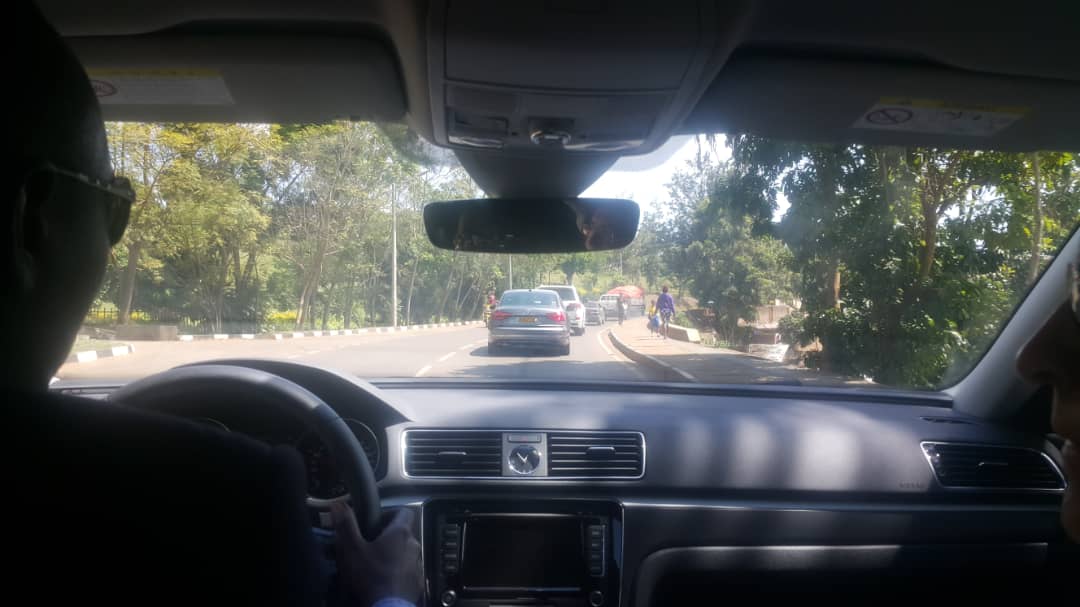 The in-house VW telematics unit developed technology was created by a German tech guru, Dr. Mukayil Kilic, and its prototype has been tested in Germany.
Meanwhile, apart from other services VW Rwanda offers, the company announced a 5% reduction on its normal prices for all government staff to facilitate them buy Volkswagen cars on duty free prices.
The decision, according to Jean Luc Mugabo – head of sales at Volkswagen Rwanda, came after negotiations with government agencies.
"The special offer came after several feedback from people. We decided to make an offer that would be convenient for public servants," he told KT Press in a previous story.