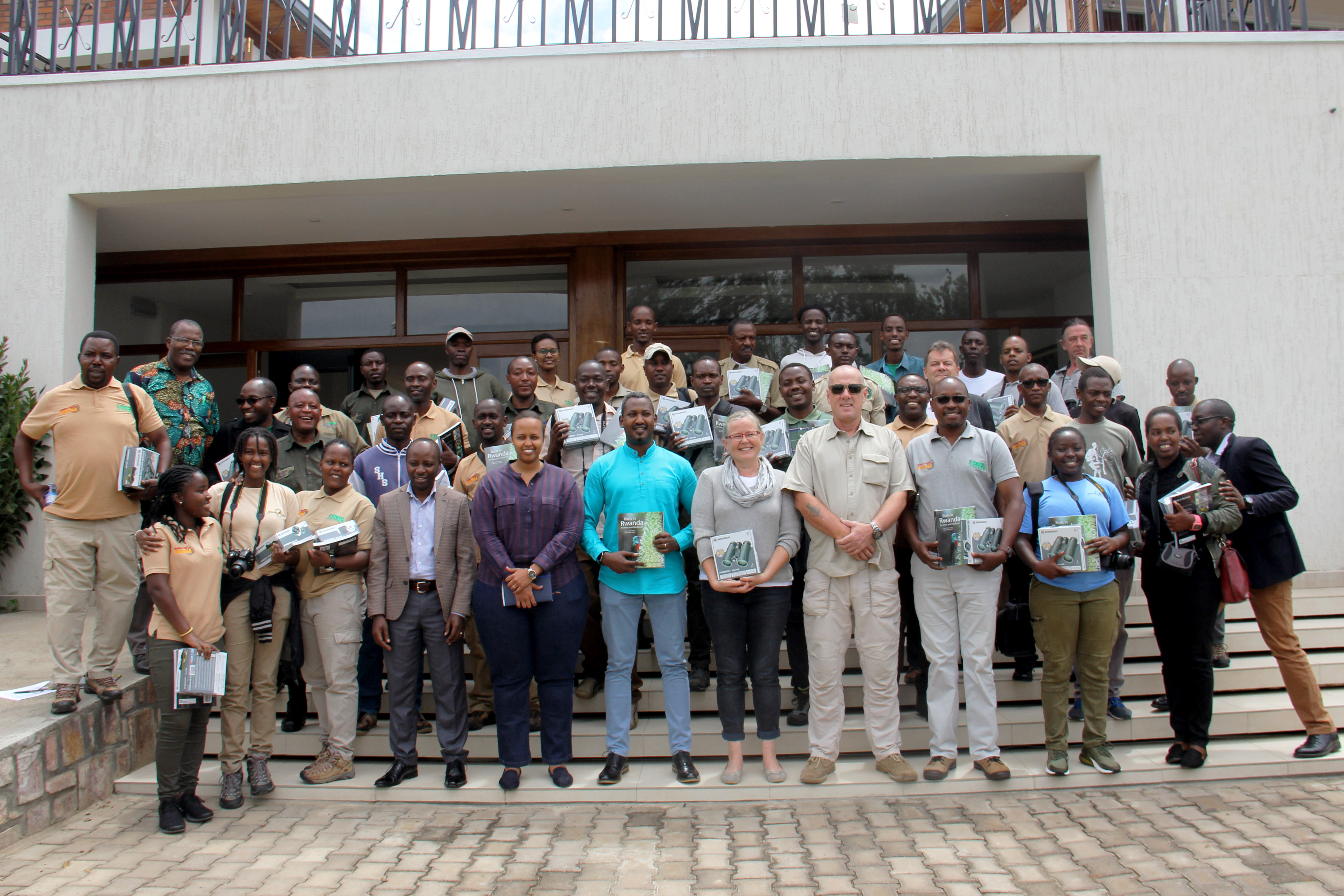 A training exercise organized for 35 local birding guides has started today in an aim to improve the bird watching experience in Rwanda.
Led by British expert birder Malcolm Wilson, the guides will be trained on bird watching techniques, photography, ringing, breeding biology, tourism and presentation.
Each local guide received bird watching books and a pair of binoculars to facilitate them in the exercise.
Organized by the Rwanda Development Board (RDB) in partnership with the German Development Corporation (GIZ) and other tourism stakeholders, the 19-day training will end on April 4.
The excerise is being conducted in prime bird watching destinations in Bugesera District, Akagera National Park and Nyungwe National Park in Western Province.
Speaking at the opening ceremony of the training, RDB Head of Tourism and Conservation Eugene Mutangana said: "Rwanda is rich in biodiversity hotspots including its bird species and their habitats. We have seven international birding areas with more than 703 species. An estimated 3 million international trips are taken each year for the main purpose of bird watching."
"With this training, we want to improve the quality of bird watching experiences in Rwanda and earn more from avitourism," he added.
Ellen Kallinowsky, the Principal Technical Advisor of the Promotion of Economy and Employment programme at GIZ said:
"We strongly believe that bird watching in Rwanda can reach a similar economic potential as the gorillas already have today. Birding is not restricted to a specific number of visitors or to one area in the country. On the contrary, the wide range of birding habitats, varying from grass- and wetlands to forests and savannahs allows for a spectacular diversity of species, making the country an Eldorado for birders. Tour operators and the hospitality sector as well as communities all over Rwanda can benefit from that."