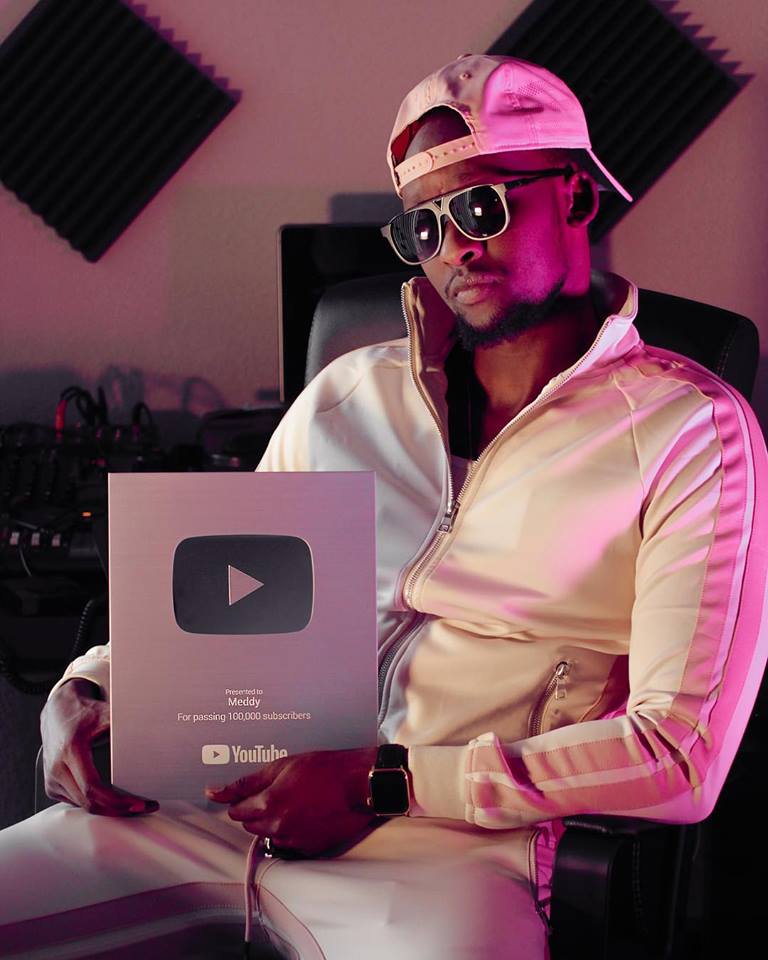 Rwanda's vocalist Medard Ngabo alias Meddy received Youtube silver play button after achieving yet another milestone in his ever growing career.
Meddy received a silver play button after he reached 100,000 subscribers on his youtube channel.
The singer rushed on his social platforms to share the good news with his fans as well as thanking them for supporting him.
"I just wanna thank my fans, family for supporting me and I have just hit another milestone of being awarded with a silver play button," Meddy passed the good news through a video he posted on Instagram.
Meddy is a Rwandan artist based in America and he boosts of songs like Slowly, Adi Top, Ubuza gukunda and many more.
He is the first Rwandan artist to be rewarded by YouTube global company with a silver play button.
In the region, Ugandan Anne Kansiime – a comedian was rewarded with the button in 2015.
The award is not worth any cash really, but worth a lot of effort and work. To get Silver play button the youTuber has to get 100,000 subscribers which takes a lot of dedication.
Silver Play button is one way of motivating the recipient as well as showing them that, their content is favorite.