Rwanda Private Sector Federation (PSF) has announced plans to start using mobile money (Momo) to pay for goods and services at the forth coming Rwanda International Trade Fair (RITF), commonly known as 'Expo'.
This is part of the plan to turn the trade expo into a cashless event. The 2019 expo will be the 22nd of its kind and it's slated for starting from July 22nd to August 11th, 2019.
Stephen Ruzibiza, the PSF Chief Executive Officer said that the expo visitors will not be expected to carry cash on them, nor the exhibitors will be obliged to receive cash during exchange of cash based services.
"Visitors, buyers and sellers will be encouraged to use MTN Mobile Money not only to pay for their entrance tickets, but also use their Mobile Money wallets to pay for products and services at the Expo," said Stephen Ruzibiza, the PSF Chief Executive Officer.
Ruzibiza made the announcement during today at the Transform Africa Summit during an event to sign a memorandum of understanding between PSF and one of the local telecom company and mobile money service provider MTN-Rwanda.
With this new system, expo visitors will be able to buy tickets using Mobile Money. A new PSF App will be developed to generate entrance electronic tickets. MTN and PSF staff will be at the Expo grounds to facilitate visitors.
In the Partnership PSF and MTN will conduct trainings and workshops on the usage of Mobile Money, assistance in acquiring the required technologies, extension of usage of the technology in day to day businesses even after the Expo, as well as providing the advisory services where required.
The two organizations will also run an educational campaign countrywide and through different communication channels.
In 2018 the number of mobile money subscriptions stood at Rwf10.7 billion with mobile money transactions at Rwf97.1 million in the October report.
Every month, MTN Rwanda record MoMo transaction worth Rwf150 billion made in transfers done by only 2.1 million MoMo users out of the 3.9 million clients in the country.
"We hope to achieve an extra push towards realizing the vision of a cashless economy for Rwanda and financial inclusion for all Rwandans. The key to success is the adoption of Mobile Money as an alternative to cash by small and medium sized businesses," MTN Rwanda CEO Bart Hofker said.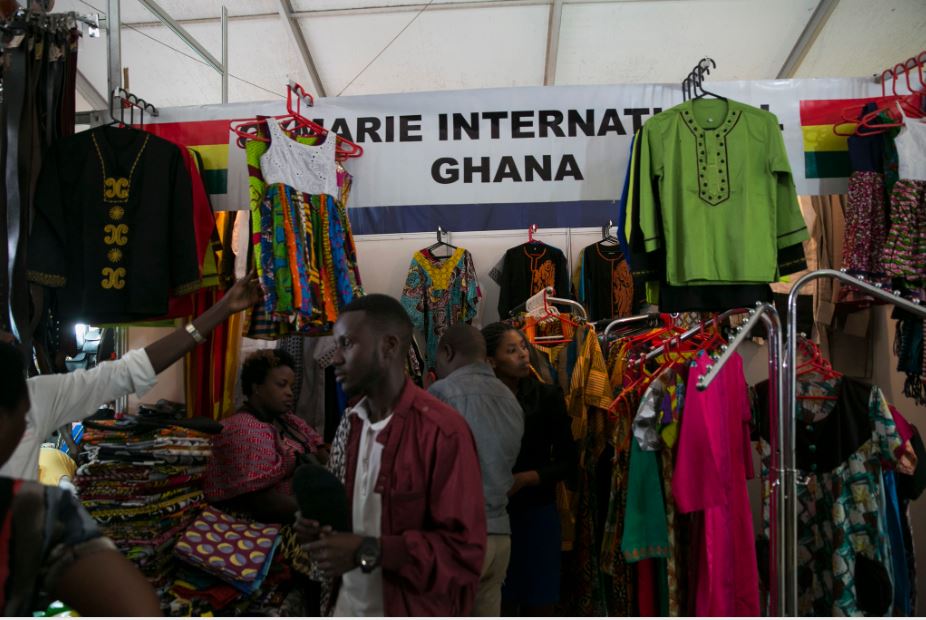 As technology evolves and market conditions change, more customized solutions are in development to allow more transactions as a way of improving doing business in Rwanda and beyond, which is in line with the Africa Continental Free Trade Area agreement that was signed last year in Kigali by African Heads of State.
Rwanda has so far adopted the cashless economy drive in order to address business challenges in a wide range of areas, including health, agriculture, food processing, corporate governance, tax, transport, education, entertainment, and the environment, among others.
For example, Rwanda has set a 2024 target of digital payment acceptance points from 37/100,000 to 324/100,000 and all government payments going 100% digital.