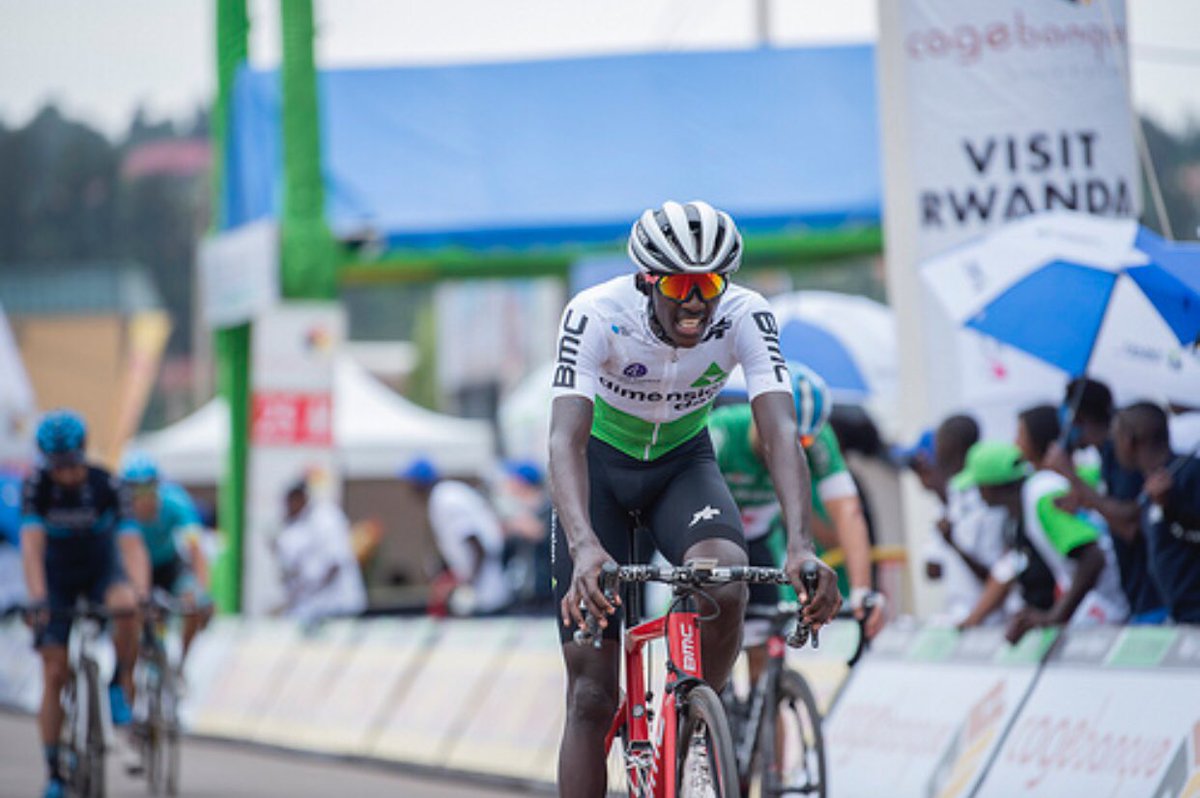 Rwandan Mugisha Samuel was the best ranked Rwandan after finishing 13th during the second stage of the Tour de Limpopo in South Africa on Thursday
Rwanda international Samuel Mugisha who rides for South African side Dimension Data for Qhubeka registered a 13th place finish during the second stage of the 2019 Tour de Limpopo which was underway on Thursday from Polokwane to Tzaneen.
The Dimension Data Continental rider completed the 96.6km route, which kicked off in Polokwane, in a time of 2:16:56, ten seconds behind his compatriot winner Connor Brown.
ProTouch's Clint Hendricks and Mugisha's teammate Alexander Konychev completed the podium finish.
Benediction Excel Energy pair of Jean Claude Nzafashwanayo and Eric Manizabayo finished inside the top twenty. Nzafashwanayo finished 18th while Manizabayo finished 19th in 2:17:57 respectively.
Friday's stage three begins in Tzaneen along to Coach House along Tarantaal 101km to Coach House.
 2019 Tour de Limpopo Edition
Stage Two Results, Polokwane-Tzaneen (96.2k)
1. Connor Brown (Dimension Data Continental) 2:16:46
2. Clint Hendricks (ProTouch) 2:16:46
3. Alexander Konychev (Dimension Data Continental) 2:16:46
4. Samuele Battistella (Dimension Data Continental) 2:16:46
5. Louis Visser (TEG) 2:16:46
6. Steven van Heerden (Team Enza) 2:16:46
7. Kent Main (ProTouch) 2:16:47
8. Marc Pritzen (Office Guru) 2:16:47
9. James Jobber (VLS) 2:16:47
10. Dylan Girdlestone (Office Guru) 2:16:47
General classification
1. Alexander Konychev (Dimension Data Continental) 6:13:50
2. Marc Pritzen (Office Guru) 6:13:52
3. Connor Brown (Dimension Data Continental) 6:13:58
4. James Jobber (VLS) 6:13:59
5. Dylan Girdlestone (Office Guru) 6:13:59
6. Kent Main (ProTouch) 6:14:00
7. Samuele Battistella (Dimension Data Continental) 6:14:01
8. Steven van Heerden (Team Enza) 6:14:06
9. Gustav Basson (TEG) 6:14:59
10. Jayde Julius (ProTouch) 6:15:00