Over the weekend, hundreds of university students gathered at the University of Rwanda (UR) College of Medical Sciences, Kigali city for finals in 'Chinese Bridge Competition'- a Chinese language proficiency competition.
'Chinese Bridge Competition' gives a chance to University students to exhibit their Chinese language skills in arranged speeches, a cultural question-and-answer sessions and cultural performance of their choice.
The annual competition convened about 500 students  from UR campuses including; Gikondo and Remera-Both located in Kigali City, Rukara campus, among others.
All the competitors study Chinese language at UR campuses alongside their respective professional courses.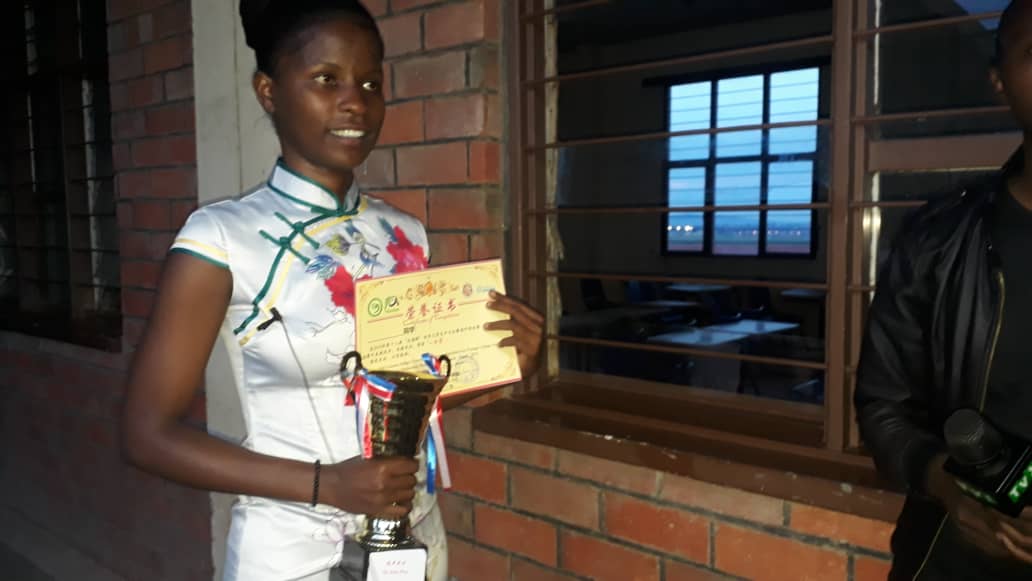 On Saturday, May 18 competitors assembled for the semi-finals where a panel had to select 2 winners who will represent Rwanda during the International competitions scheduled for the summer (July or August).
This year, 'Chinese Bridge Competition' started with variety of performances and a test in speaking Chinese language, performances from traditional Chinese dances and self-composed musical bits.
All the competitors who were under the guidance of Chinese language teachers for over three months were allowed to exhibit their own style and talent during the competition.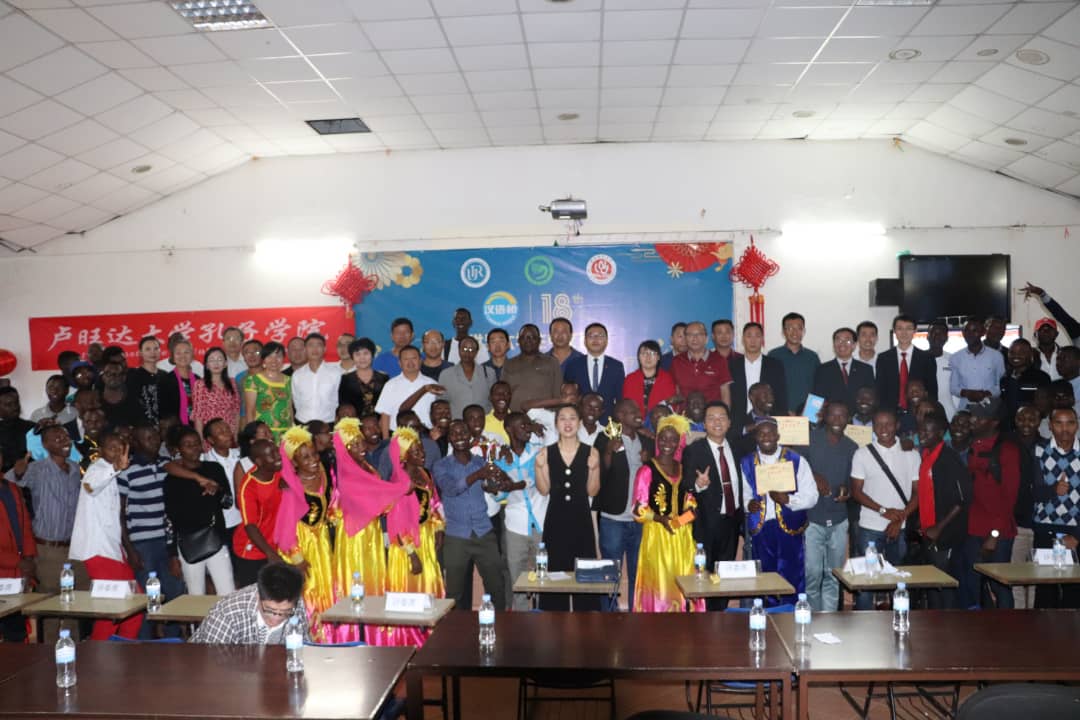 Divine Masezerano from faculty of Geography – college of education emerged the overall winner while Felix Ndikubwimana also from the same college came second.
"I can't count the sleepless nights I spent learning Chinese.  I really deserved this award. My teachers have worked hard to make sure that I make it," Masezerano said.
According to Wang Jiaxin, the Economic and Commercial Counselor at the Chinese Embassy in Rwanda, the finalists demonstrated a high level of understanding Chinese Official culture, history and exhibited high creativity in their use and knowledge of the language.
He said that Masezerano will represent Rwanda for the international competitiom while Ndikubwimana will escort him as her fan on the sponsored tour.
"Representing the country at the international level isn't easy, but I will triple the efforts because I am very optimistic to go much further," Masezerano said.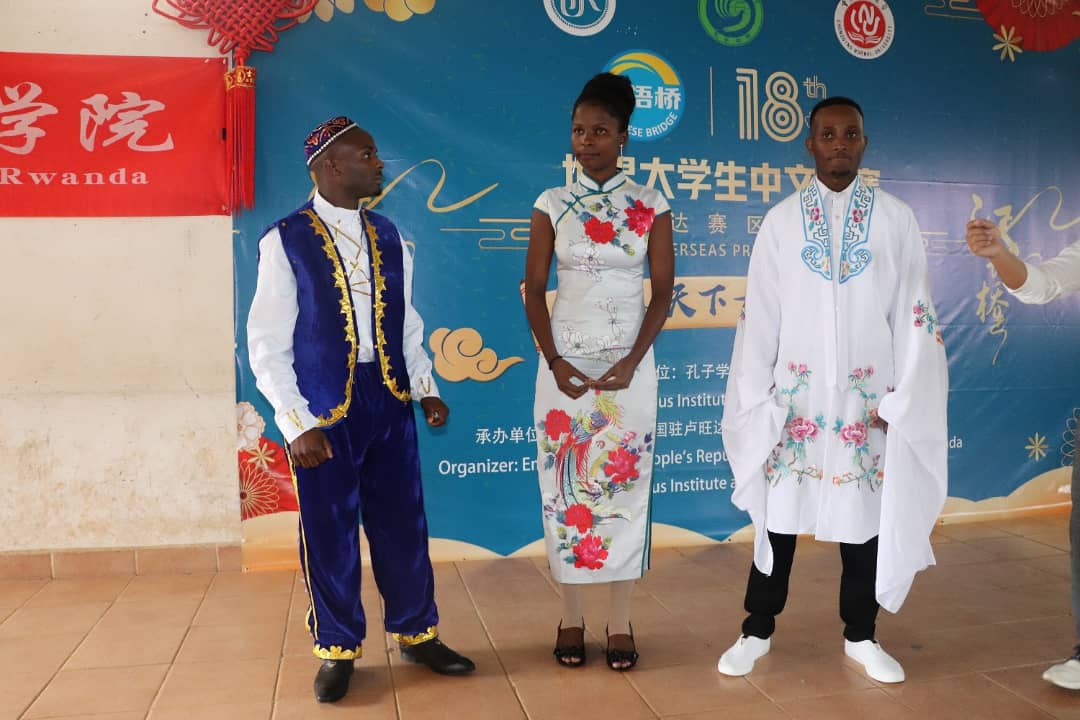 Chinese Embassy representatives at the event said that Rwandan students are overwhelmingly performing in Chinese language.
"If you close your eyes, you cannot believe that those are Rwandans who are speaking Chinese," Jiaxin said.
Winners were awarded with trophies, laptops and a trip to China to participate in the international competition.
One of the judges, Feng Kai said; "Like any other language, Chinese needs consistency for the learner to master it."
This year, Chinese Embassy in Rwanda partnered with the College of Education's Confucius Institute to host the 18th edition of the competition.
"It is important to learn Chinese as the country is leading globally in business, it can create chances for these students in the future," Prof.George Njoroge, Principal of College of Education said.
This year, 1000 students  graduated in Chinese language study across university campuses.