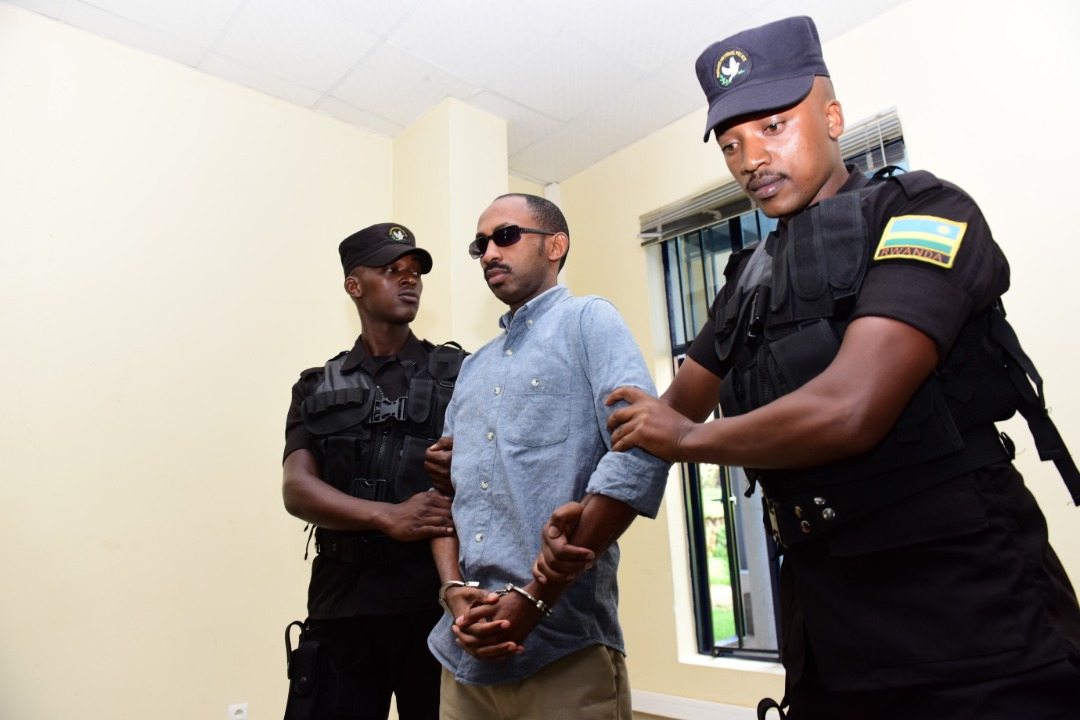 The lawyer of Nsabimana Callixte whose file is to be handed to prosecution today, has said that his client is doing well and is being taken good care of.
"We have talked for two hours today to discuss about the case and he is doing well," said lawyer Nkundabarashe Moise, whom, media has it, was a classmate of self-proclaimed Major.
Nsabimana personally chose Nkundabarashe as his attorney.
The Rwanda investigation Bureau(RIB) spokesperson Mbabazi Modeste, while bringing Nsabimana before the media, said that the suspect's dossier will be sent to prosecution latest today.
In a statement April 30, the Rwanda Investigation Bureau(RIB) said they had "detained NSABIMANA Callixte, while processing his criminal case file. Nsabimana has been wanted over several offences committed on Rwandan territory."
The offences, according to RIB, include: Formation of an irregular armed group; Complicity in committing terrorist acts; Conspiracy and incitement to commit terrorist acts; Taking persons hostage; Murder; and Looting.
"Nsabimana's case file will be submitted to the National Public Prosecution Authority in accordance with Rwandan criminal procedure law," RIB statements said.
The media, and the general public has been asking to see the man who claimed to "have captured the Northern part of Nyungwe National Park" but Rwanda said anyone claiming to even have an inch of Rwanda "does not know what he is talking about."
Here is the man whose file is being completed before court proceedings. He claimed to be the leader of the so called National Forces for Liberation (FLN) of Rwanda, but he was arrested a couple of weeks ago, and will be brought before court soon.
Nsabimana Callixte who claimed to be a Major has been talking too much on Youtube, but he was told that, "Rwanda cannot be captured on Youtube."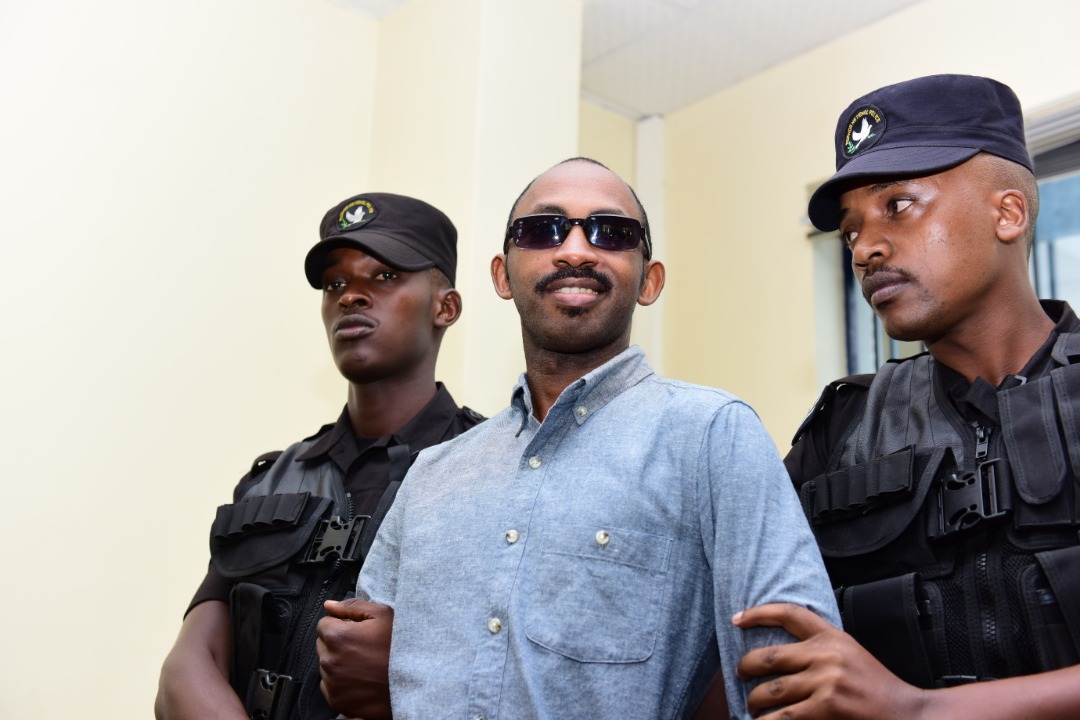 Our colleague Plaisir Muzogeye has captured him with his camera lens. Just click here