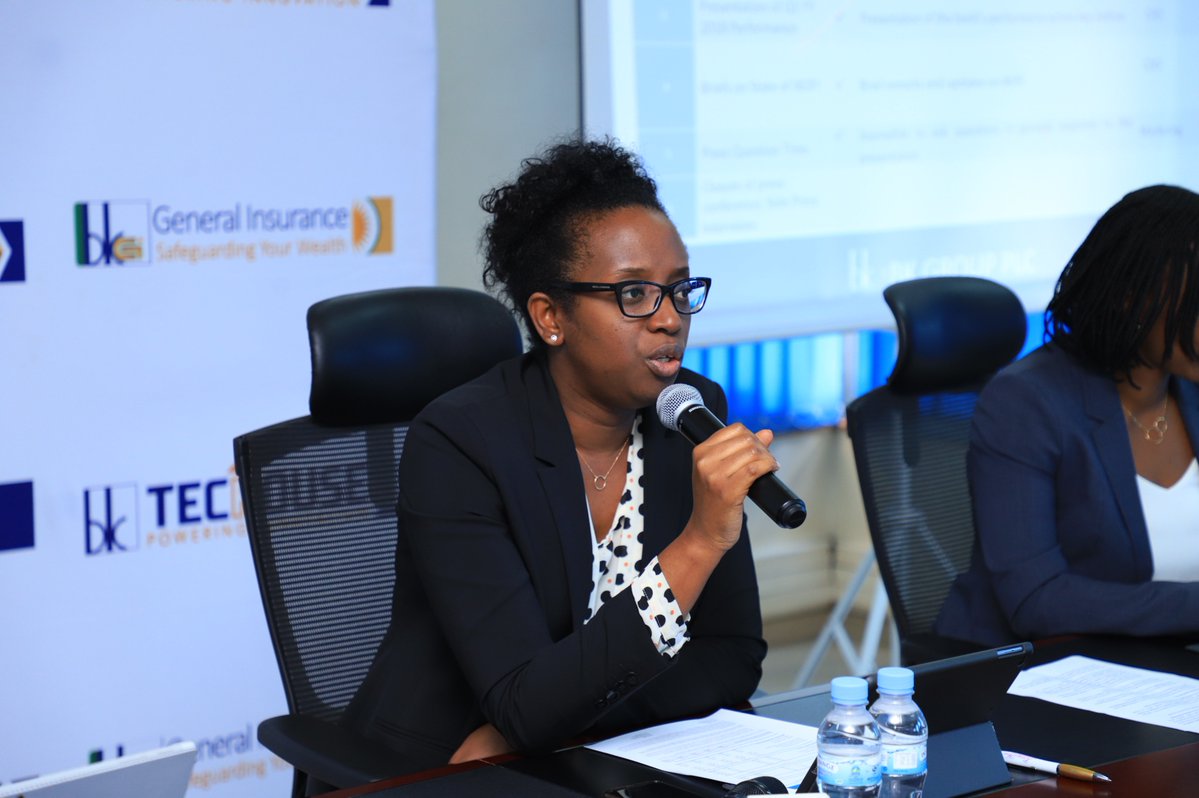 Bank of Kigali Group Plc is coming closer to its first 'billion dollar bank' mark with its first quarter results reporting a net income of Rwf75 billion (USD8.3m)- an increase of 23.4% compared to the previous year.
In this quarter which ended March 31st, BK's total assets increased to Rwf907.8billion, while net loans and advances shot to Rwf603.3billion.
Client balances and deposits increased to Rwf562billion, while stakeholder's equity increased to Rwf199billion.
Nathalie Mpaka the BK Chief Financial Officer explained that this growth is an achievement towards the 'billion dollar target' set by the bank and as a result of introducing new customer based products but also reducing on requirements to get personal loans.
BK CEO, Dr. Diane Karusisi said this performance will be followed by taking the first step to create competition in agricultural financing among commercial banks, an area where many banks have hesitated to invest.
"There is no competition in financing the agricultural sector and we are taking lead but there is a lot we are going to learn from customers to leverage our competition," Dr. Karusisi, said at a press conference to announce the results this Thursday.
"We are not going to be disappointed in this because we have seen an increase in loans and our insurance section performance."
This move is expected to tap on the 27 percent of Rwandans owning bank accounts and increase the current financing of the agricultural sector at national average standing less than six percent.
"We have been active in SMES sector for years, a successful approach in financing value chains and growing business together. Moving in agriculture won't stop in small scale but also recruit to impact on ecosystem and additional incomes in the community," Karusisi said.
This month the bank announced the Ikofi – Wallet product that will enable farmers to instantly apply and get agricultural loans among other mobile money services.