Rwandans have dominated the first international francophone junior cycling race held in sub-Saharan Africa, scooping all the top prizes in both male and female categories.
The International Cyclist Union (UCI) ranked race took place this Sunday in Kigali and was organized by l'Union Francophone de Cyclisme (UFC) in collaboration with Rwanda Cycling Federation (Ferwacy) and the International association of Francophone Mayors (l'Association Internationale des Maires Franchophones -AIMF).
It was composed of 55km for women and 80km for men at the Kimihurura circuit in Kigali city with participants from Burkina Faso, Burundi, Cote d'Ivoire, Niger, Democratic Republic of Congo (DRC) and host Rwanda.
The Kimihurura circuit (outside the Kigali Central Business district, flagged off from Rwanda Revenue Authority offices to Mumyembe – Ecole internationale – Ogopogo – Sundowner – Kukabindi – NIDA offices and back to the starting point.
Out of the 19 cyclists in the women's category, Rwandans held all first four positions with Xaverine Nirere emerging the winner followed by Diane Ishimwe, and Violette Irakoze Neza and Claudette Nyirarukundo respectively.
N'Guessan Simiyo Mellisa Sabine (Cote d'Ivoire) managed to cling to the fifth position while Burundi and DR Congo shared the remaining positions.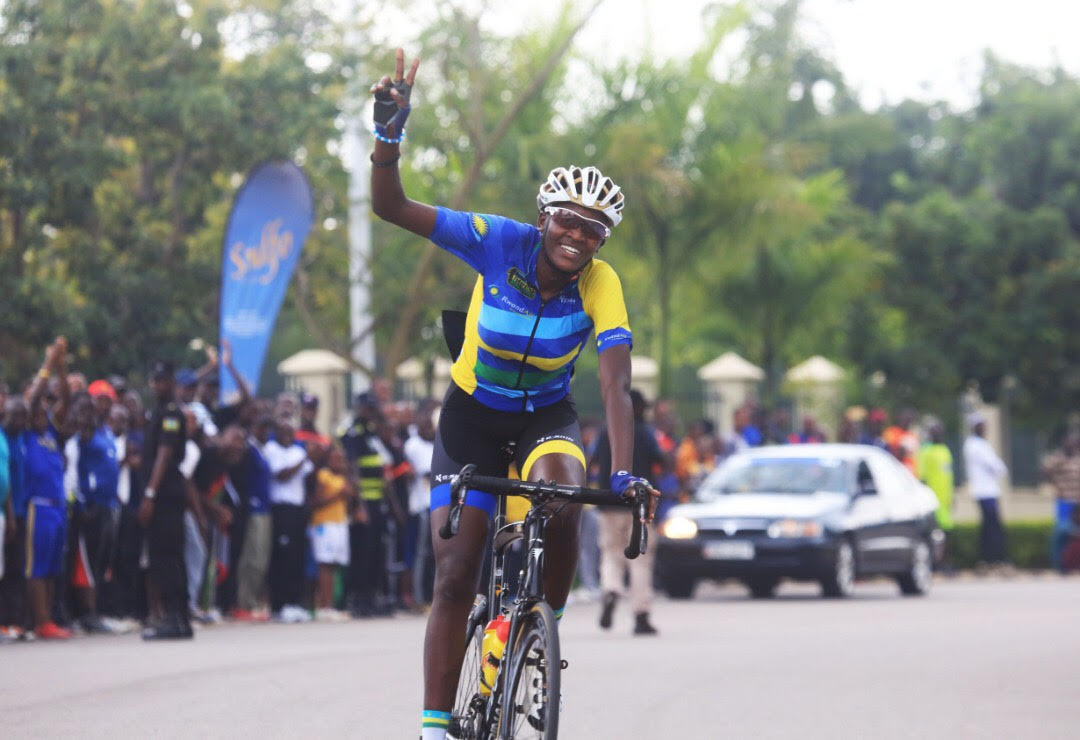 In the men's category, Rwanda dominated the first 14 positions out of 39 cyclists in the group.
Jean Eric Habimana, Eric Muhoza, Jean Baptiste Nsabimana (all Rwandans) held the first three positions respectively in this category which had very many energetic and muscular young African riders.
The victory of Jean Eric Habimana (a 2018 national Champion), Felicien Hakizamana, Jean Baptiste Nsabimana (all riders with Fly Cycling Clubs Kigali) doesn't come as a shock.
The trio were also last year part of the six Rwandan cyclists who were sent to train in Belgium for a whole month.
Rwanda's triumph in the UFC circuit comes as a pride after Ferwacy President Aimable Bayingana, was elected in 2018 as Head of UFC, but also as a consolation after Rwandans failed to scoop top positions in the 2019 Tour of  Rwanda.
"Similar competitions will continue after this first event which we choose to hold in the sub-Saharan region because many countries involved don't have the financial capacity to organize such circuits," said Bayingana.