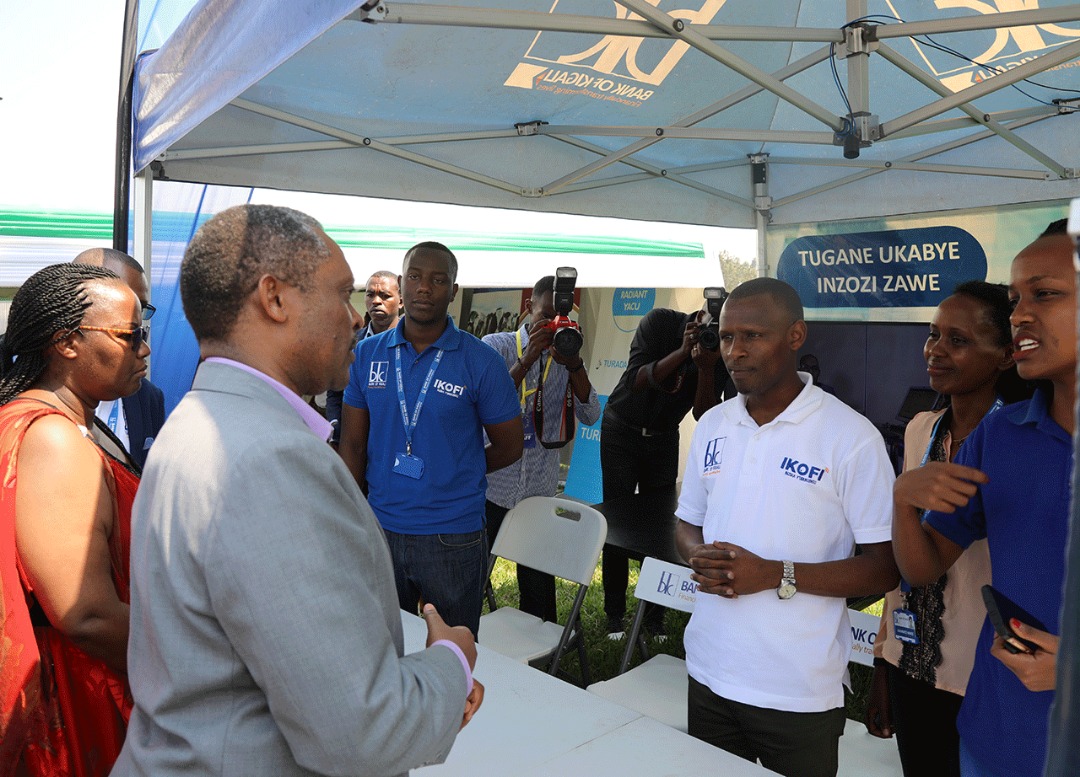 Bank of Kigali (BK) Group has set a target of giving soft micro loans to more than half a million farmers to increase agriculture loans through its new agriculture financing product "Ikofi".
This was revealed by BK officials at the week-long 2019 agriculture expo at Mulindi grounds in Kigali, which opened on June 19, 2019, under the theme: 'Promoting Competiveness of Rwandan agriculture'.
Launched in May this year, Ikofi is a new financial facility that enables farmers to build a saving profile that enables them to access timely agriculture micro loans to purchase agricultural requirements such as fertilizers, seeds and other needs.
The digital financial product also helps farmers to send and receive money free of charge (zero transaction fee), anytime, to anyone, anywhere in Rwanda using their phones and the receiver's existing phone number.
Farmers without phones are also able to pick up Near-field communication (NFC) enabled key fobs (Agafunguzo) from 12000 recruited agro dealers countrywide and use it as their IKOFI to ensure that they also, have a digital financial track record to access agro loans.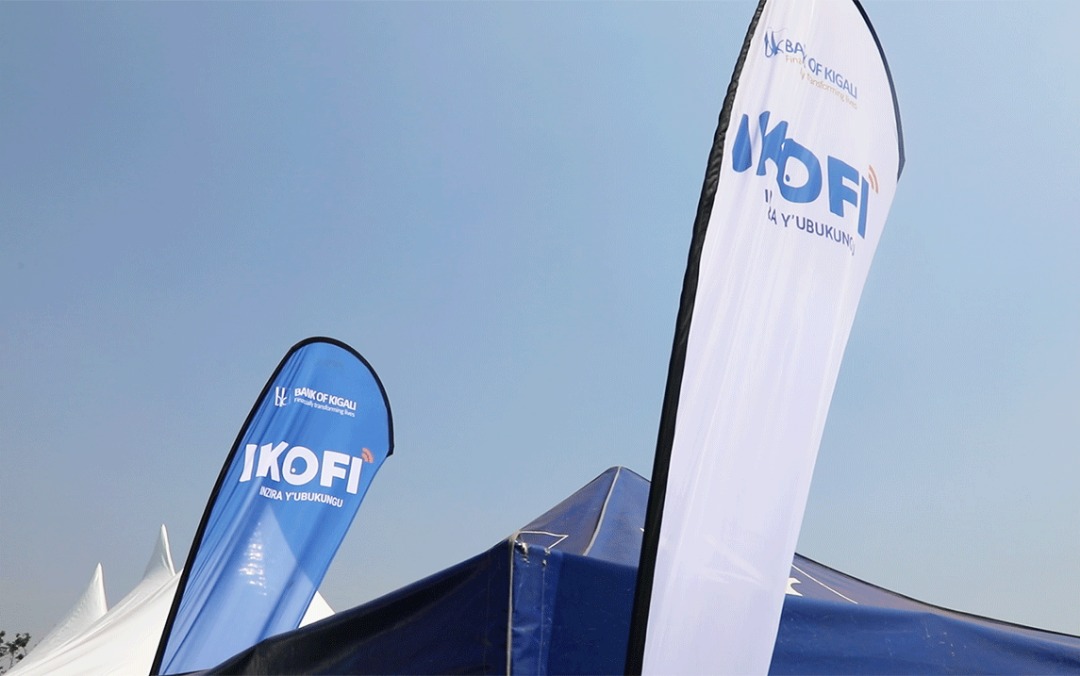 To create awareness of this product, BK used the opportunity of the agriculture expo to spread the news to direct beneficiaries and farmers organizations but most importantly to also register more farmers in Ikofi programme.
According to BK, the Ikofi product has so far registered over 100,000 farmers readying them for the September planting season A.
"We are using this expo opportunity to create awareness of the product, register more farmers so that we can prepare the logistics of supporting farmers ahead of the planting season, especially in accessing fertilizers on time," said Felix Mutangana from from BK Commercial & Marketing department.
The expo was opened by the Minister of Agriculture, Dr. Gérardine Mukeshimana and Local Government Minister, Prof. Anastase Shyaka who were accompanied by governors, Diplomats and Members of Parliament.
The team led by Dr Mukeshimana toured the BK stand to get a guided tour to understand how the product works and how it will create a new ecosystem of financing farmers.
Both Ministers were impressed about the Ikofi product. Minister Shyaka said that it is something that the local government will follow up to improve livelihoods of citizens.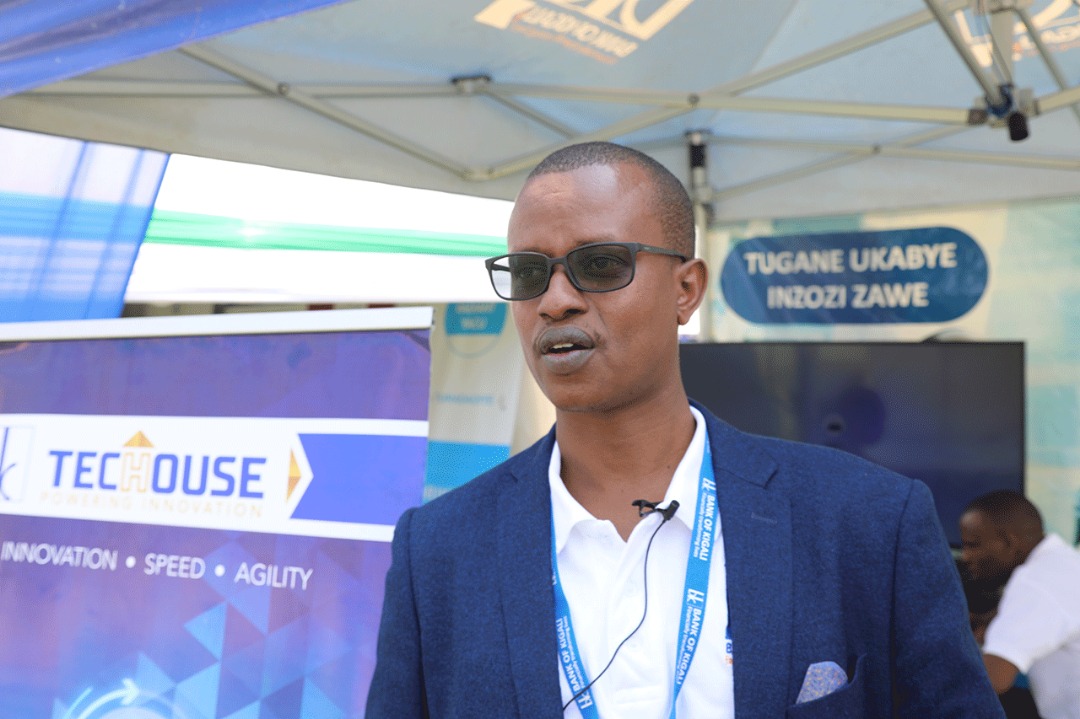 However, for Minister Mukeshimana, whose ministry has been involved in finding solution to resolve the problem of farmers' delayed access to fertilizers and seeds, Ikofi is exemplary and a learning opportunity for more banks to come on board.
"We worked with BK to implement this is a service for farmers but if other banks are willing they should also use this similar criteria so as to understand farmers' saving habits in order to offer more fertilizer loans," Mukeshimana said.