The ministry of defence has entered into a partnership with a new Rwandan public transporter's microfinance institution as a way of improving their livelihoods and increasing savings.
This commitment was made by the Minister of defence, Maj Gen Albert Murasira while officially
Jali Microfinance a product of Jali Holdings, which mainly invested into transport, has inaugurated Jali Microfinance with an initial investment of Rwf3billion.
The company starts with 1,300 members, but the owner – Col Twahirwa Dodo (Rtd) believes that "all the 13000 members of the Rwanda Federation of Transport Cooperative (RFTC) are also willing to join."
Twahirwa  is also founder of  RFTC which has a presence countrywide with hundreds of buses, while Jali Holdings owns Rwanda Interlink Transport Company(Ritco) among others.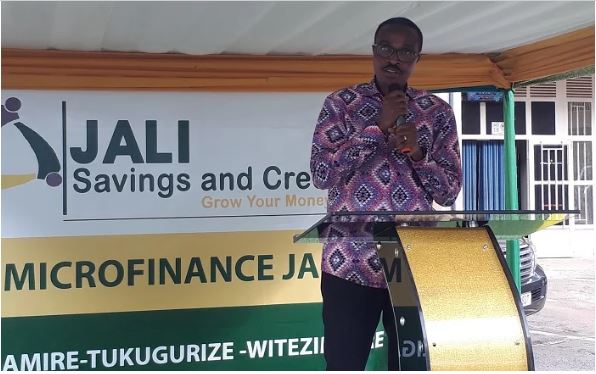 At the start, Jali Microfinance will give loans – including mortgage with 15% interest rate, according to Col Twahirwa Dodo.
The Microfinance headquarters are located in Nyabugogo – Nyarugenge district, but, in near future, "it will have branches in the major RFTC taxi parks around the country," said Col Twahirwa Dodo.
The launch of Jali Microfinance was presided over by Major General Albert Murasira, Rwanda's Minister of Defence.
Borrowing from his experience and successful improving loan schemes as the former CEO of the army bank- Zigama Credit and Savings Society (Zigama CSS), Minister Murasira said that improving drivers' welfare is the main focus of the partnership.
"Soldiers do their duty with sacrifice and so do drivers. Members of this microfinance who are basically drivers will be able to use their savings to improve their welfare," Maj Gen Murasira said at the launch.
Murasira said that in continued saving, Jali Microfinance members will improve their livelihoods despite that fact that the drivers, just like soldiers don't earn a lot of money.