Echoes of jubilation filled up Radisson Blu and Kigali Convention Center (KCC) in the capital Kigali on December 6th, 2016. It was a joyful evening.
More than 2000 members of the Rwanda Private Sector Federation (PSF) were in the Center's main auditorium, on a special mission.
They shared stories of success with President Paul Kagame who, for quite a good number of hours, interact with them.
Inside the auditorium, every PSF member wanted to grab a microphone and tell the president how they will celebrate the festive season, owing to it to constant growth in business.
The interaction with the president had a good end. The then PSF chairman, Benjamin Gasamagera, grabbed the microphone and invited President Kagame to the floor.
The noble invitation was to hand over to President Kagame a cheque of Rwf 1.1 billion or $1.2 million (current exchange rates), to support Girinka – One-Cow –per- a Family program initiated by President Paul Kagame back in 2006.
If you rated one crossbreed cow at Rwf500, 000 at the time, the package provided by PSF members would be worth over 2000 cows.
The gift was a response to Rwanda's quest to build a Private Sector-centered economy, but how successful is this? According to PSF members, the pace at which Rwanda is driving a Private-sector led economy is unsatisfying.
They urge that if the government wants them to lead the economy, it should come in to solve a number of issues which deter them from reaching their targets.
These issues include basically a huge skills gap which prevents PSF from acquiring local experts and thus increasing labour cost, the country membership policy without forgetting the geographic situation of Rwanda that makes the country a landlocked.
We are experiencing a dilemma
Looking at these challenges, PSF wants to believe that failure to bring the country to a private based economy won't be attributed to their weakness, rather, to an existing puzzle.
To explain this dilemma, PSF officials first interpret the members' figures to explain that its membership remains too scanty to lead a country's economy.
According to PSF officials, only 10% of the entire business community is PSF members – a sector that contributes 97% of the country's jobs.
According to Theoneste Ntagengerwa – PSF spokesperson, at least 15,000 business people are registered as members of whom, 60% are in Small and Medium Enterprises – sometimes employing between 1-3 people.
Members are classified into three categories which are mainly defined by annual contribution. The Golden circle includes top contributors – with less than 150 members, followed by Indashyikirwa who are medium and ordinary members who run small businesses.
Annual membership fee ranges from Rwf5 million for big companies to Rwf5000 for small ones.
"We feel that government should help us to create a policy in which at least every business owner operates under an association," Ntagengerwa told KT Press.
By operating through associations, Ntagengerwa says, no business would operate outside PSF which would solve the issue of disorder in businesses.
For this to work, he said that PSF needs full autonomy to regulate all businesses in the country.
"We always intervene in every dispute involving business owners. At the end of the day, we help any business person, even when they do not contribute to PSF. So, if we are advocating for everyone, why is it that some should benefit from our services without adhering to the federation?"
PSF puts this problem in the hands of the government. They propose the government to amend some of the International Labour Organisation Conventions signed way back in the 1940s.
These conventions provide for freedom of association or non-association in professional organizations.
This suggests that Rwanda would cease from being a signatory to these conventions, an idea that the government did not buy, according to PSF officials.
Some business people who are yet to adhere to PSF, however, argue that they do not know what it stands for, or the value addition it would bring to their business if they adhered.
"I know that PSF do exist but I cannot know which benefit I get once I join them. All I am concerned about is to see my business grow. However, once they (PSF) approach me, I will join," Eric Munyabugingo who runs a hardware chain in the busiest Nyabugogo market told KT Press.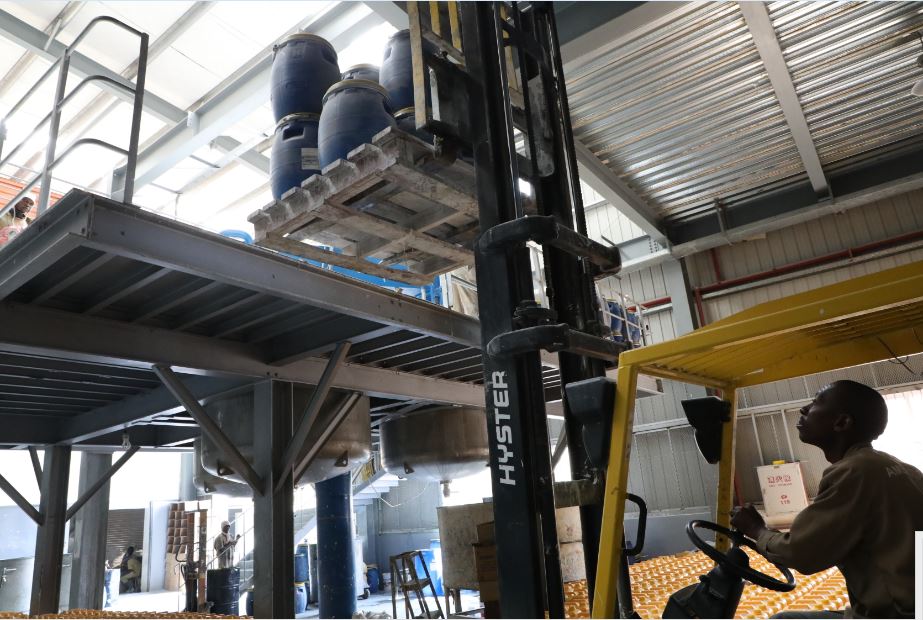 This being put aside, however, PSF will still ask the government to groom specialists who are needed from across sectors of the economy: industry, service, agriculture to mention but a few.
Give us skilled citizens we give you a strong economy
This is another challenge that PSF has submitted to the government and while it may belong to the government as a whole, the ministry of education has primary responsibility in this issue.
PSF mentions some institutions where the issue of the skills gap is rampant; including the banking sector where they said, banks hired expatriates to do most of the technical work, to avoid incurring losses, especially in credit risk analysis department.
But Maurice K Toroitich, Managing Director of BPR Atlas Mara – one of Rwanda's biggest Financial Institutions, believes in two schools of thought about the issue.
"I think my reaction to this issue is yes and no. Firstly, my view of credit is that bad credit is a bad credit whether you do a bad or good analysis," Maurice K Toroitich told KT Press.
For instance, he adds, "You can do a very good analysis, but still decide to take the risk well knowing that they are high. That does not mean that you were not a qualified risk analyst. It just happens that your risk appetite was high. In that sense, the answer to the question is no."
But, Toroitich further says, "There are some instances where a credit taker takes the credit based on the analysis that has been done in a way that the analyst does not understand the way the business operates."
Either way, members of PSF – big or mid-size companies still face a challenge of the skills gap. Most of them hire expatriates to do technical work that comes at high costs.
Ultimately, they end up incurring losses due to incompetent staff.
To try and bridge the gap, PSF launched Imanzi Business Institute last year – a skills development arm that will help local business owners and entrepreneurs to migrate to global standards.