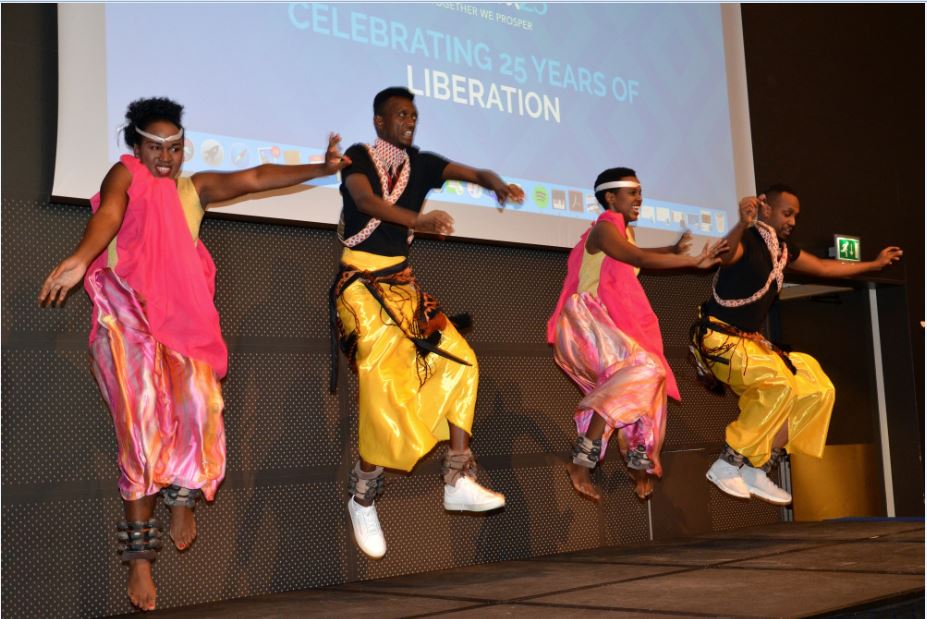 Rwandans and friends of Rwanda in Sweden joined others in different parts of the world to mark 25 years of liberation as celebrations continue beyond July 4 occasion.
The Rwandan Embassy in Stockholm organized the event which was attended by the Deputy Speaker of the Swedish Parliament Lotta Johnsson Fornarve as the guest of honour.
The event which took place at the Stockholm Waterfront Congress Centre was attended by Rwandans in Sweden, government officials, members of the civil society and friends of Rwanda.
The Swedish Deputy Speaker Fornarve told the gathering that Rwanda has over the last 25 years managed to recover from the devastation caused by the 1994 Genocide against the Tutsi in an impressive way, to become one of the fast developing countries.
She recognized the progress Rwanda has made in different areas including gender parity, where the country has the biggest number of female MPs and the education of the girl child among other areas.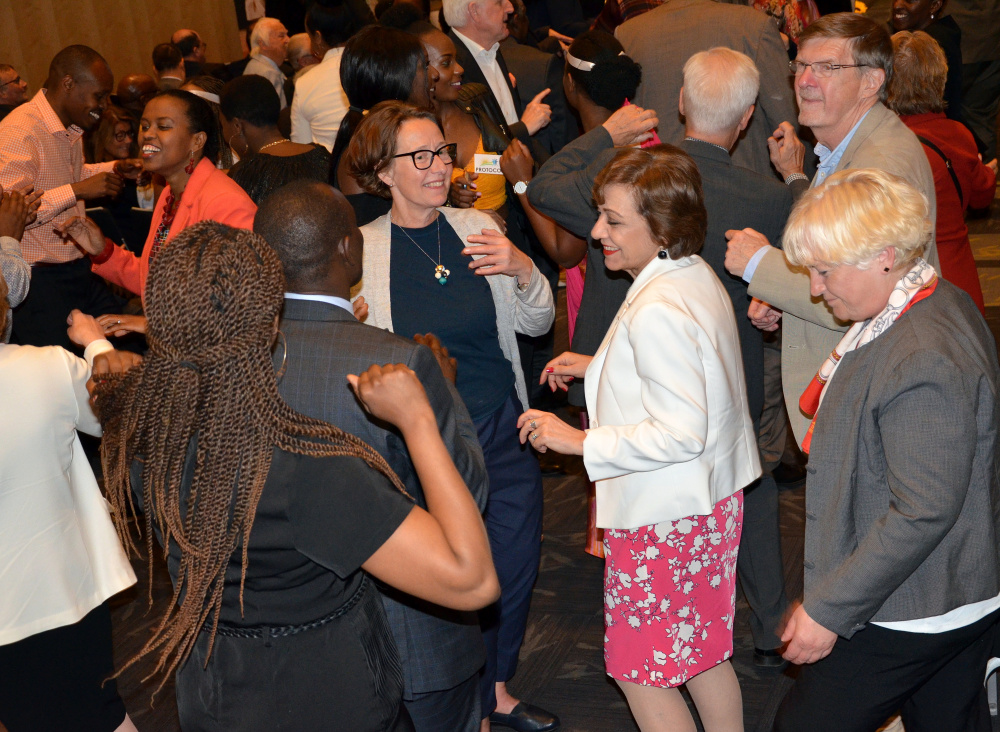 Rwanda's Ambassador to Sweden Christine Nkulikiyinka thanked the Deputy Speaker and all those in attendance for making time to attend the celebrations and reflect on progress the country has made.
"This is a very important day for us as a country and for our history because it is a day the Rwanda Patriotic Army (RPA) was able to stop the 1994 Genocide against the Tutsi, many of whom lost their lives,"
"We will always be grateful to them and recognize their heroic acts of liberating Rwanda," Amb. Nkulikiyinka said adding that the Liberation day is an occasion to reflect on the dark past and consolidate the future by building a country that is not characterized by ethnic divisions.
"On this day we celebrate a unique turning point in our country's history: the creation of a new Rwanda, where ethnic divisions no longer exist, a Rwanda where our people stand together in unity and work hard every day to deliver the country they want for future generations," she added.
Amb. Nkulikiyinka, who represents Rwanda in all Nordic countries, said that Rwandans today see themselves as one and are proud to be part of a country which values citizens, accords them their rights, with a government determined to provide the quality of life they deserve.
"Our country has achieved strong economic growth and substantial improvements in living standards," Amb. Nkulikiyinka, said adding that the Rwandan government has set ambitious plans to develop the country further.