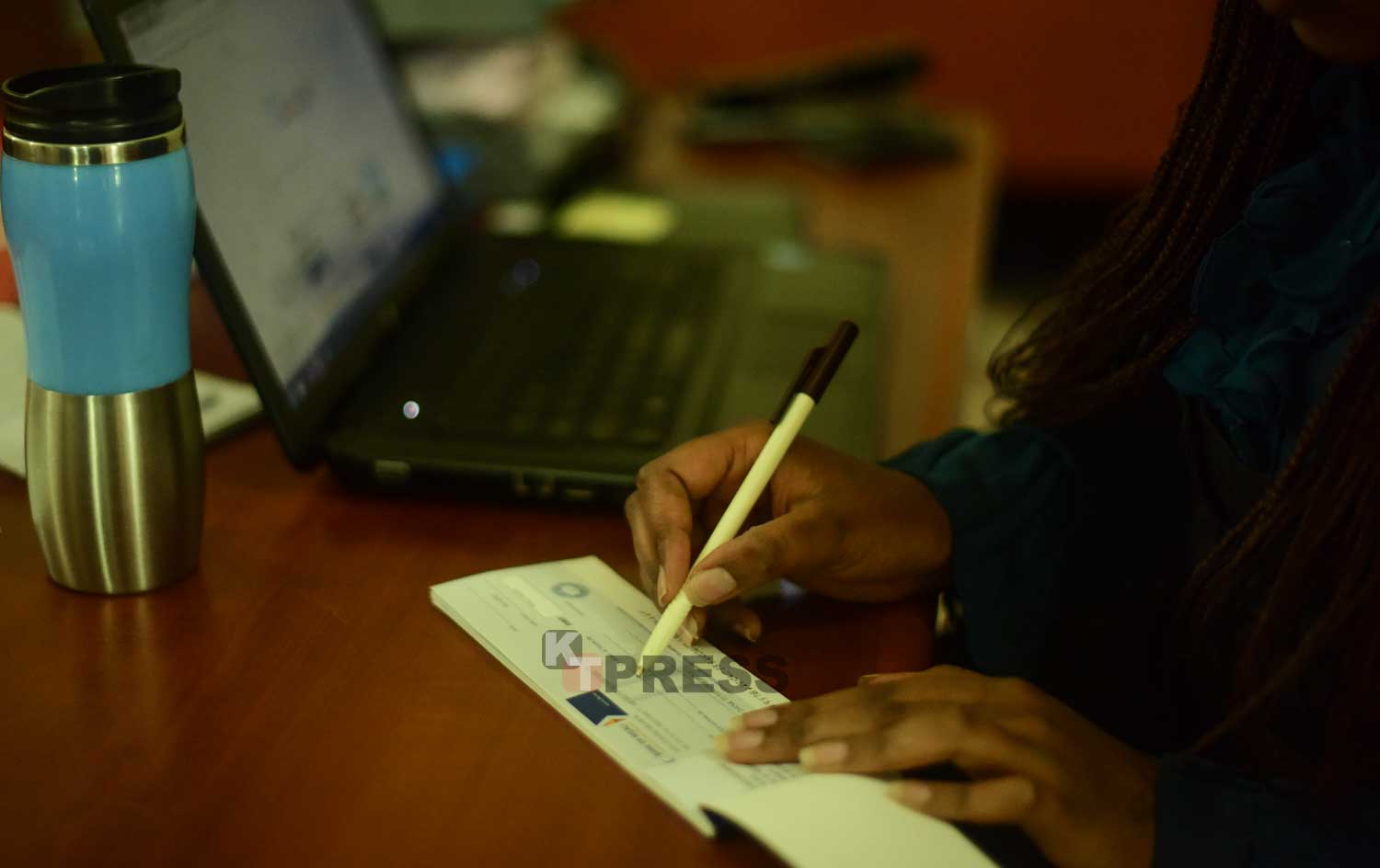 After several operation breakdown, Rwanda's Central Bank says it has fixed issues that previously affected its cheque compensation technology or 'Cheque Truncation System (CTS)' that cuts down time spent for a cheque to move from the paying bank to another.
In March last year, Central Bank launched the system which financial institutions immediately used. However, the system started breaking down after going live tests.
The new technology by Central Bank came to phase out the manual process that took two or three days for withdrawer to access a cheque payment – involving bank officers to meet at Central Bank every day to settle cheque payments.
Under this new technology, according to Central Bank, three sessions on an imaged cheque payment are made in one day; from 10am, 1pm and 10am the next day.
It means that an image of a cheque presented to the paying bank before 10:00 am will be paid at 1:00 pm, and an image of a cheque presented to the paying bank before 1: 00 pm will be paid at 4:00 pm. If an image is sent to the paying bank after 1:00 pm, it will be paid at 10:00 am the following day
However, Financial Institutions – the primary users of the technology, have recently complained that the system breakdown affects transactions.
According to Central Bank, the technology has since been revamped and will no longer cause any hiccups.
"Yes, the system is up and running, stable," Dr. Monique Nsanzabaganwa, Deputy Governor of Central Bank told KT Press on Wednesday.
According to Dr. Nsanzabagaganwa, "Like for any go-live, when the system started, things weren't smooth as banks joined one by one, and at certain pick times the disruptions were worrisome."
She added that parameters were calibrated accordingly short after.
"Also banks invested to get better check images and check readers at as many of their branches as possible," Dr. Nsanzabaganwa told KT Press.
Unlike previous experiences, officials from Financial Institutions confirmed the technology has fully returned to normal operation.
"The CTS (Cheque Truncation System) is up and running," Christian Dingida – head of Operations at Commercial Bank of Africa (CBA) told KT Press.