Local brewer Skol Brewery Ltd has apologised and put on hold production of jokes on the new-look Skol Lager bottle after some of the jokes printed on the product were deemed offensive and sexist.
 On Friday, Skol unveiled a new look for one its main brands, Skol Lager, under a campaign themed 'Live, Laugh, Lager' in partnership with local comedy outfit Comedy Knights, but some of the jokes were found offensive and degrading women.
 One of the jokes that were deemed tasteless and sexist portrayed women as materialists who can consume a billionaire back to being a millionaire. 
 "When can a woman make you a millionaire?" the joke reads and when the bottle is turned upside down, the answer is "When you're a billionaire". Another joke with a picture of a girl, asked how a 'slay queen' kills a fish and the answer was 'by dipping it in water so that it can drown'.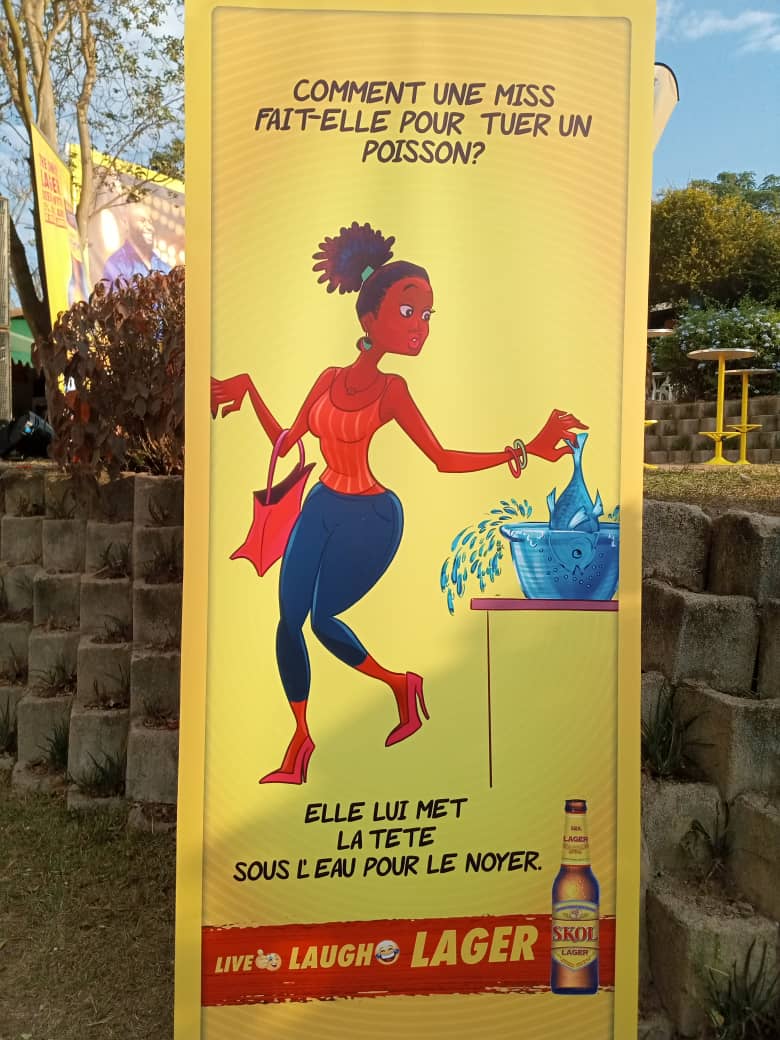 The bottle is complete with a caricature of a woman throwing a fish in a pot of water. The cartoons and jokes offended women who took to social media and encouraged consumers to boycott Skol products until they apologise and recall the products.
 The Minister of Gender and Family Promotion Soline Nyirahabimana was among those who accused the brewer of demeaning women in its latest campaign, saying that it is not acceptable.
 "Such language demeaning women is not acceptable in our country, Rwanda. It shouldn't be tolerated in part of the world and should be punished by law," the Minister said on Twitter.
 "This is not acceptable at all!  @SkolRwanda should apologize and remove the product from the market. Otherwise no woman, no man who supports women should buy or drink such a beer," responded Isabelle Kalihangabo, the Deputy Secretary General of Rwanda Investigation Bureau (RIB).
 Feminist and Tech Enthusiast Sylvie Nsanga said the language enforcing stereotypes against women has no place in Rwanda, starting a hashtag #BoycottSkol while activist Chantal Umuhoza described Skol jokes as 'sexist and demeaning'.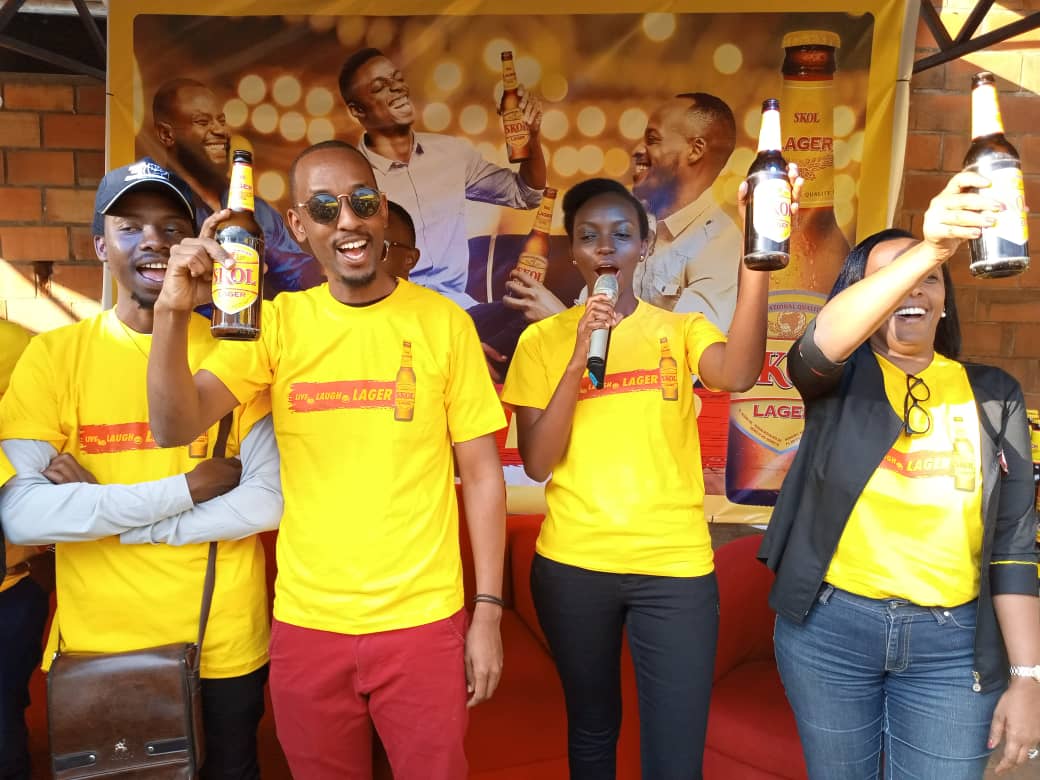 The Chief Gender Monitor at the Gender Monitoring Office (GMO) Rose Rwabuhihi also said what Skol did was unacceptable while TV presenter Novella Nikwigize said comedy shouldn't normalize discrimination, adding a hashtag #StopSkolSexistJokes.
 Following the backlash, Skol Brewery on Monday acknowledged the feedback and promised to stop production of the jokes.
 "Dear Consumer, we're very aware of responses on social media to some jokes published with the #livelaughlager campaign,"
 "Thank you for your feedback, we take it very seriously and apologise for any offense caused. We've stopped production of these jokes," the brewer said.
The brewery said it will communicate further on the issue, affirming that consumers are at the heart of everything they do. However, social media users accused the brewery of being insensitive for approving the jokes.
Some social media users however found Skol's apology insufficient.
"Apologizing for "any offense caused" is a non-apology. It puts the blame on me for being offended when the blame goes on @SkolRwanda for demeaning women. Your intention doesn't matter, your impact does. Take ownership and show us how you plan to change. #BoycottSkol" tweeted Elizabeth Jeannette
The artist who drew the cartoons has also since apologized.
"I would like to apologise to anyone who feels offended by the recent Skol cartoon I drew, the way it portrays women does not correspond to my personal values, looking back at it I shouldn't have accepted that particular concept.
Next time I will be more careful," said Adolph Banza, the artiste behind the cartoons.
 The new campaign was aimed at encouraging Skol lovers to share their jokes with the best joke standing a chance of being printed on the bottle but went off to a bad start with the jokes.