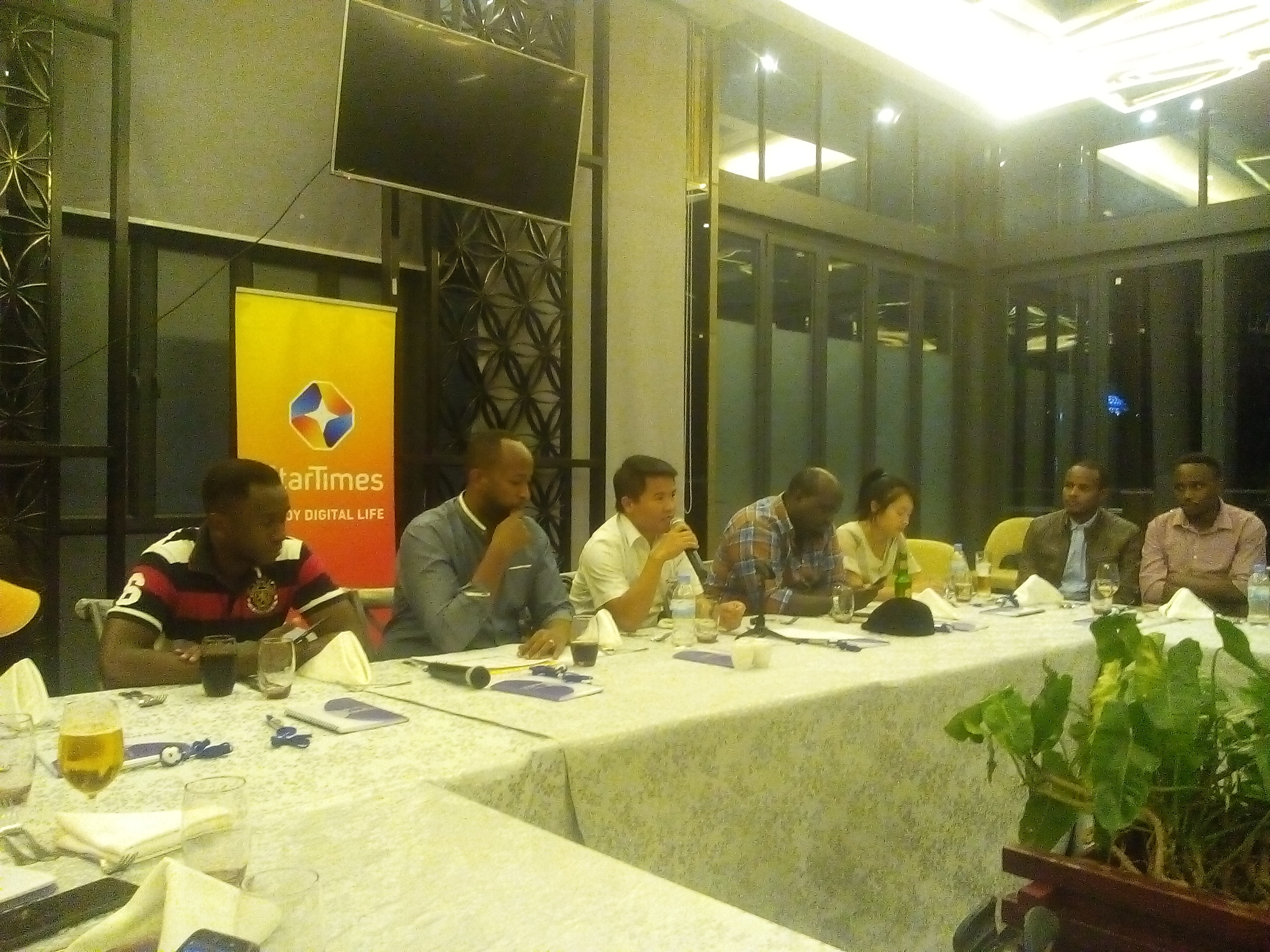 Local content producers have another shot to making clean money out of their innovations if they can come up with new and original TV entertainment material that can be broadcast on Star Times Rwanda cable TV, officials have said.
With over 200 bouquet channels for its clients, Star Times Rwanda officials say that most of the local viewers have a big appetite for novellas, series and children's entertainment material sponsored by Star Times.
However, among these productions, there is none from Rwanda. They are instead produced by other African countries including Uganda, Tanzania, and Nigeria, for example; The Blood Sisters series, Sapas et Sakas, a Beach Sports Challenge in Uganda, and a Dating show (Hello Mr. Right) among others.
Vlady Terimbere, the Star Times Rwanda Marketing & Public Relations Manager said that the Chinese company has previously received some proposal from Rwandan producers but which didn't meet company's requirements.
For example, Terimbere said that they got some proposals, on game shows in which people compete in food eating but this wasn't good enough especially the structure of the show and the show planned outcomes was confusing.
"We are still looking for local content and ready to sponsor it, if it meets the requirements, for example it must be well planned, entertaining and original in order to tap on the local appetite for entertaining shows," Terimbere said.
Terimbere made the remarks during a Star Times Rwanda dinner and press briefing held in Rwanda's capital Kigali on Friday August 30, aimed at updating Rwandans on what the Chinese Pay TV has in the package this season.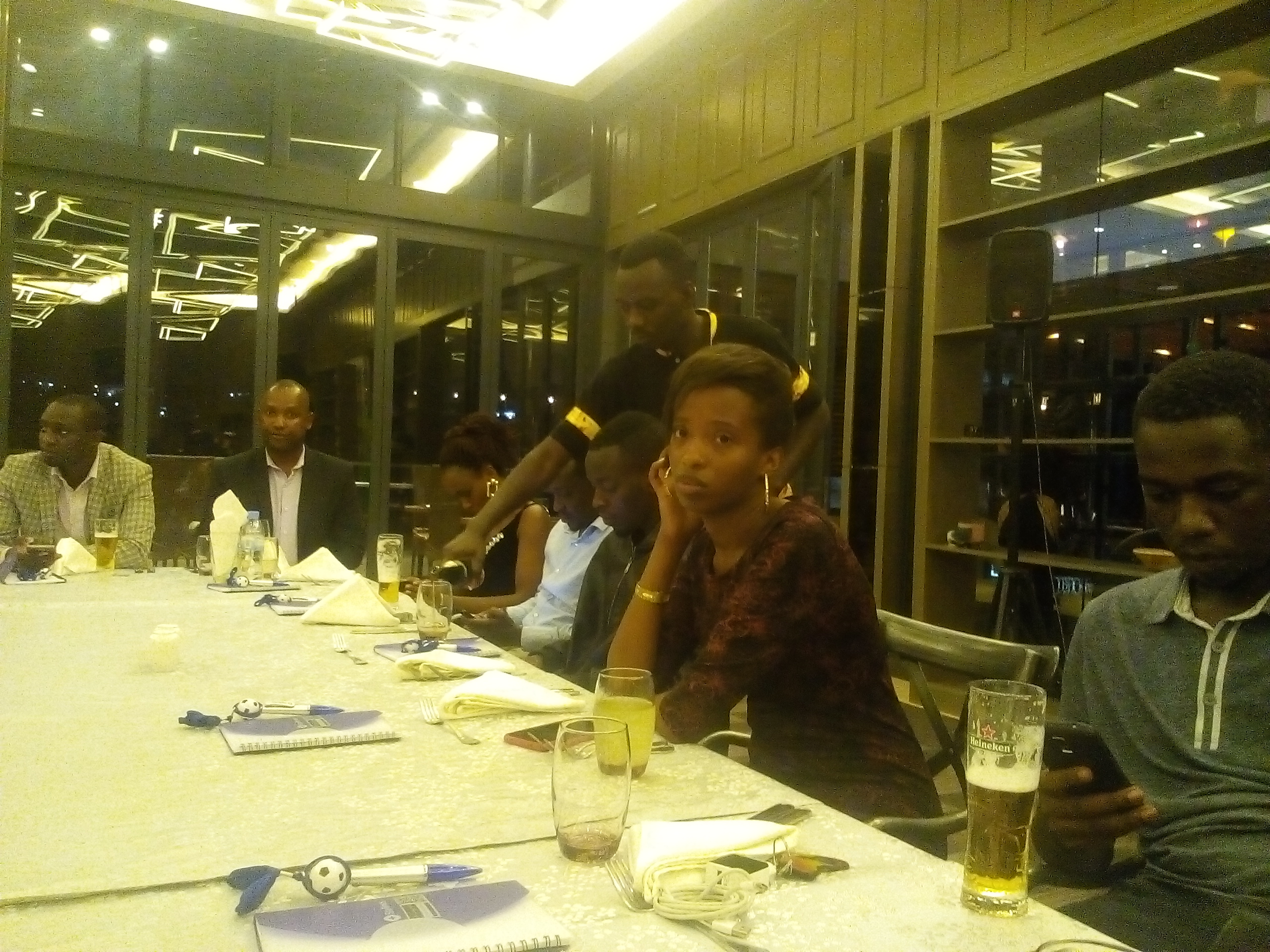 The dinner was also attended by Sam Deng, the new CEO of Star Times Rwanda, and various media managers in broadcast, online and print media in Rwanda.
With some local content on YouTube, and the national Public TV broadcaster, Terimbere said that there is a need for Rwandans to start improving their content presentation with more creativity and marketing it through available channels.
"We don't lack creativity but there is a problem of copying content and though there are issues of budget, we need someone who can show they can, so to get supported," Terimbere added.
Rwanda film industry has over 5000 registered film actors in the federation and though there are many film projects produced online, only two television drama series (Seburikoko and City Maid) remain the most popular but locally.
While the local content is yet to come, Star Times has not abandoned the local market but also focused on other content related sponsorships.
The company has sponsored some local products like the Salax Music Awards, looking into possibilities to sponsor the Rwanda Premier League, implemented 10,000 satellite TV for African villages, in which 6000 families benefited with 300 villages in Rwanda.
The project, which was launched in 2016, by President Xi Jing Ping of China has since been handed to government of Rwanda with success stories ranging from community access to information, programmes and entertainment.
Star Times Rwanda CEO, Deng said that the company is building on its 81% market share success story to position itself in increasing numbers of subscribers in Rwanda which are currently low compared to other countries in Africa.
To ensure this happening, Deng said the company is focusing on promoting Star Times Google Apps, flat TV sets offers to increase on the number of families owning TV sets, which currently stands at about 300, 000 sets out of nearly 12million population.
"Few people have TV sets, which is at 12% countrywide. So we want to work with government to see how this can be improved, but we also see the future being use of internet to watch any of our content on a smart device, since there is full network coverage," Deng said.
Currently Rwanda has rolled out a 4G network coverage at over 96% and the government plans of investing in 5G network which will also be expected in 2020.
Among the other Star Times offer options is a full kit digital TV package (DGT) which contains, a décor, an antenna and cable at a Rwf29, 000 price tag, with a one month free classic subscription worth Rwf7000 but Solar products to reach rural areas, and an option of buying only a décor that enables one to watch all local channels free-of-charge.