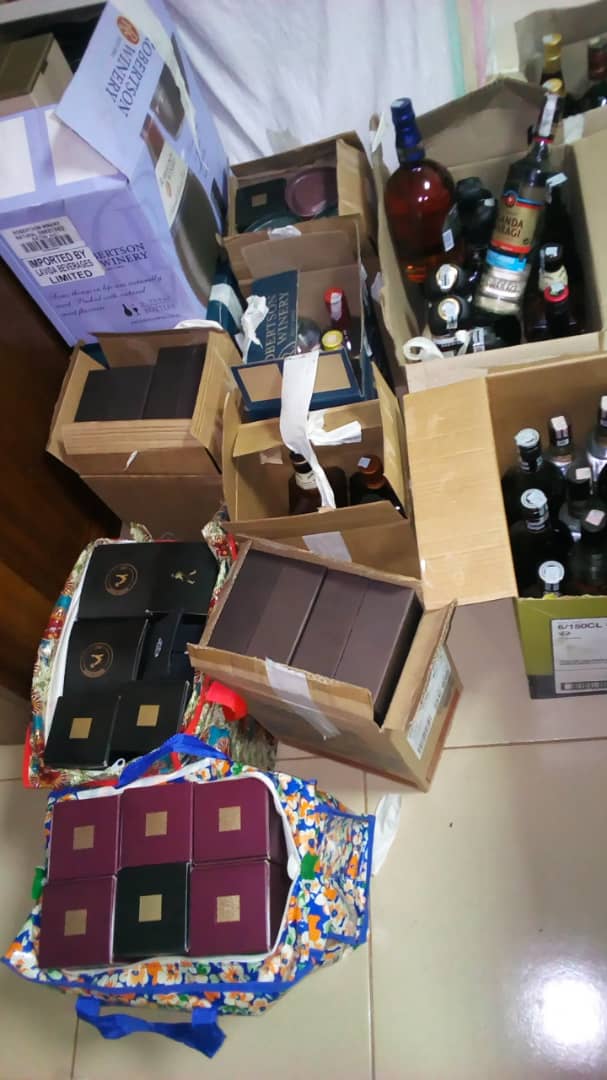 Rwanda Revenue Authority (RRA) has refuted rumours that it singling out Ugandan goods in an ongoing joint operation to crackdown on smuggled goods in the country.
Over the last couple of weeks, the tax body has intensified operations to nab individuals who especially smuggle alcoholic and non-alcoholic beverages into the country, evading taxes worth millions, if not billions.
Last week, rumours circulated that revenue protection officers were targeting joints and business which vend Uganda Waragi, confiscating cartons of the spirit, in what many tried to link to the ongoing tensions between Rwanda and Uganda.
However, the RRA Commissioner General Pascal Bizimana Ruganintwali said on Monday that the anti-smuggling operation is not singling out the Ugandan beverage but rather all products which were smuggled into the country.
"I am sure you have seen the pictures. Not all those products are from Uganda. This operation is not targeting smuggled goods from any particular country. It is an operation against smuggling," Mr Ruganintwali said, adding that it so happens that during the operations, Uganda Waragi is found to be among the mixed products which evaded tax.
While RRA says the operation against smuggling is routine and targets all smuggled products, including second-hand clothes, the revenue body discovered a huge cartel behind smuggling into the country expensive liquors and wines without paying a penny, which they then sell to retailers at normal prices.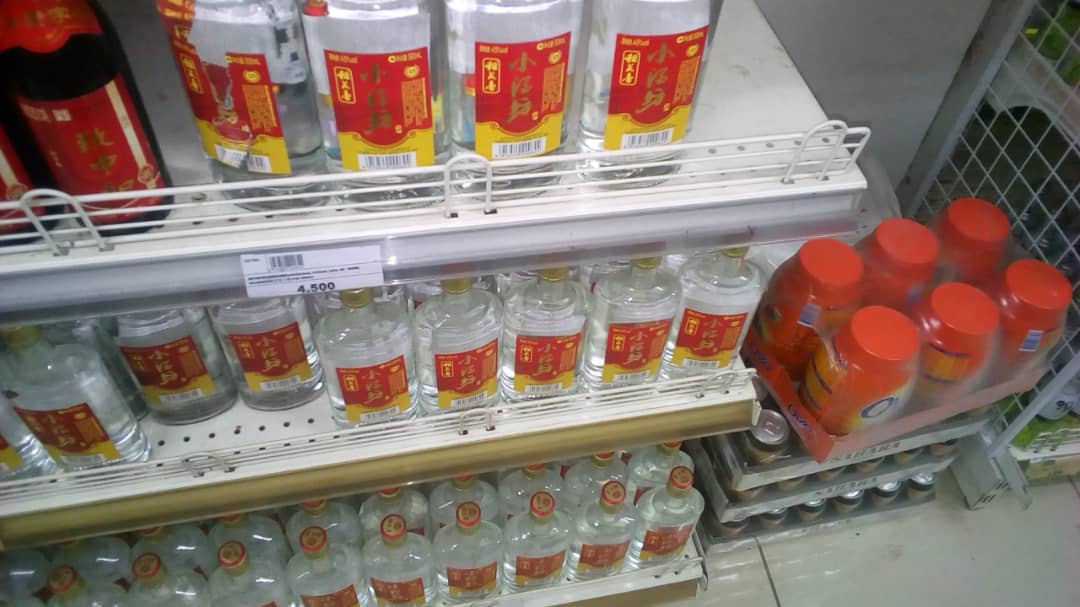 Retailers in the City of Kigali and secondary cities like Musanze and Rubavu who spoke to KT Press have been crying foul that RRA operatives take away goods worth millions which they buy without figuring out whether they are smuggled into the country or not.
"I bought my goods from a renowned wholesaler. All the bottles had RRA seals and stamp. There is no way I could have thought they were smuggled goods until RRA agents came to my shop," says Jacques Habarugira, a local trader in Kimironko Sector, adding that at least they should be compensated since they are victims of something they were not aware of.
Habarugira says that the affected traders were all tax compliant but had no idea that they bought goods from wholesalers who smuggled them into the country.
Observers argue that while combating smuggling is important, RRA should ensure that small retail businesses, which operate on small capital, shouldn't suffer the consequences of what could be bigger tax evading cartels.
"It is essential to fight smugglers but I think the issue here is for the retailers who might get products from wholesalers who might have smuggled in some products. Yet when they buy these goods they do get EBM(Electronic Billing Machine) receipts," reacted Dr Joseph Nkurunziza Ryarasa on Twitter.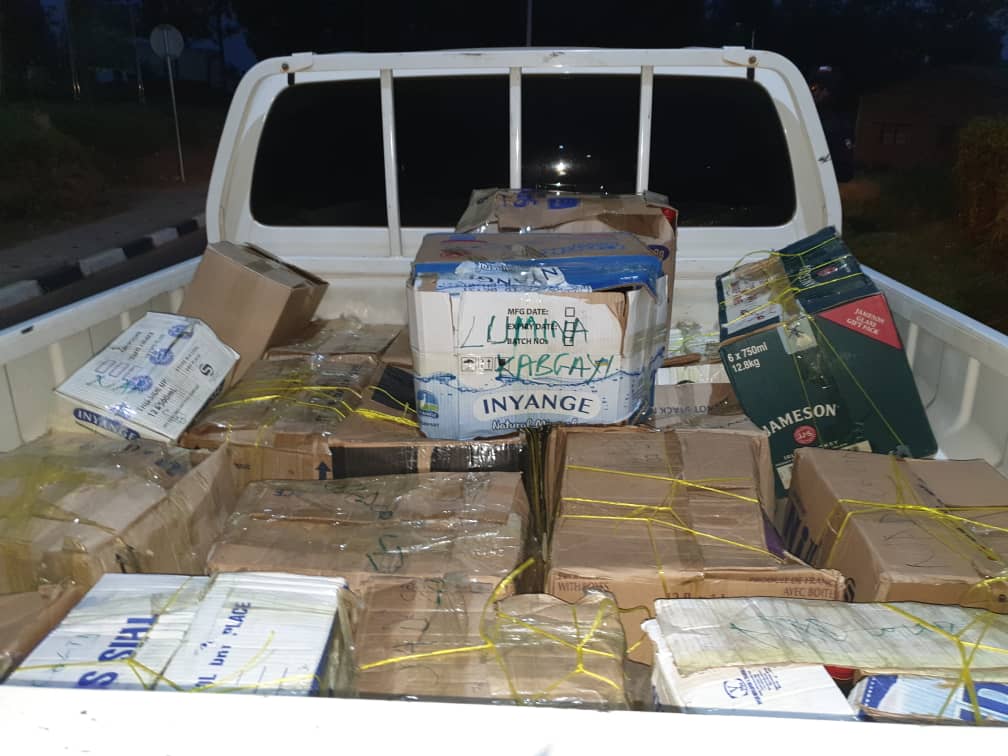 Reacting on the same, the RRA Commissioner General said that while the concerns are genuine, RRA considers the people selling smuggled products as smugglers too unless they can prove beyond reasonable doubt that they are not part of the cartel to evade taxes.
"Normally we ask these traders to lead us to where they bought the goods in order for us to trace the origin of the products," said Ruganintwali, adding that failure to do due diligence on the stamps on the products or even asking for their origin on the side of the trader, should be blamed for their losses.
He noted that in some cases, the affected people don't cooperate in providing links to trace the actual smuggler, which puts them in the same category as smugglers.
Ruganintwali said that RRA conducts thorough checks to ensure that the goods indeed did not meet tax obligations before confiscating them, adding that the most affected people are those with wrong tax stamps and stickers on products.
"In some cases you will find that an expensive imported beverage possesses a tax stamp for locally produced goods which is different in colour. That is the first sign that these goods did not go through the proper customs process. Others have stickers which can't be traced in our system," he explained.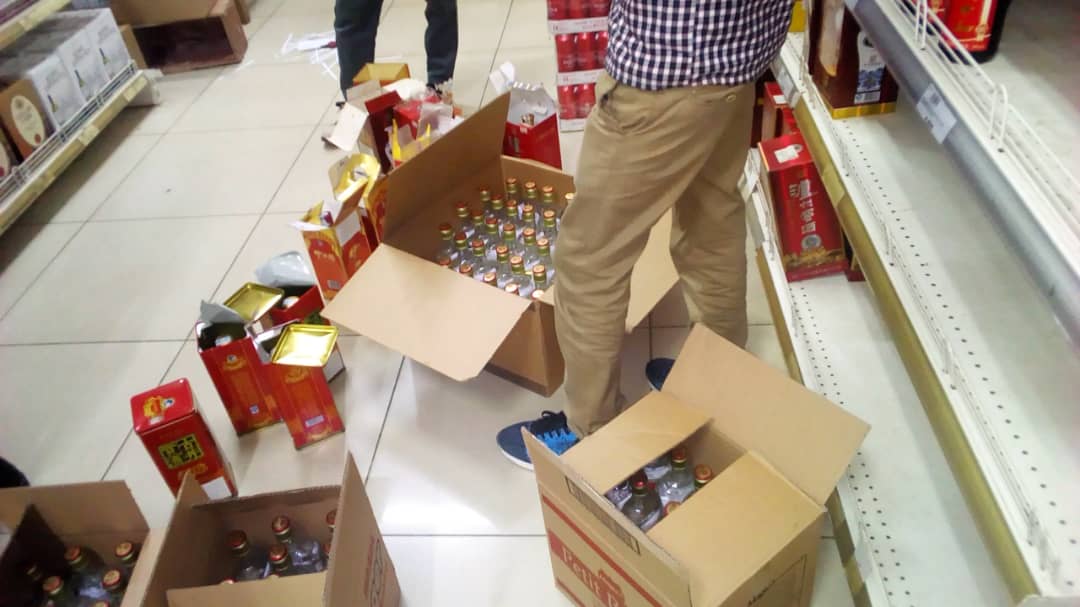 All alcoholic beverages entering the country are subject to a 20 per cent tax. Upon declaring and going through customs, each bottle is given an appropriate sticker, with locally produced liquors and wines having a different sticker.
The size of the bottles or cost also comes with a different sticker, which determines how much tax they pay. Locally produced beverages pay less tax compared to imported ones. All the stickers are put upon clearances.
However, sources at the Kimihurura-based parastatal say there has been a well-orchestrated plan involving some staff members to falsify stamps, or issue them through the back door in what appears to be a well-organised liquor cartel which cost the government billions in taxes.
RRA has upped the tempo against smuggling in a bid to ensure tax compliance. Last week, the tax body introduced harsh penalties targeting smugglers, including forfeiting vehicles involved in transportation of smuggled goods, which the taxman will be auctioning.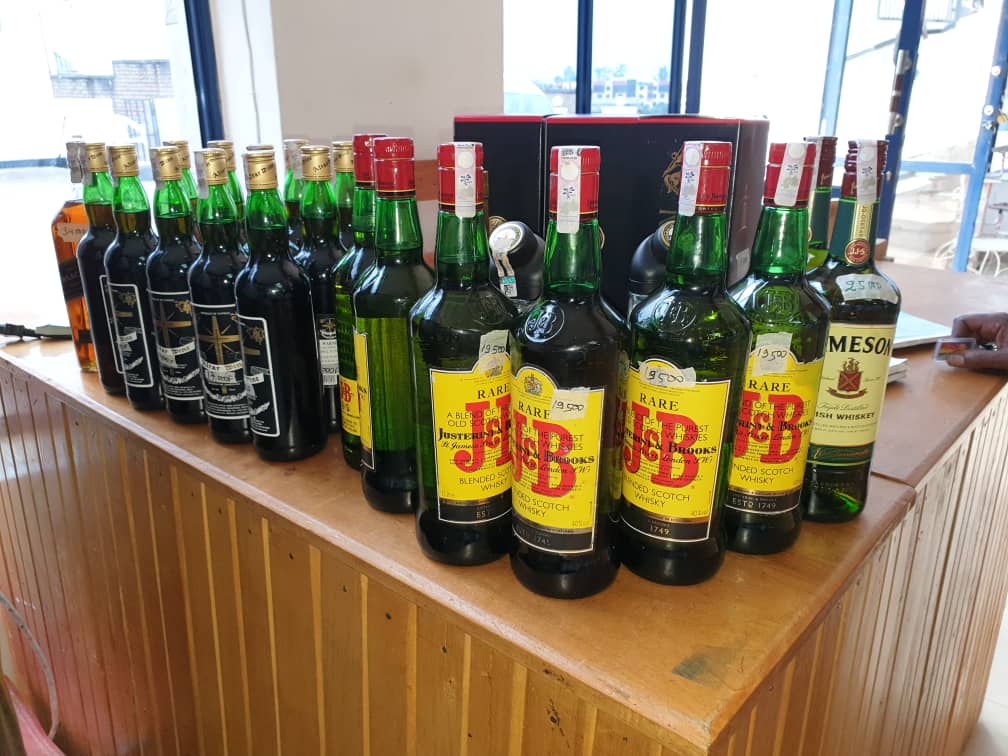 "Pursuant to the East African Community Customs Management Act (Art 199), all vehicles used to transport smuggled goods will be forfeited with smuggled goods and be auctioned in accordance to relevant laws," the statement from RRA reads in part.
On top of that, RRA said, the driver of the vehicle transporting smuggled goods will be charged a hefty $5000 fine.
"The driver will be liable to a fine of $5000, and be sued for smuggling (with the owner of goods)."
The revenue body is set to auction smuggled goods worth millions next month, including vehicles and motorcycles caught in the act. RRA will also auction alcoholic beverages which were apprehended during the ongoing crackdown while the substandard ones will be destroyed.