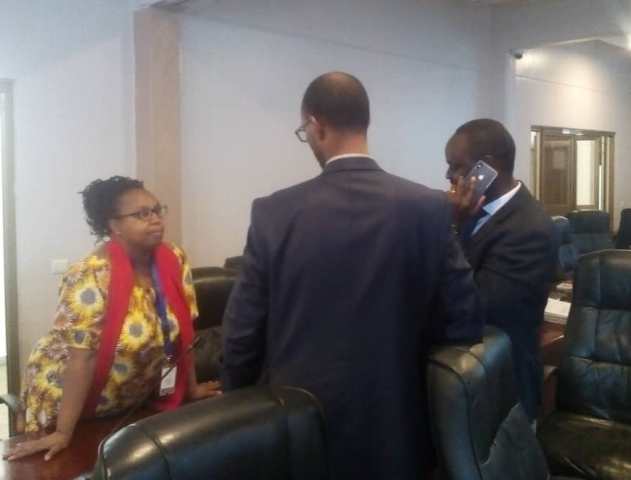 Rwanda Biomedical Center (RBC) has told parliament that they cannot recover millions of funds which were embezzled by its staff in a medical procurement division.
This comes after two former RBC staff were arrested and charged in a Kigali court in 2014 – following their alleged involvement in swindling of amoxicillin medication worth Rwf185million at the health ministry storage facilities.
After a four-year court battle, the court ordered the duo to payback over Rwf371million (including fines).
However, during a Parliament Public Accounts Committee (PAC) hearing on the OAG report 2017/18, on Friday, September 20, when lawmakers asked how far this issue has been addressed they were given shocking news.
"To this moment, we have not been able to recover the money because the two former employees are nowhere to be seen," Jean Ntakarimara, RBC legal advisor told PAC members.
He, however, explained that after efforts to look for the whereabouts were futile, they have consulted with authorities to auction any of the property belonging to the two former employees.
"We found out that they own some pieces of land in rural areas like Nyagatare district and elsewhere but their land is not that big. However, we are looking into enforcement so that another property they could be owning is confiscated," Ntakarimara said.
Shocked to hear such feedback, MPs were not impressed by the potential of the government losing on this money which could have had value in providing health care for hundreds of citizens.
"We cannot allow this. This is a lot of money and we would like to know if there was negligence in following up," MP Jean Claude Ntezimana asked.
However, with the help of the court bailiff, Ntakarimara said they plan on an auction to recover the money soon since an agreement between RBC and the bailiff has already been reached with.
Such cases are not news in RBC – which has for years been blamed for the gross mismanagement of public funds, embezzled funds and irregularities in tender and procurement procedures.
In August 2018, a cabinet meeting fired an entire 22 staff in the Medical Technology and Infrastructure (MTI) Division, headed by Théogène Namahungu at the Rwanda Biomedical Centre, and Hamad Baligira, who was the director of human resources and administration at the Ministry of Health for administrative errors and mismanagement.
In the same period, at least eight RBC staff were also on the list facing charges for flouting procurement guidelines including forgery of documents, issuing illegal public tenders and embezzlement, among others.
The Ministry of Health was the third biggest beneficiary of this year's 2019/2020 Rwf2. 8 trillion budget after Infrastructure and Education, taking Rwf234.8 billion of the budget to fund several health programs.