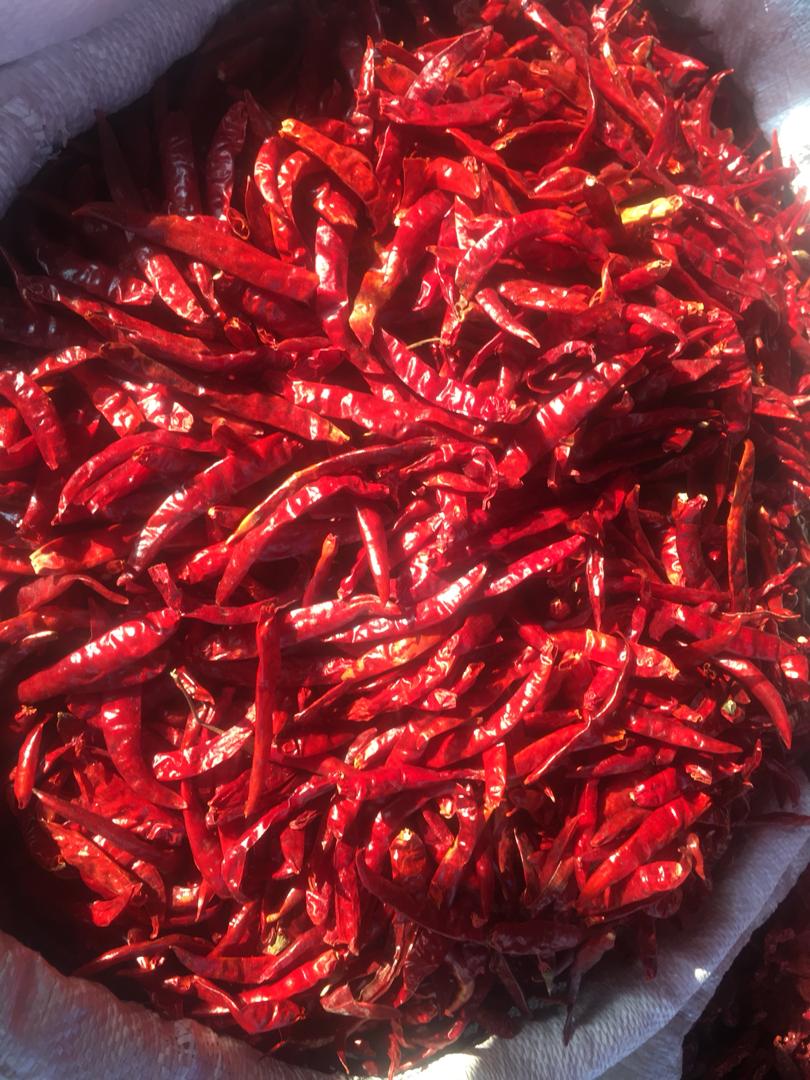 A young local entrepreneur specializing in Chili pepper farming could, in a near future, see his agribusiness firm, turn a billion dollar size, following a $500 million deal signes with a Chinese to supply dry chilli in the next five years.
Dieudonné (Diego) Twahirwa, the owner of Gashora farm, yesterday signed a five year agreement worth $100Million with Chinese GK International Enterprises Company Limited to supply 50,000 metric tons Chill, annually.
The deal, elevates the young Gashora farm behind one of the biggest companies such as the 54-year-old Bank of Kigali Group, which recently hit $1 billion size.
GK International Enterprise Co Ltd. which signed the agreement with Gashora farm, is a global company that sources quality products that supplies to its clients worldwide.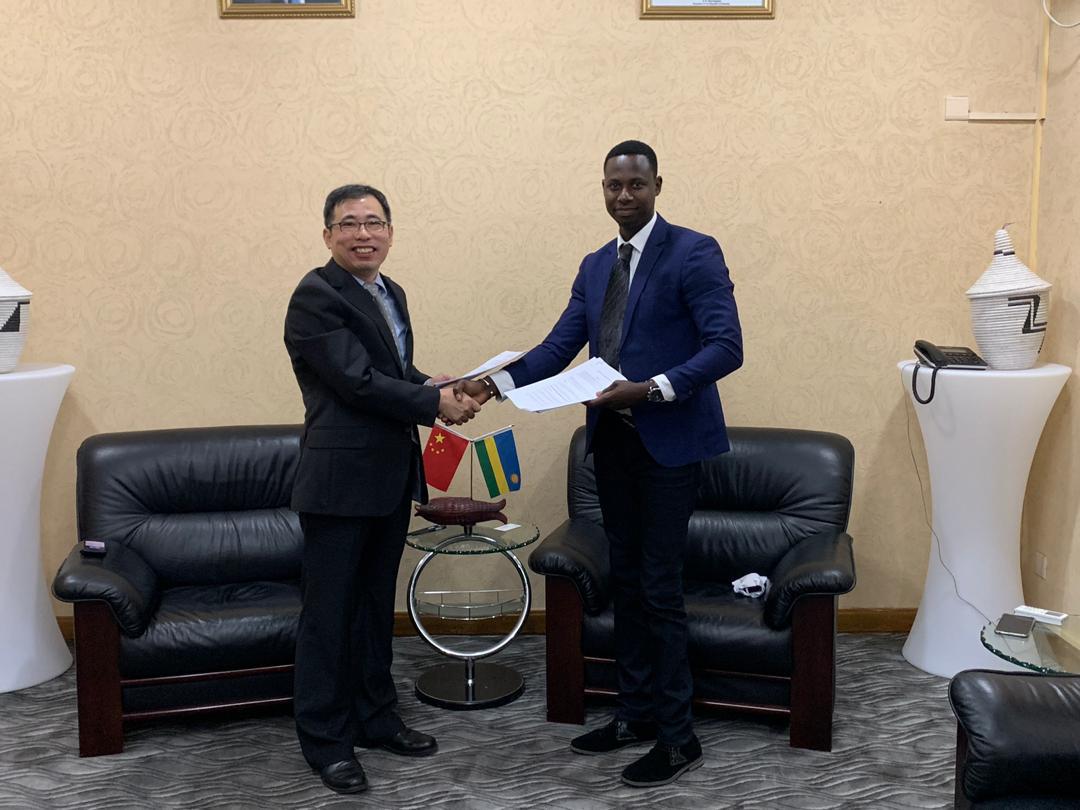 The milestone agreement comes after Twahirwa –  a supplier of agro-products quit his job as an agronomist at pyrethrum firm and started growing chili, three years ago.
"China has large market for all varieties of chili peppers, I hope making profits though I have a lot to invest, chili harvesting period is shorter and prices continue to be stable" Twahirwa said after signing the agreement.
Gashora farm already exports chili and chili oil to European countries including, United Kingdom, Switzerland, Netherlands and Belgium.
Other supply destinations are France, India, Netherland and United States Of America.
Barely three years in chill business, the demand for chili from Gashora Farm has grown so fast, that Twahirwa had to expand from six hectares to 160 hectares.
Available figures from World Bank indicate that, Gashora Farm harvests 10 metric tons of dry chili every season.
Other products the farm offers include fresh chili hybrid and Dry African Bird eye chili, which has got limitless market in China and Europe.
In 2017, Twahirwa sinkedigned a deal with China's Kai Jiang Xian zi Wei Food to supply the same product (chili) that will see him export chili to the Asian nations including India.
"Chinese were very interested and willing to buy products made from Africa and they consider my product as high quality, usually, they do not buy few things; they buy bulky," Twahirwa said.
Twahirwa graduated as an agronomist in 2012 from University of Rwanda's College of Agriculture, Animal Sciences and Veterinary Medicine. It didn't take long for the young man to get a job as he was employed by Horizon Sopyrwa, Rwanda's leading producer of refined pyrethrum.
Twahirwa is a member of Rwanda Youth Agro business Forum, which brings together all youth in agribusiness from the ages 18 to 35, which boasts of 2200 members categorized into five clusters namely, crop production, agro processing, input and services, ICT for agriculture and livestock.
Dieudonné (Diego) Twahirwa quit his white collar job as an agronomist at the large Pyrethrum firm back in 2013, exporting chili pepper wasn't his immediate objective. As a fresh entrepreneurial graduate, he just was looking for something more challenging, vibrant, and profitable. Today, he is in business and exploring new horizons to expand his small but growing commercial farming enterprise.
Within two years of starting his business, Twahirwa's Gashora Farm Ltd has so far exported 24 metric tons of fresh chili valued at $17,000 to the United Kingdom, 100 liters of chili oil to the United States and to Switzerland worth $6,070, and has six metric tons of African Bird Eye chili worth $30,000 expected to be exported to Belgium this September.