Rwanda's Prime Minister Dr.Édouard Ngirente today joined thousands of mourners at the state funeral service of former Zimbabwe President Robert Gabriel Mugabe who passed away on 6 September this year.
Mugabe's Body was flown back from Singapore on Wednesday, 11 September.
At the funeral, Prime Minister Dr. Édouard Ngirente was accompanied by the State Minister in Charge of the East African Community (EAC), Olivier Nduhungirehe.
"Today I will be in Harare for the state funeral service of former president of Zimbabwe, Cde, Robert Gabriel Mugabe, who passed away on 6 September, 2019," Nduhungirehe tweeted shortly before arriving in Zimbabwe.
"I will be accompanying right Honorable Prime Minister Édouard Ngirente, who will represent Rwanda government in the ceremony," Nduhungirehe added.
A photo released by Prime Minister's office showed Dr. Ngirente signing in a book of condolence in honour of Cde, Robert Mugabe.
Other current and former leaders present at the funeral include South African President Cyril Ramaphosa, Olusegun Mathew Okikiola Aremu Obasanjo, former Nigeria President and Equatorial Guinea President Theodore Obiang Nguema, among others.
Former President Mugabe who died aged 95, will be buried in the National Heroes Acre monument in Harare, his family said.
Mugabe was Zimbabwe's first leader after the country became independent in 1980.
He held on to power for almost four decades before being ousted in the 2017 coup.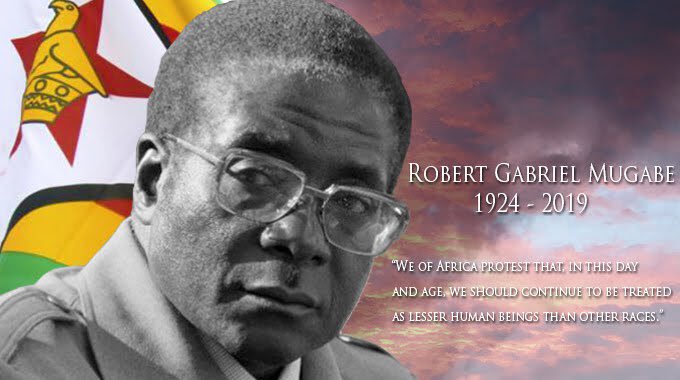 During his early years, he was praised for broadening access to health and education for the black majority.