Behind that China you know most in movies; famous for traditional folklores and a variety of cultural performance, a cuisine whose menus are tasteful if only you know to use chop sticks, engineers who are building African roads and sky scrapers and doing much more back home is emerging another China, much stronger.
China is dedicating much time to what it takes for a country to become a super power in this century – the new technology.
In its famous Bridge and Roads Initiative by President Xi Jinping in mid-September China invited African and Latin America Journalists to strengthen network and I had an opportunity to be amongst them.
The two weeks was but a small time to see it all in a country of 4 billion  inhabitants with the capital city's population being two times bigger than Rwanda's.
Despite not being a seasonal traveler, every other day offered me a great experience. Thus, my diary would fill up every two to three days.
The first session, September 16; Welcome and orientation session at People's Daily and the style: Smart Casual.
Just as we dropped off the bus from Kuntai Hotel, we were ushered into a well decorated meeting hall – in fact decoration was born in China.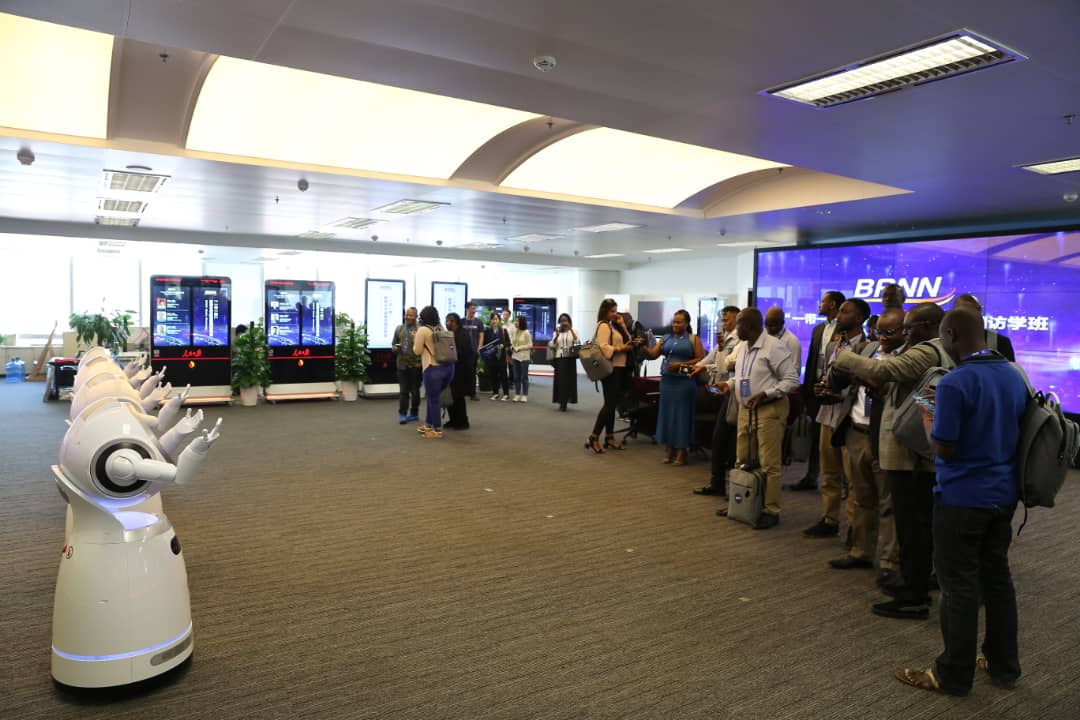 Upon entering the room, four robots, just standing in the corridor started dancing, waving to us, but you will excuse me because the performance was in Chinese
The performance took some 30 minutes and my teammates joined the 'artistes' to do what they do best. Well, they also paused with them for a selfie before we were reminded that the next session was starting in a while.
Both Latin America and African teams were represented by a delegate on a panel that included officials from the Communication University of China(CUC) which is increasingly attracting African candidates, and the People's Daily officials.
The first speaker starts in Chinese, and, despite translation gadgets at our disposal, his speech is simultaneously written in English translation on the giant screen in front of us.
But when the first session was over, we were invited for a group photo outside to be followed by tea break.
However, we did not know that the session was also being simultaneously edited.
Another giant screen then was switched on for us to watch the session that had just ended.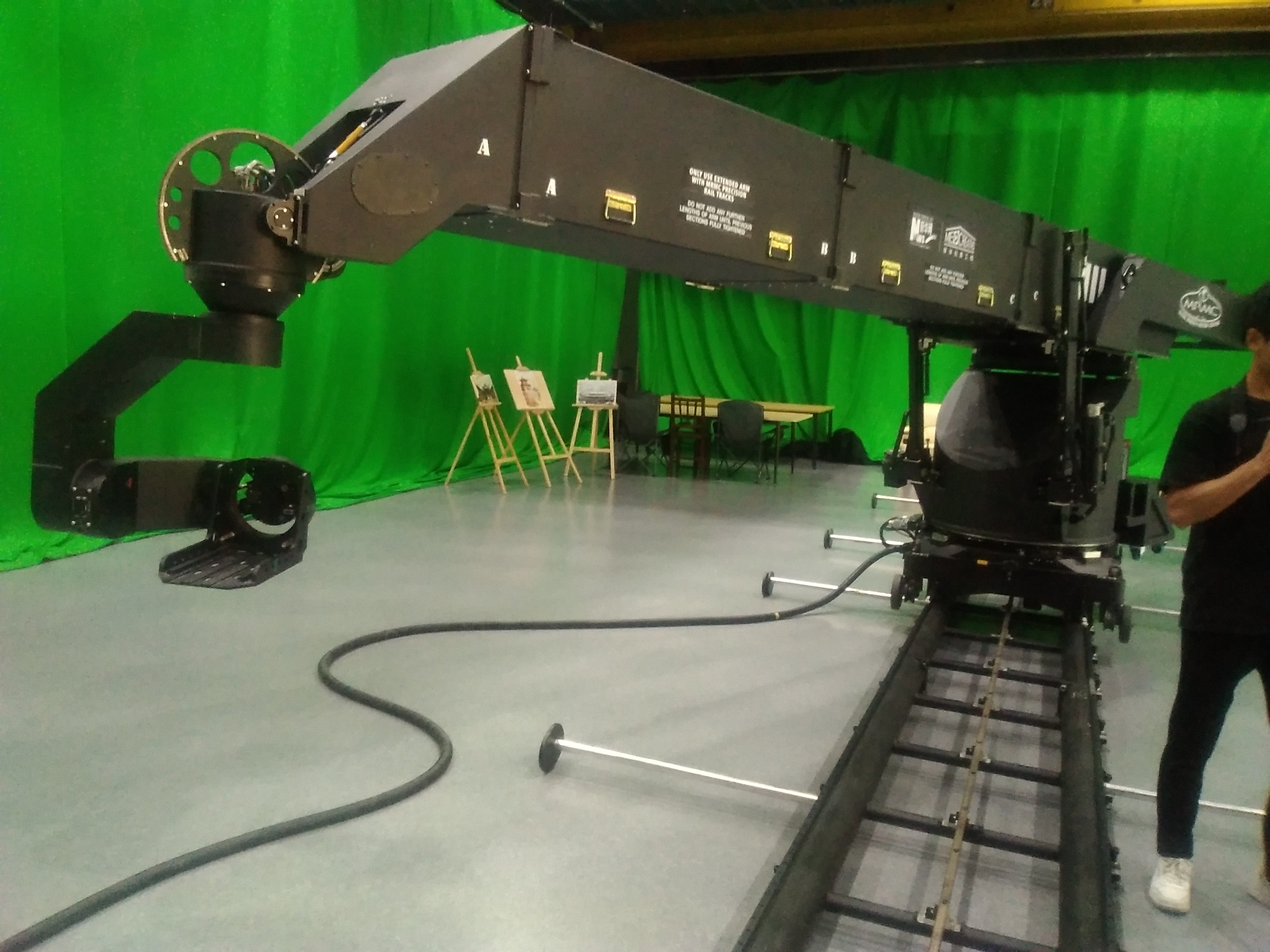 For a television reporter who reads this, you understand what this means. And let me say that there are as many giants screens in Beijing as there are boardrooms.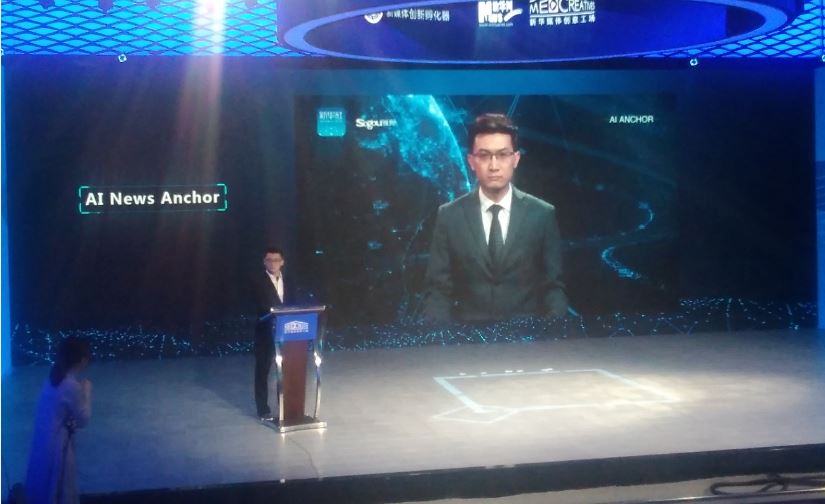 In further sessions on different days, I may not be able to describe some technology features, for example the big data technology at People's daily. I may only connect a Rwandan statistician who is interested to officials from People's Daily.
I would also do the same for the Ministry of local government if they want to understand how China does research on social protection to know who deserves support.
Someone from the ministry can visit the city of Bijie in Guiyang city – Southern China.
Their big data room can give them an idea how Bergrande, a private company that was hired by Chinese local government visited each of the 2 million families to gather information about the poor.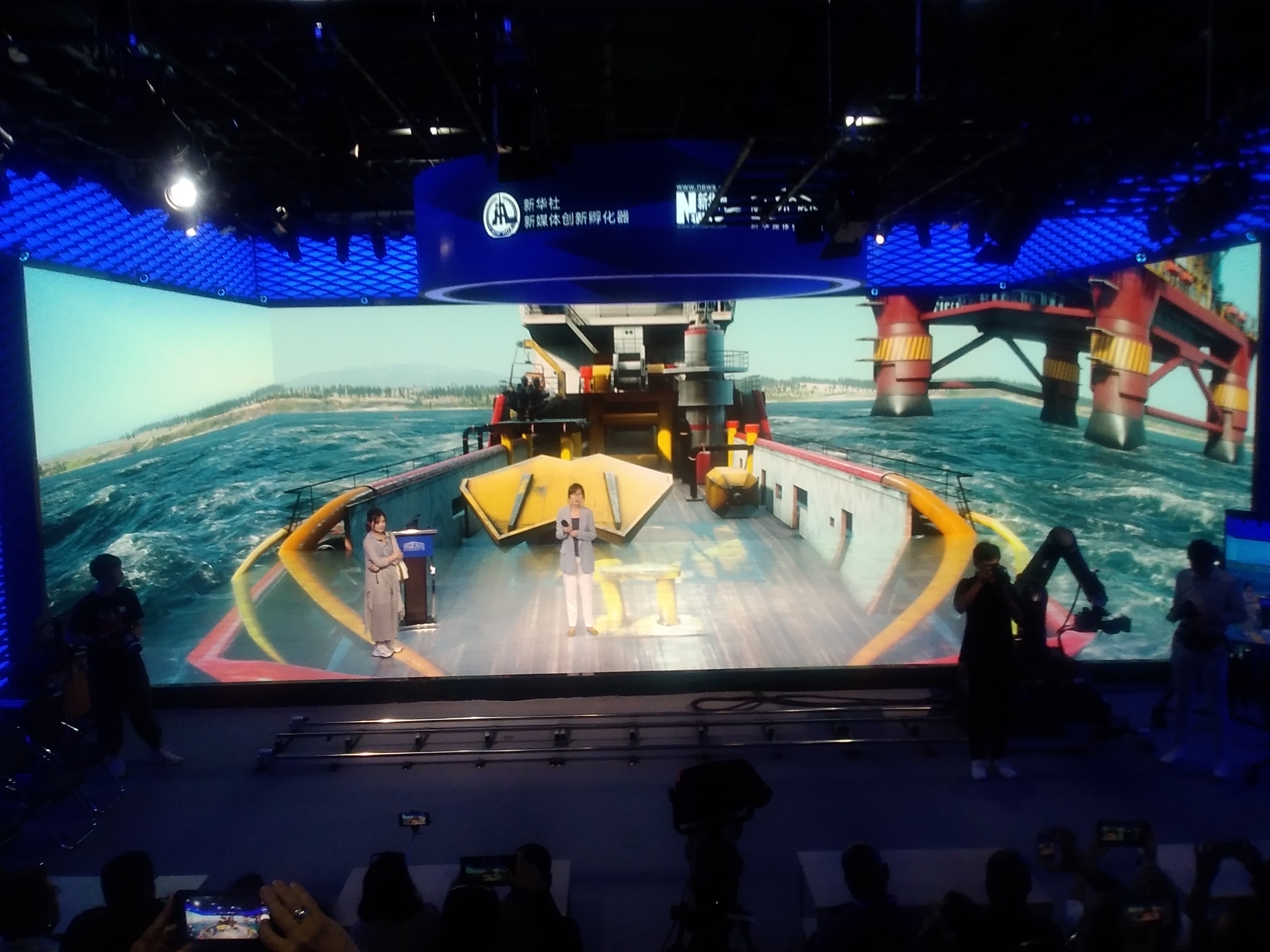 Within one year, they reached out to every poor household and from this visit, they calculated right away what each and every family needs to get out of poverty without fail. And believe me, the project was successful.
The number of poor people in China fell from 99million in 2012, to the only 16.6million by the end of 2018.  China will celebrate one of its crucial target of lifting all its people out of poverty by next year in 2020.
Our Minaloc can give it a try and if needed be, we can provide contacts of people behind the poverty alleviation project in Bijie city.
As far as I am concerned, let me proceed with my experience of technology. In China, you can easily spend 365 days without going to the bank or without doing any transaction with liquid money.
A Rwandan civil servant who completed his Masters at Communication University of China in 2018 actually tells me: "I only spent two first months using cash in Beijing. In the 24 other months that I spent in China, I never used cash."
Two platforms are the most important in this technology where a QR code which connects to your bank account does the job.
Wechat is one of them. It was developed by Tencent, a Chinese multinational conglomerate holding company founded in 1998, whose subsidiaries specialise in various Internet-related services and products, entertainment, artificial intelligence and technology both in China and globally.
Their Wechat however is eight years old because it was introduced in 2011.
In fact in China, you can imagine any commercial product and service; it holds a QR code scanner which enables to either pay or transfer money to the seller, or to give required information to the service provider.
This reminds me of a time when I was accompanying my colleague Richard Ruhimbana to the hospital.
They put a bracelet on his hand and for every other service offered to him, no records would be taken other than a quick scan on the bracelet, sending all information to whom is concerned.
During our trip across China, a member of a Latin American team did a short documentary on QR code. In one scenario, she showed how you hire a bicycle from the parking.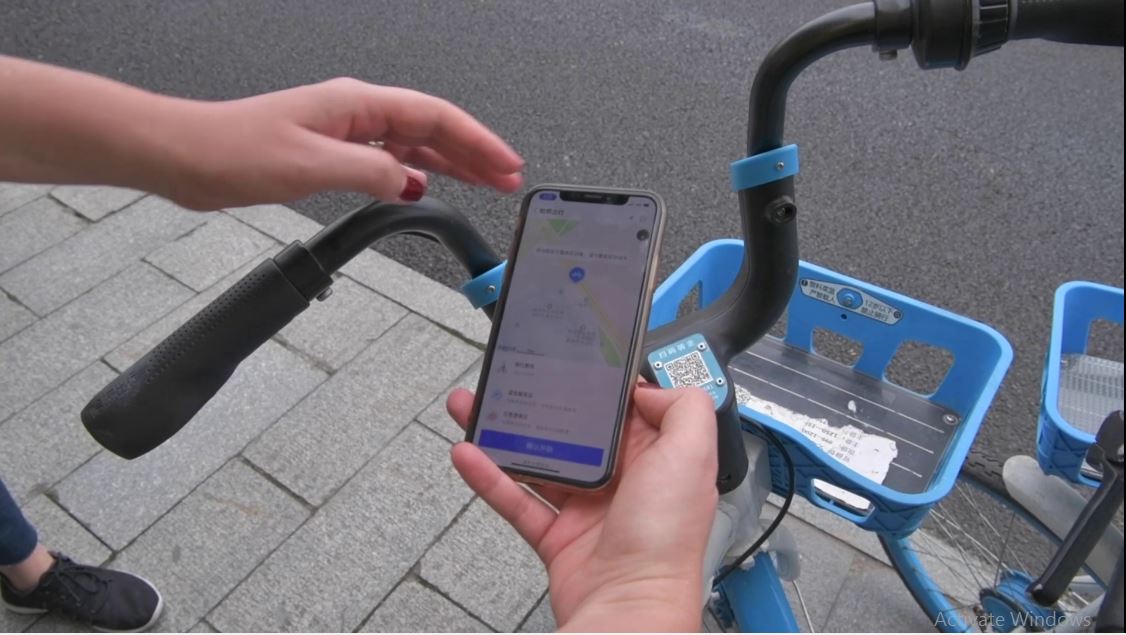 The bikes are locked with a QR code scanner and all you need, is to pay using your QR code.
The documentary also featured the most advanced technology, the facial recognition, courtesy of Ali Pay.
Ali Pay by Ali Baba Group has all the features of Wechat, but it has taken the technology further where a machine scans your face and links it to your bank account when you want to pay; the facial recognition.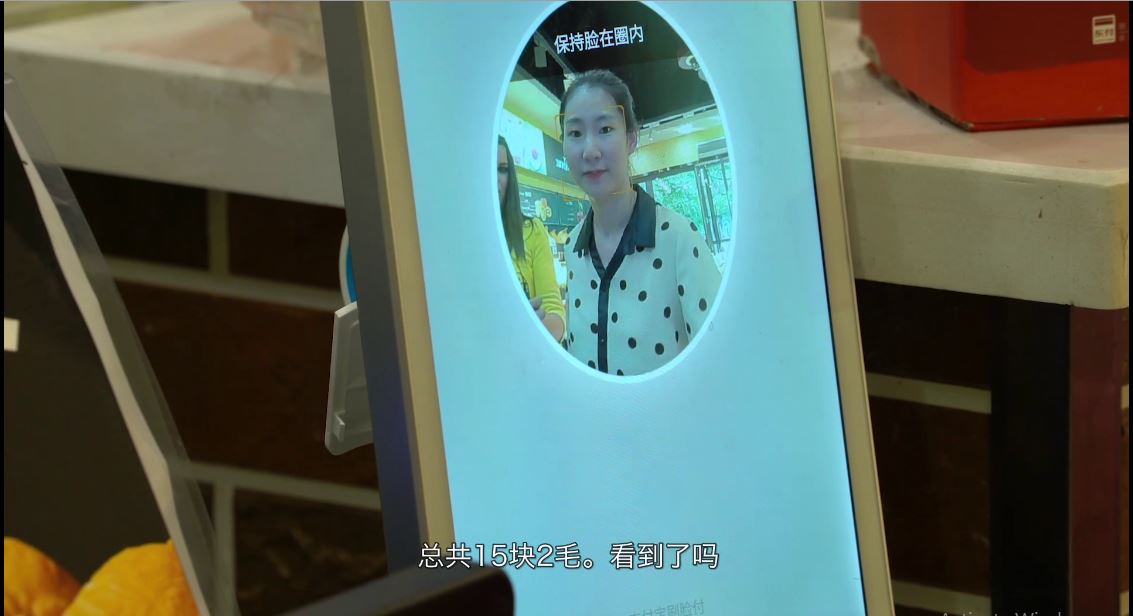 News has it, that Ali Baba could soon introduce Ali Pay in Rwanda.
There is much more in China, but this artificial intelligence is really changing the classic narrative.
At Xinhua TV which is owned by Xinhua News Network Corporation, they have already created five artificial intelligent anchors.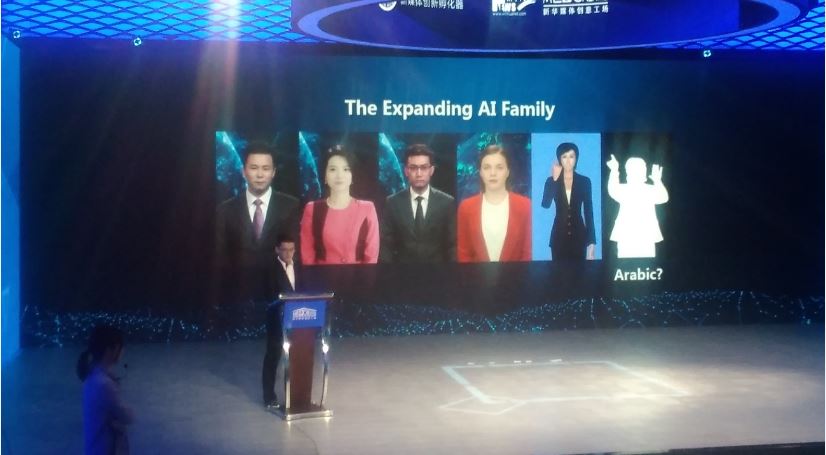 Their intention is to move from User Generated content to the Machine Generated Content.
"The intention is not to replace a human being in the newsroom. We want to  create a more conducive environment for them," said an official at the New Media Creative Incubator of  Xinhua News Agency.
That's China; new technology is new driver of economy and today, every company/institution is fighting to bring its own idea.
Thus, Galanz  a Chinese manufacturer of electronic home appliances has got a new refrigerator that is able to interact with the user and instruct them on how to do better conservation.
It will for example warn them against expired food in the fridge.