Rwanda and China have reaffirmed mutual respect and cooperation as part of the celebrations to mark the 52nd anniversary of establishing diplomatic relations between the two countries.
The Chinese Ambassador to Rwanda, Wang Xuekun said 52 years ago both countries made the strategic choice to establish this tie at a time when the world was turbulent but both countries have lived in solidarity and engaged in south-south cooperation, to stand on their own and to achieve "Agaciro" (value).
Xuekun stated that over the past 52 years, both countries have nurtured and grown this relationship which he said has flourished and turned into a huge tree from a seedling.
"Our relationship successfully stood the test of time and weathered the harsh conditions imposed by the international landscape.  History proves that this relationship is a strategic asset for both our two countries and worth long-term investment," Xuekun said.
The Ambassador was speaking at the reception celebrating 52nd anniversary held in Kigali this Friday November 10, 2023 at Kigali Marriott Hotel.
Xuekun stated that under the strong leadership of two leaders (China and Rwanda), this huge tree is bearing good fruits, which brings benefit for both.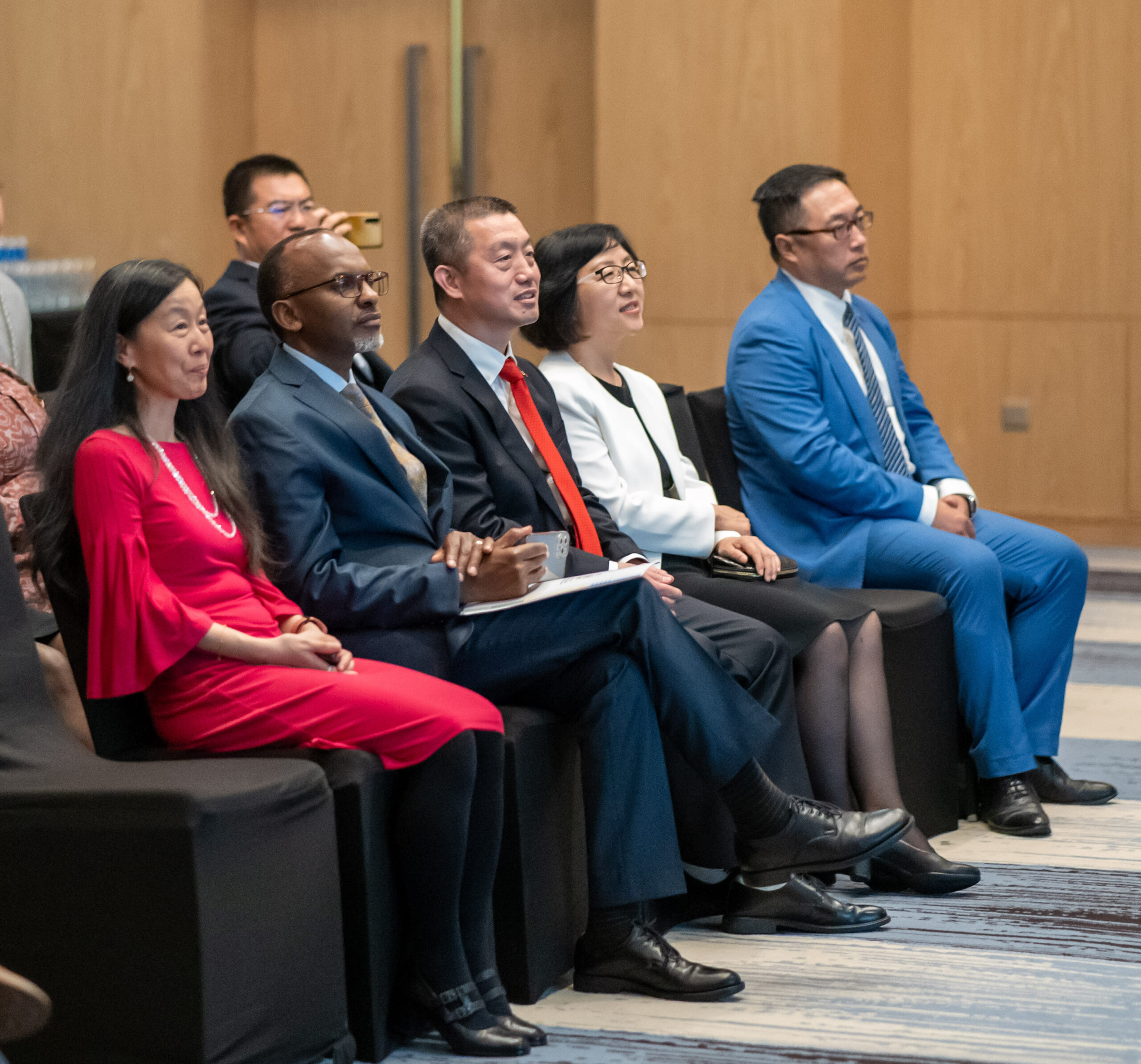 For instance, politically, both enjoy deep mutual trust and support each other on the international arena. Economically, bilateral trade and investment are flourishing, which creates enormous economic opportunities.
On people to people exchanges, mutual visits in business, education, and the cultural sector are frequent, in particular in recent periods.Rwanda also actively participates in the Belt and Road Initiative and Forum on China Africa Cooperation.
Under these frameworks, Rwanda-China bilateral relations are deepened extensively and in all areas.
For example, in development cooperation this year, the two countries inaugurated the Chinese invested-Anjia Cement Factory in Western Province, which will be the leading cement company in the region.
Kicked off the expansion of Masaka Hospital, which is positioned to be a center for medicare in East Africa.
Both sides achieved a major step on the construction of Nyabarongo Hydro Power station, which means that its building is on the fast track now. In August, China awarded 80 Chinese Government Scholarships to Rwandan students, the highest number since the 1980s.
The ambassador thanked the two leaders and peoples of China and Rwanda for the inalienable efforts in building this mutual friendship but also committed to always and continue to support Rwanda.
Phillip Karenzi, Director General of the Ministry of Foreign Affairs and International Cooperation, who represented the government of Rwanda said the 52-year-old relationship has been built on the foundation of mutual respect and there is immense opportunity for the two countries to collaborate in future.
A New Environment Focus:
Xuekun announced new plans to focus on creating a new field for cooperation in environment, climate change and green development, of which both countries have a common language.
He said that just as Rwanda, which attaches great importance to the protection of biodiversity, China is also dedicating a lot of effort to this end.
"Just as Rwanda has precious mountain gorillas, China is also gifted with golden snub-nosed monkeys. And we will have a lot to cooperate on environment and biodiversity protection," Xuekun stated.
Later on, we would like to invite you to enjoy a documentary on this beautiful species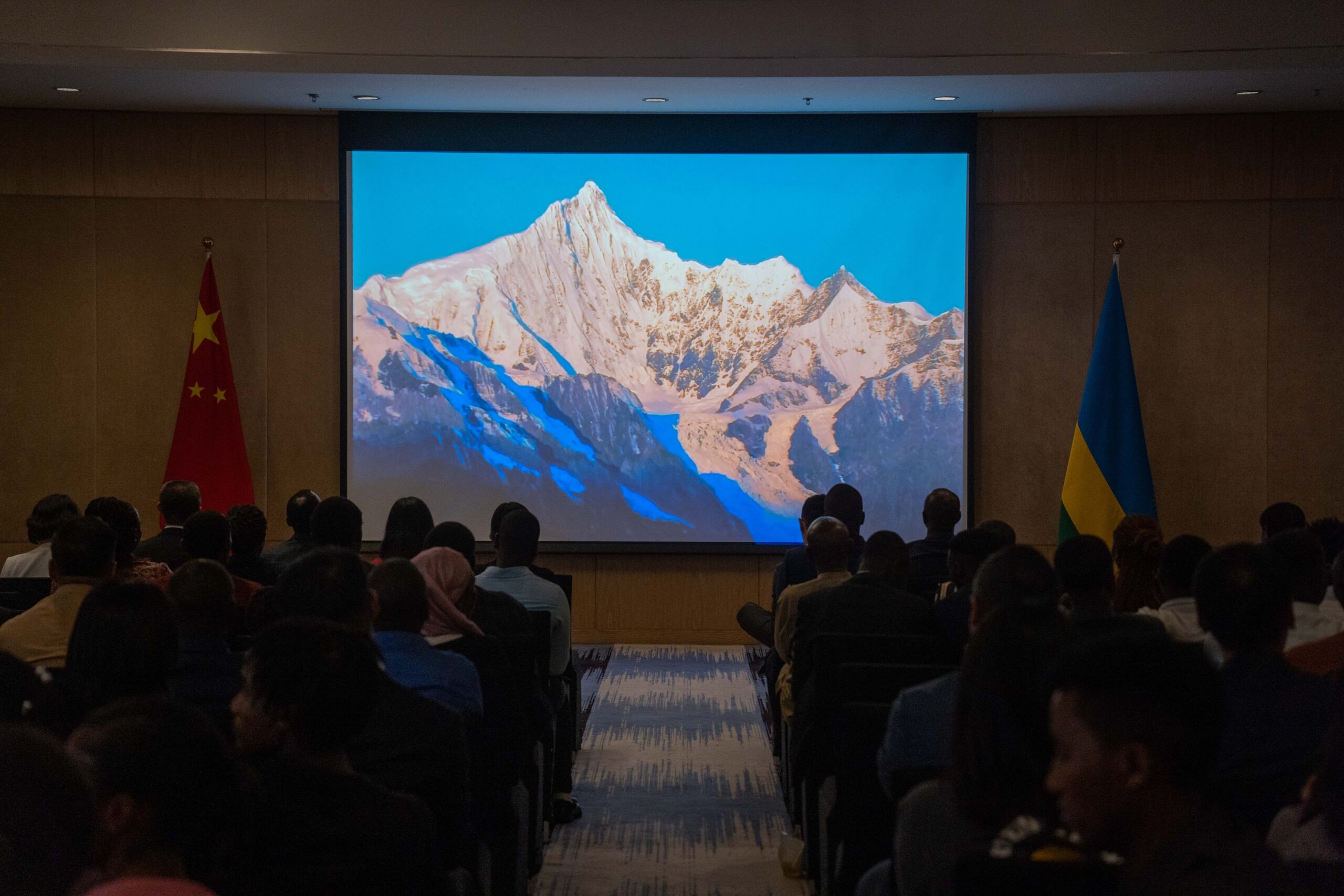 To kick-start the environment protection journey, the embassy of China presented a new documentary film ("Mystery Monkeys of Shangri-La") showing how a special conservation program in China is preserving the Snub-Nosed Monkey located near the ice frozen Himalayas mountains.
The documentary is the true story of a family of Yunnan snub-nosed monkeys living in the highest forests in the world.
Only recently discovered, snub-nosed monkeys are hauntingly beautiful primates, gentler than others of their kind.
Elfin-like, they seem both childlike and wise beyond their years. The family is led by a formidable fighter and his fighting force who guard a troop of 8-10 families.
The survival of this unique monkey society, formed in response to the hardships of the Himalayas, depends on strong defensive strategies and the cooperation and interdependence of them all.