Dr. Rose Mukankomeje, Director General of Rwanda Higher Education Council (HEC) has urged this year's China scholarship winners to "spend most of their time in libraries reading, not night clubs."
Starting next week, a total of 80 Rwandan students will be sent off  to various Chinese universities to further their studies, after they won Chinese government scholarships. The selection for the beneficiaries was conducted by HEC and the Ministry of education.
The send off ceremony was held at the Chinese embassy in Kigali City, on August 23. The beneficiaries won scholarships to study various courses including Finance and Economics, Medicine, Civil Engineering, Pharmacy, Journalism and communication, among others.
" Don't spend nights in clubs, spend it in libraries. It is an amazing opportunity you have got. The cooperation between Rwanda and China can talk more, it is one of the best bilateral relations. Building the capacity of our people is the best you can do as a government and people. Learn skills and come back to serve the country. Some of you are on study leave, get skills and come back to work for your communities," Dr. Mukankomeje said.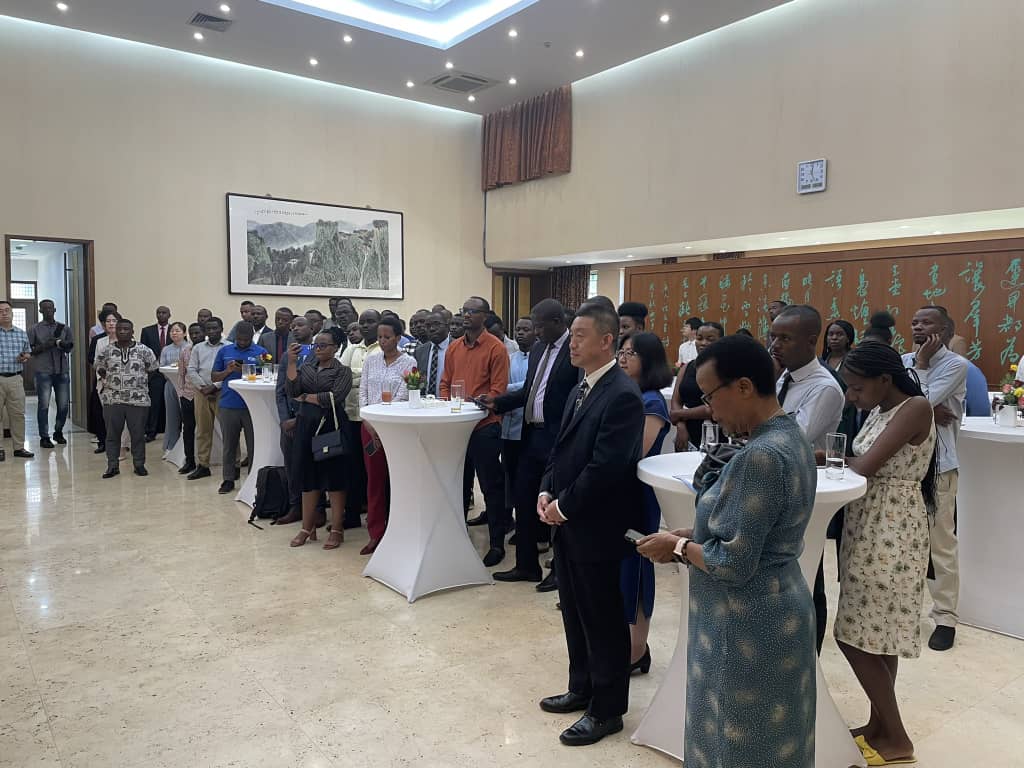 "You should add value to your skills and academics. You are going to learn from the best institutions, come back with skills. Work very hard to acquire skills. Respect the Chinese culture, but also keep yours. We have made priorities for courses that are most important to the country, don't take it for granted," Dr.  Mukankomeje added.
According to the Chinese embassy report, among scholarship winners, 75 will  pursue master degree, 2 will pursue PhDs and 3 for bachelor degree.
Since 1980, over 1500 Rwandan students have completed their studies in China on scholarships, according to Wang Xuekun, Chinese ambassador to Rwanda.
"This is a joyful moment to the students and to their families. You and your Chinese peers will meet on campus and start university together. This year, the Chinese Government provided 80 scholarships to Rwandan students, the highest number in recent years. Among them, 75 are pursuing master degree, 2 are pursuing doctor degree and 3 for bachelor degree, majoring in science, technology, economics and so on," Amb. Xuekun added.
"You are embarking on a new journey, not only to a distant country, but also a milestone in your whole life. I encourage you to make good use of this opportunity. I encourage you to aim high, and pursue academic excellence. The progress of our society lies upon man's tireless effort to explore the unknown. China is one of the countries that has the best talents, facilities and chances for education. Its higher education ranking in the world is going up and up," he stated.
 He pointed out that such scholarships provide students a good platform for learning as long as they work hard for the future rewards.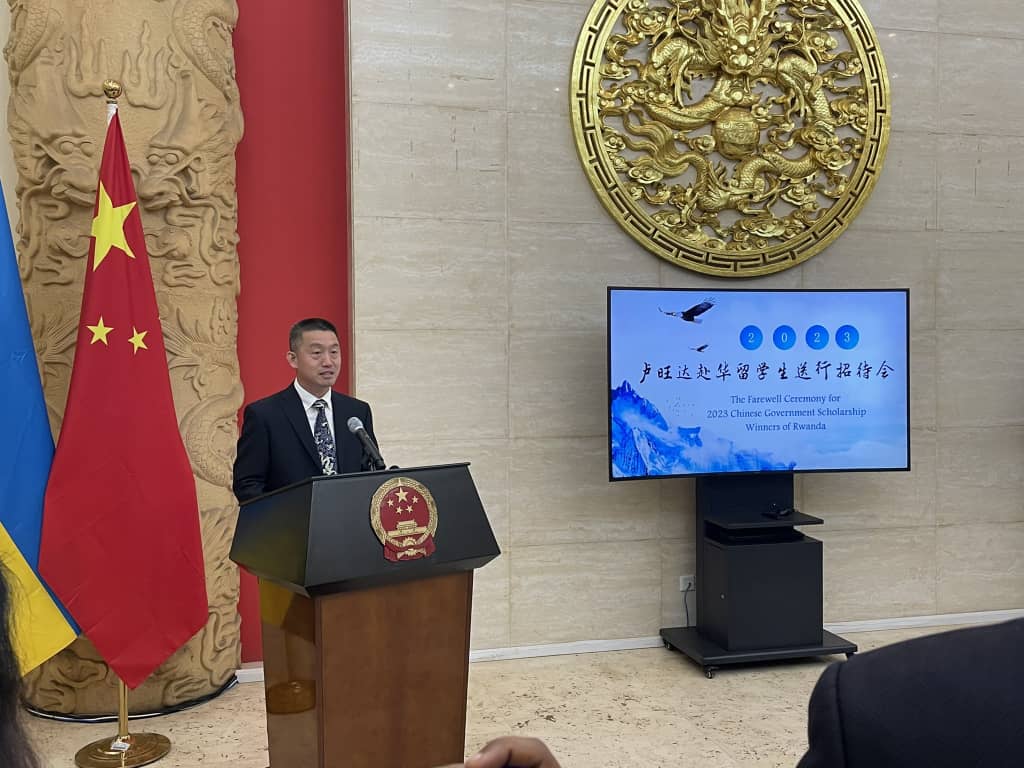 "I encourage you to connect self-ambition with national development. Rwanda is an admirable country, which emerges from the ashes and is going high. China has a similar experience and understands Rwanda. Both two people have a strong sense of patriotism and "agaciro". I encourage you to mainstream your dream into national development, and contribute as much as possible to your motherland," Amb. Xuekun noted.
In 1971, the People's Republic of China and Rwanda established diplomatic ties, since then, the two nations' political collaboration has increased dramatically. The two countries' bilateral relations have been steadily and healthily improving. Countries cooperate in sectors including education, health, Infrastructure development, technology, business, among others.
"It has been clear, we have to concentrate and learn in lecture rooms, but also in Chinese communities, bring skills back home. This is a mission that none of us should not fail," Patrick Habana, a student said.