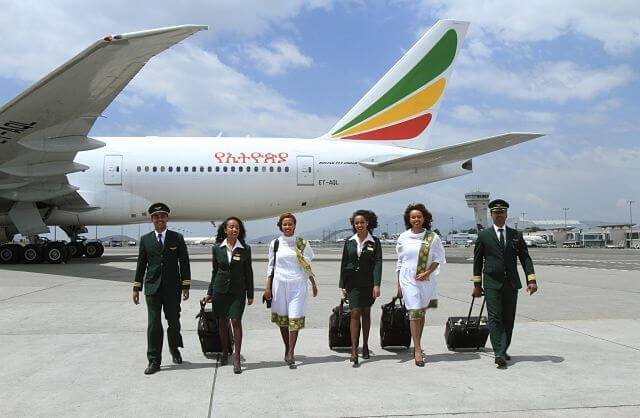 Time check: 8:30 pm on September 14, 2019. As the plane touches down at Addis Ababa's Bole International Airport, your first impression is that indeed, you are in the capital of Africa – the city that hosts headquarters of African Union Commission.
In Addis (as it is commonly referred to by many), we were in transit, with our final destination being Beijing. A group of nearly 30 journalists from Africa and a similar number from Latin America were invited for a two-week media workshop including a tour of China under the platform of the famous Belt and Road News Network.
Business is as usual at Bole International Airport, where the country's main carrier – Ethiopian Airlines dominates the traffic. It is a fact that you may not need to cross-check from aviation authorities if you are at the airport.
Or, if you fly Ethiopian Airlines, check the Selamta – a magazine by the airline, especially its September-October issue on your seat.  The number of routes will tell you what I am not able to tell here.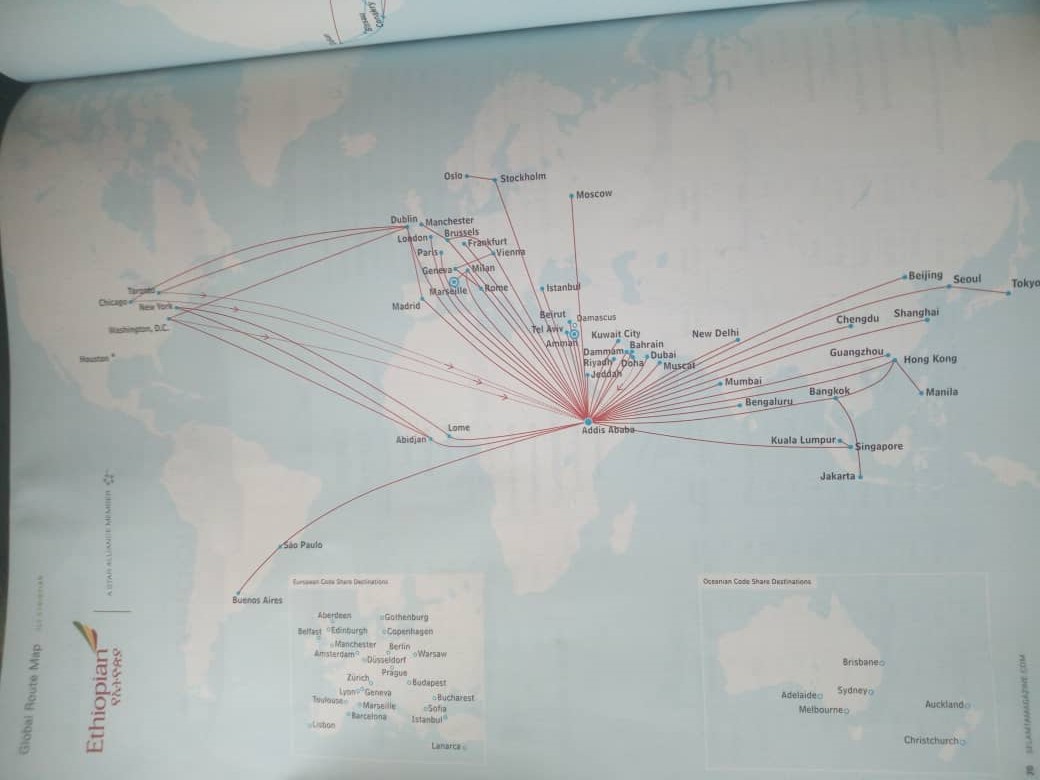 We are talking about an airline whose aircraft; Boeing 737 Max crashed in March this year killing 157 passengers. As we speak, a compensation lawsuit is ongoing but the airline seems to have moved on pretty well.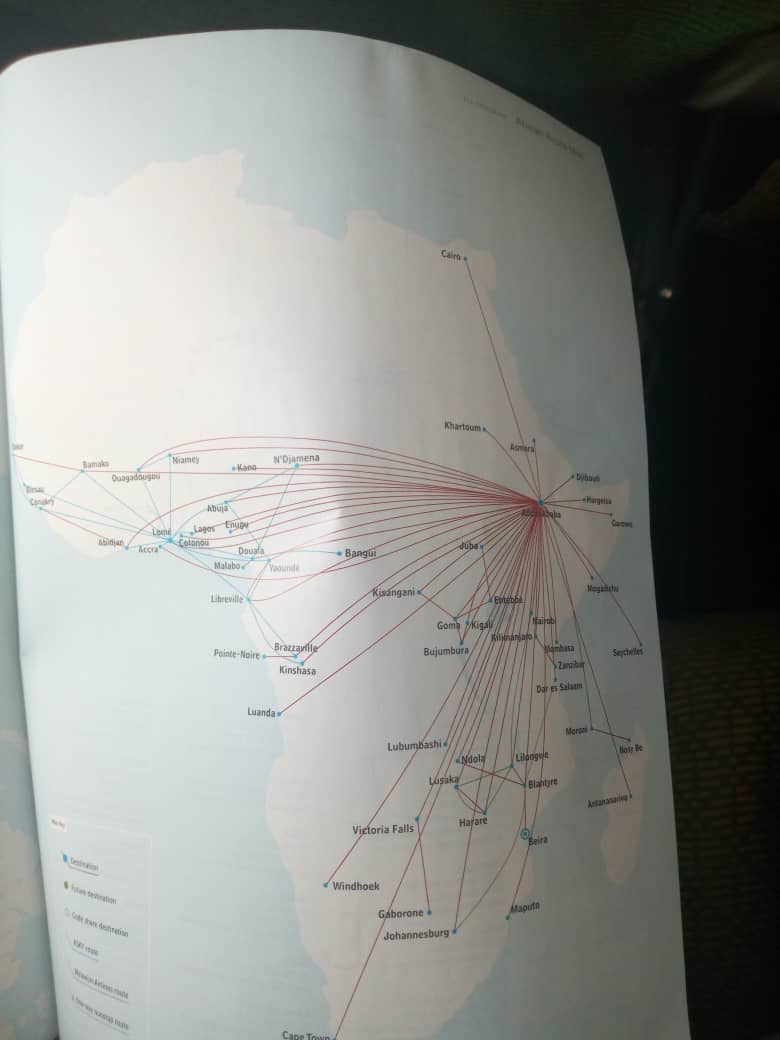 Back to Bole International Airport, everything is in order, including the internet where you keep chatting with family back home. There is very fast internet whose password is provided without knocking at any office.
The thing you will love most at Bole is shopping if your pockets are smiling. And a shop that sells Liquor, Spirits and tobacco will shock you the most.
Well, I neither smoke nor drink, but messages at the shop are award-winning.
Smoking kills, smoking is addictive don't start it early….
I asked a female cashier in her forties if I could take pictures of these messages, and without any hesitation, she said, "no problem".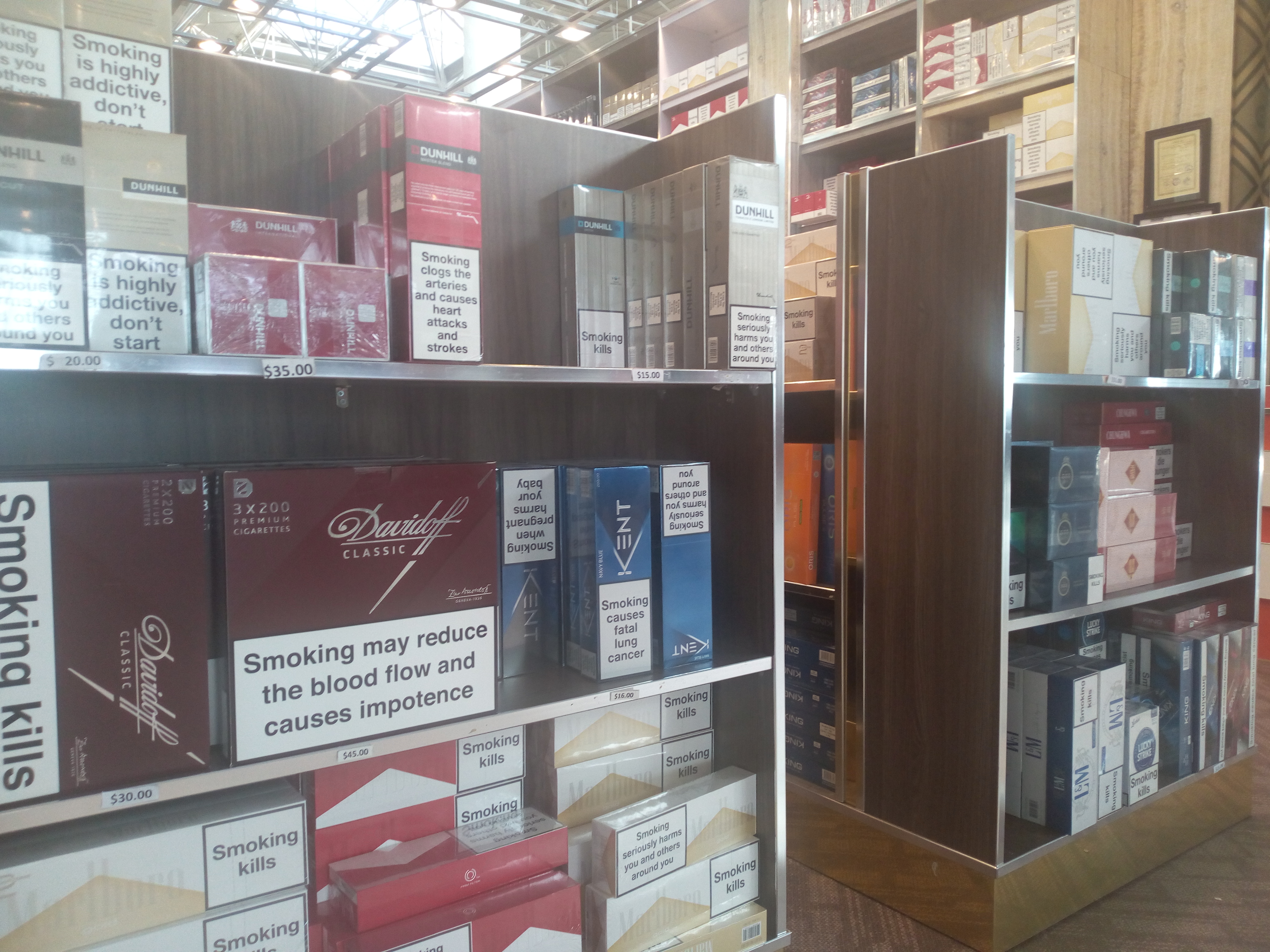 After taking pictures, the question to put to her was obvious; why do you write on cigarette boxes such messages that sound like an anti-campaign on your products?
"Such messages are recommended by the health ministry. They are not an anti-campaign to our business since they rather increase our sales," the lady answered.  
"Smoking is not in the Ethiopian culture. Only 20 per cent of Ethiopians smoke. Our main clients are Chinese and they use this route – you know."
No wonder, this duty-free shop sells a lot. When you walk around, you see a smoking area which is always full to capacity: men and women invade the room with smoke unceasingly. 
Shockingly, the room is next to the prayer room for the Muslims but the point is not to draw your attention into that contradiction.
To cut short a long story, the moral lesson about tobacco and smokers, is that, apparently, many countries in the world have that contradiction which pretends to "warn the smokers against dangers of cigarettes" but people will still smoke anyway.
The common denominator is that countries with smokers, including Rwanda, will always recommend messages that seem to want to deter people from smoking, but will never ban it.
Tobacco is the only product  worldwide which is officially labelled 'dangerous' but governments still allows their imports, new investments in it, etc.
Meanwhile, Ethiopia was in festive season when we were there. Two days earlier, the country had celebrated the New Year. They entered the year 2012 on their traditional calendar.
Flowers occupy a very important place in the year-ender festivities, but they use only one particular flower to colourfully decorate the airport.
"The flower is called Ade Yababa, and it symbolizes happiness," an airport female guide also named after Flower (in Amharic) joyfully told me.
"We shall have this decoration through the month of September," she added.
Back to the lady, she is a happy woman who does her job with passion, love and courage. For all the four hours we spent at Gate 7 Zone 4, she never has time to sit; she would have to guide every person to the washroom, then listen to someone asking 'when is the check-in for the next flight to Qatar?'.
One may call it a stupid question because all the information constantly scrolls on screens located at any boarding gate and on the individual boarding pass, but the lady was trained to be patient, without pretending.
She would find time to listen to something that is not relevant to her work as well, case of an interview of a journalist like me who was shooting two birds with one stone – travelling while thinking about sending a story to my fellow editor for publication the following morning.
"On the New Year's, we eat injera, the bread made out of teff flour," she told me when I asked about their favourite food for the festive season.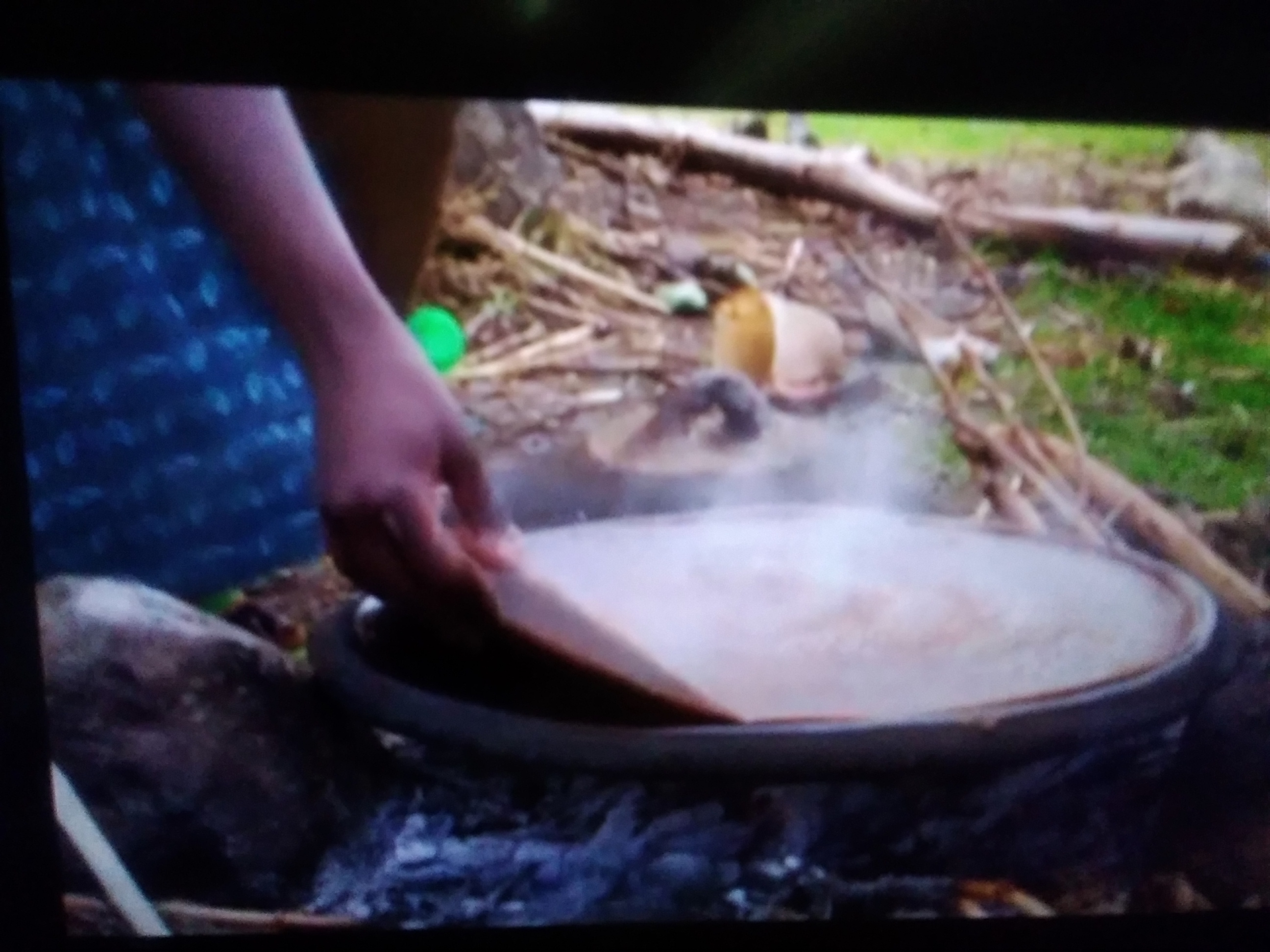 When time to board for the next nine hour flight came, it became evident to me that the Ethiopian carrier is far from suffering a financial shock due to the unfortunate crash.
The passengers on ET 806 flight I was on were estimated to be about 600 people who patiently boarded the aircraft at midnight. Majority were going traveling to China for business while others were going for job opportunities or workshops as was my case.
I had thought that the nine hours aboard would be boring, but after taking early "breakfast" which came around 2am, I navigated through the small screen in front of me and landed on an interesting video, "Ethiopie, le pays out l'on a arrete l'horloge". After reading this title, I postponed sleeping.
The story of Ethiopia starts with Afars, the birthplace of Lucy, who is considered the "grandmother" of humanity according to evolution theorists.
The producer introduced me to the Ethiopian civilization, their rich civilization made of strong beliefs, colourful events, their boldness and their ways of worship which, to some extent involves hardships.
In this video, you don't easily decide to stop replaying a scenario of men who have to hike a terribly steep mountain – quite like para-commandos- to reach their worshipping place, a temple in Lalibela.
And what should I say about the temples that were built from top-down?
The narrator at some point had to say "Oh! Let me stop here because people may think that I am exaggerating."
Apparently, while Christianity in Rwanda came with the colonialists towards 20th century; the film says Christianity in Ethiopia dates to 5th century.
To sum up the Ethiopian civilization's story, the country is a huge stock of the typical African traditions which they jealously safeguarded, much as they did not have any influence of a colonizer.
For the experience in Beijing and the most developed provincial cities of Popular Republic of China, their outstanding mobility system, their advanced technology and how they implement poverty alleviation projects, see you next time.