President Paul Kagame has congratulated his Botswana counterpart President Mokgweetsi Masisi on winning elections.
On Friday, Botswana's ruling party BDP was announced the winner of general election, making President Mokgweetsi Masisi's party to secure another term in office.
"Congratulations Excellency Mokgweetsi Masisi on your election as President of Botswana. Happy and looking forward to working with you to deepen further very good relations that already exist," Kagame Tweeted.
The ruling Botswana Democratic Party (BDP) won the general election after securing 29 national assembly seats, representing 51 percent of the vote.
Botswana had voted to elect 57 national assembly and 490 local government representatives, in which the candidate of the winning party would become president.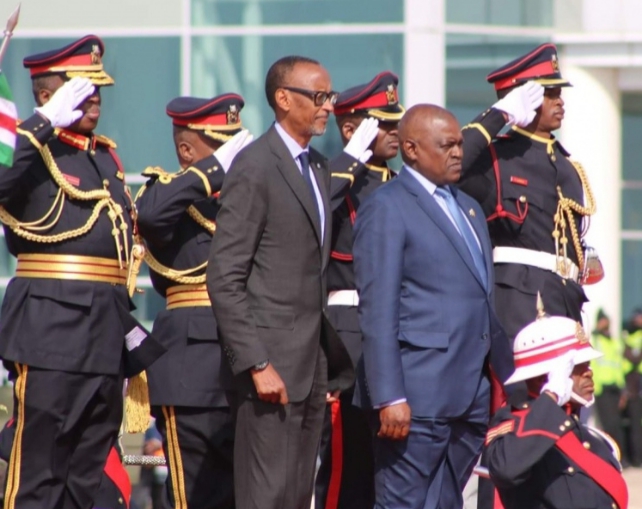 On June 27 this year, President Paul Kagame and First Lady Jeannette Kagame visited Botswana for a two day State Visit.
President Mokgweetsi Masisi and President Kagame held a bilateral meeting with members of their delegation before witnessing the signing of different  bilateral agreements.