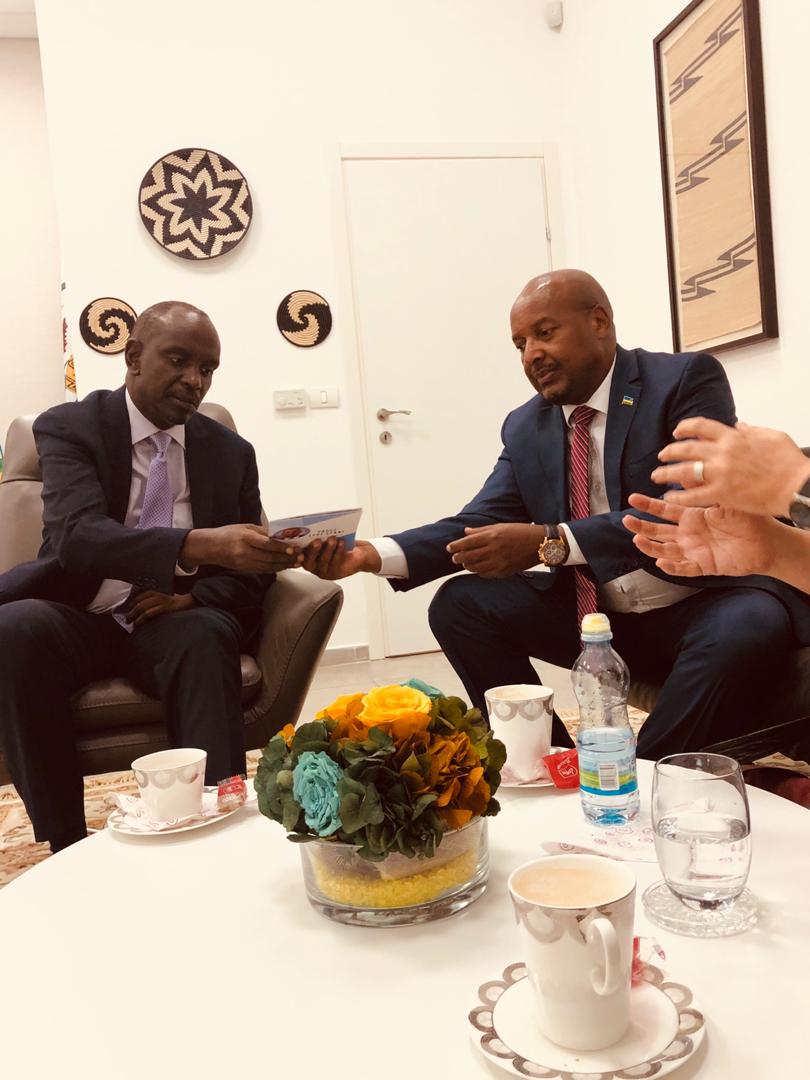 Following numerous speculations about his health, Rwanda's Foreign Affairs Minister Richard Sezibera visited the Rwandan Embassy in Israel.
"Great to visit @RwandainIsrael. Thanks @jrutabana and team. Our diplomats do critical work in advancing Rwanda's interests around the World!" Minister Sezibera Tweeted with a photo of him receiving a document from Joseph Rutabana, Rwandan Ambassador to the State of Israel.
For some time, Minister Sezibera had not been seen in public, mostly being represented by the State Minister in the Ministry of Foreign Affairs Amb. Olivier Nduhungirehe and several rumours have been spread about his health.
"Thank U so much Hon.Minister and congs to our Diplomats for the great job!
I do also hope that those negationists and revisionists of the 1994 Genocide against the Tutsis in Rda who made too much noise these days have/ will read your msg!," Amb. Jacqueline Mukangira, former Rwandan Ambassador to Nordic countries, said in response to Minister Sezibera's Tweet.
Ron Adam, Israel Ambassador to Rwanda also Tweeted: "Dear Minister @rsezibera , so good to have you in #Israel. it's always great to work with Amb. Joseph Rutabana @jrutabana and his team, great partners! We shall continue to strengthen our relationship, It's only the beginning."