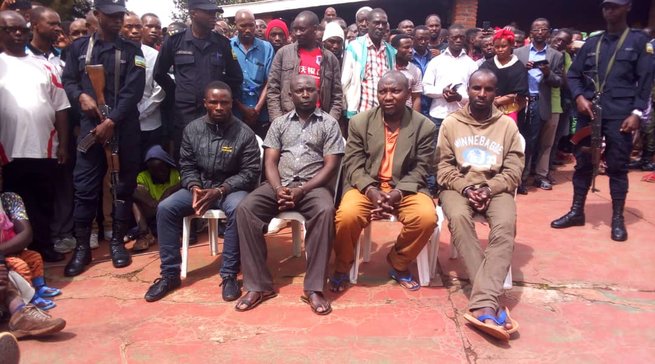 Rwanda National Police has presented to the public and the media four men who were arrested in connection with grenade attacks in Rusizi district, Western Rwanda this month.
On Saturday 19 Oct 2019, at about 7.30pm, an unidentified person threw a grenade in Kamembe town- Rusizi District – injuring four people.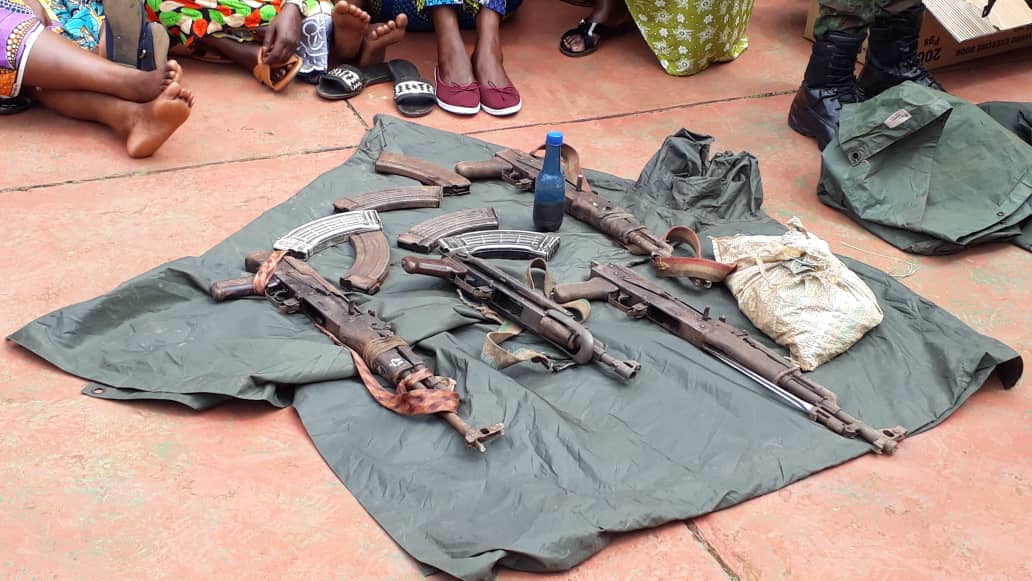 Rwanda Police immediately issued a statement saying it had launched investigations to root out the criminals responsible for the attack.
Reacting to the arrest today, the State Minister in the Ministry of Foreign Affairs Amb. Olivier Nduhungirehe said the suspects were recruited in Bukavu (Democratic Republic of Congo) and are linked to armed groups aimed destabilising the country.
"They were involved in terrorist activities in @RusiziDistrict, including throwing grenades. They were arrested with weapons.
They were recruited in #Bukavu by #MRCD/#FLN, led by Brussels-based Paul Rusesabagina & @FTwagiramungu, and received money for their criminal activities," Amb. Olivier Nduhungirehe, State Minister in the Ministry of Foreign Affairs Tweeted in reaction to the arrest.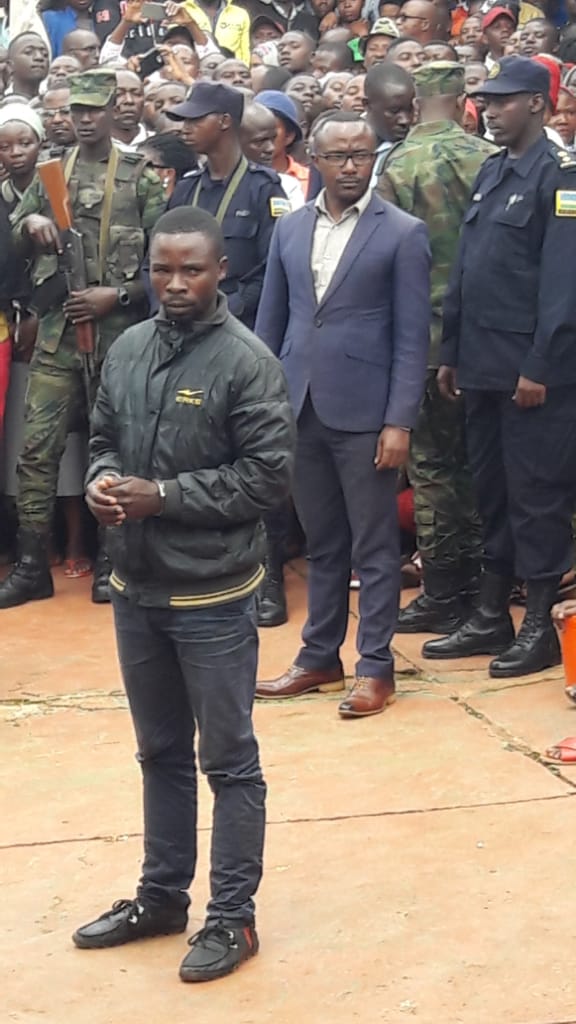 On April 30, 2019, Rwanda Investigation Bureau announced the arrest of Callixte Nsabimana alias Sankara, who had claimed responsibility of several attacks in South and Western parts of the country.
When he appeared in court the following month, prosecution told Court that the suspect was spokesman of the terror group; National Force of Liberation (FLN) which took credit for most of the terror attacks mounted on Rwandan civilians in the South and Western parts of the country – killing six people and injuring several others.