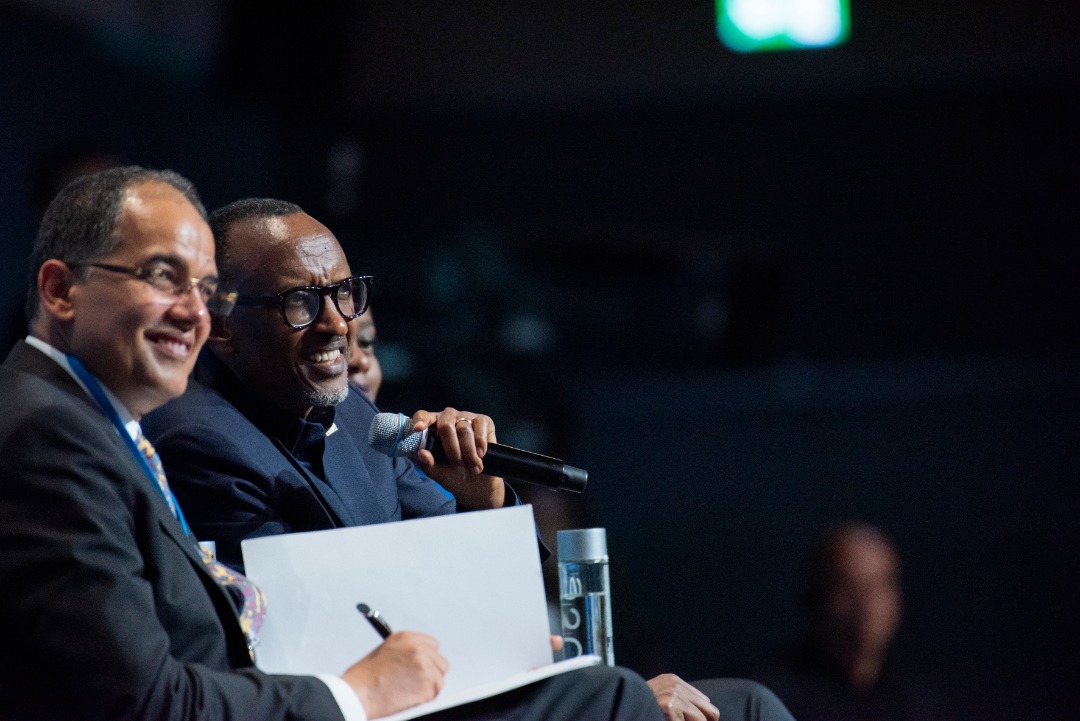 A medical doctor of French nationality with Rwandan origins has been promised an air ticket to come to Rwanda for a job opportunity, "any time from tomorrow."
A lady identified as only Rachel was at Rwanda Day in Bonn – Germany where President Paul Kagame met Rwandans and friends of Rwanda from Germany and other cities of the world.
Participants in the room were around 4000, all eagerly looking forward to asking a question to the head of state, pitching a project they want implemented in Rwanda, proposing development approach in one area or the other, or simply, asking guidance of the head of state in a given matter.
Rachel was fortunate to get the microphone too early during an interactive session which lasted for more than three hours with the president willing to listen to everyone who raises their hand.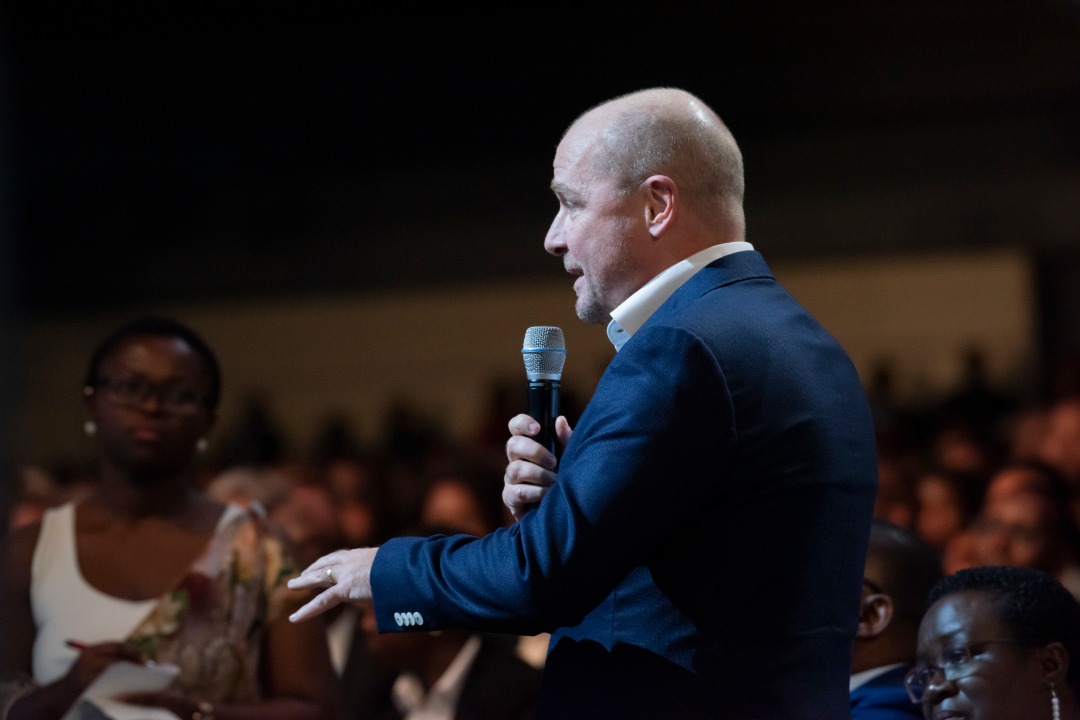 The fresh graduate said in French:" Mr. President, I graduated from a medical school in France yesterday. I would wish to know how I can come and contribute my medical knowledge in Rwanda," she said prompting the president to put on his translation gadget for the first time during the session since the lady was the first person to speak in French.
"You are most welcome. I will give you air ticket and you can travel to Rwanda with me tomorrow," the president said sending a smile to the face of the just graduated doctor.
After Rachel, several other foreigners and some Rwandans followed suit and pledged several projects to implement in Rwanda or asked for some guidance.
The pledges by Rwandans were mainly in line with agriculture solutions, environment protection, social security, water and sanitation and urbanization.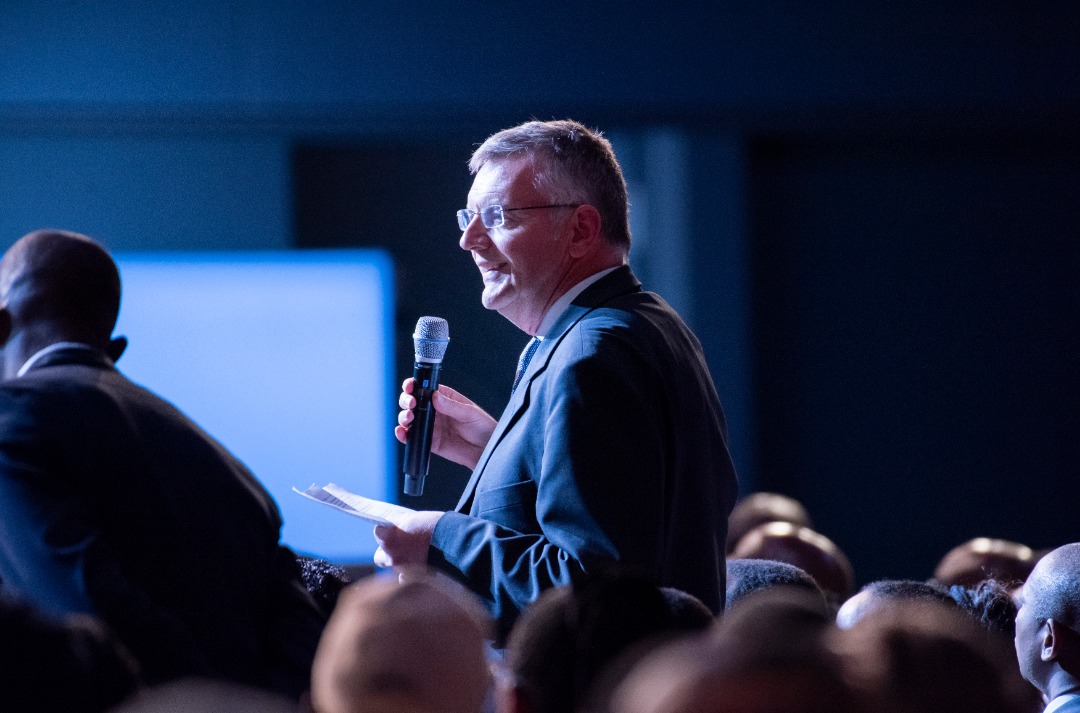 Ebenezer Thomson, a professor of Mathematics from Ghana pledged to bring Malaria drugs to Rwanda and the president promised an air ticket for him, too.
The Managing Director of Africrops which trades in crops requested the president to support their move in Rwanda where they started since 2013.
"We have a success story in Rwanda, but what I want to say here, is that negotiations are not going well, because some people would want to first get money which does not always work," he said.
The president said that there are such people but he promised that relevant institutions would help them work smoothly.
The africrops! GmbH Berlin is the competent German supplier of fairly traded and sustainably produced plant products from Africa. africrops! is a specialist in the production and marketing of products from the moringa plant (moringa oleifera).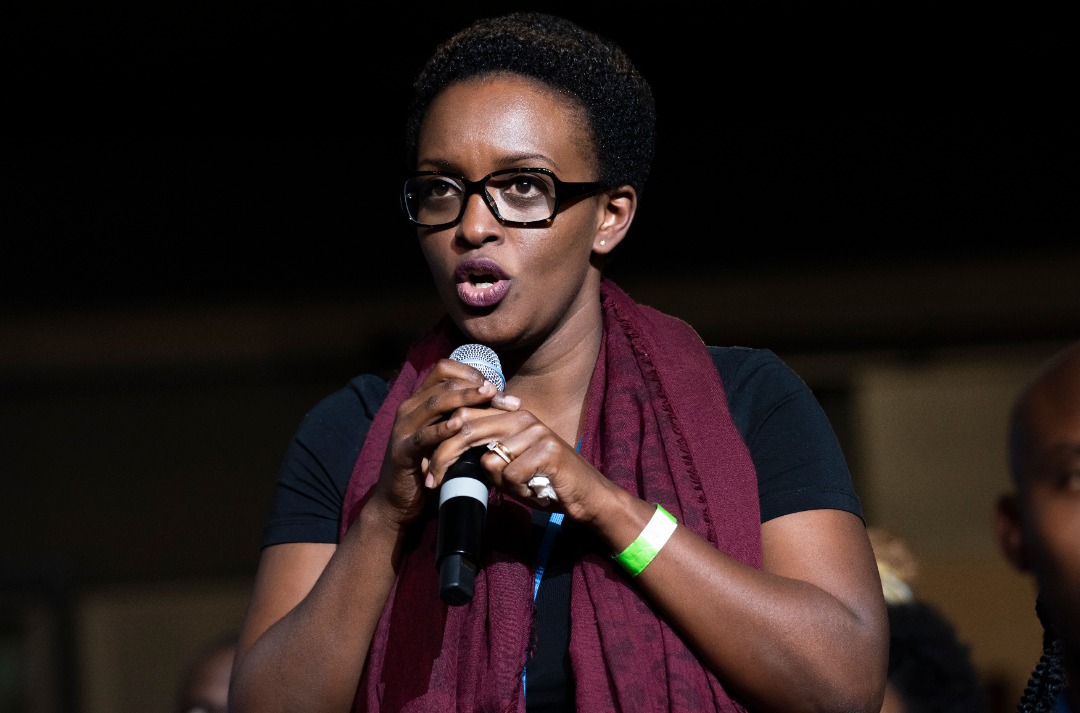 On his side, Fabrice Goffin, a Belgium engineer said he has a robotic's company adding: "After the enthusiasm I saw here, I can't choose any other country of Africa. Rwanda is my choice."
The president welcomed this man who had brought a sample of his robots at the venue.
For Rwandans, it was also an opportunity to ask the president to help solve wrangles in this or that, and the president would always provide a guidance on each and every issue, mainly referring the complainants to either Minister of Local Government or Rwanda Development Board(RDB).
First to raise such kind of problem was Jacqueline Nyirabazayire from the UK diaspora who owns former Guest House of Kibuye. She said she was "chased out of her hotel" by officials a couple of years ago and wanted the president to help.
The lady who was given a golden opportunity to bring the issue in front of the president was not very clear about the problem, even after the president asked her many questions trying to understand what went wrong.
Anyway, the president directed Minister Anastase Shyaka to follow it up.
In the contrary, a woman called Mutungura Martin was straight to the point when she brought an issue that involves a retired General of Rwanda Defense Force(RDF).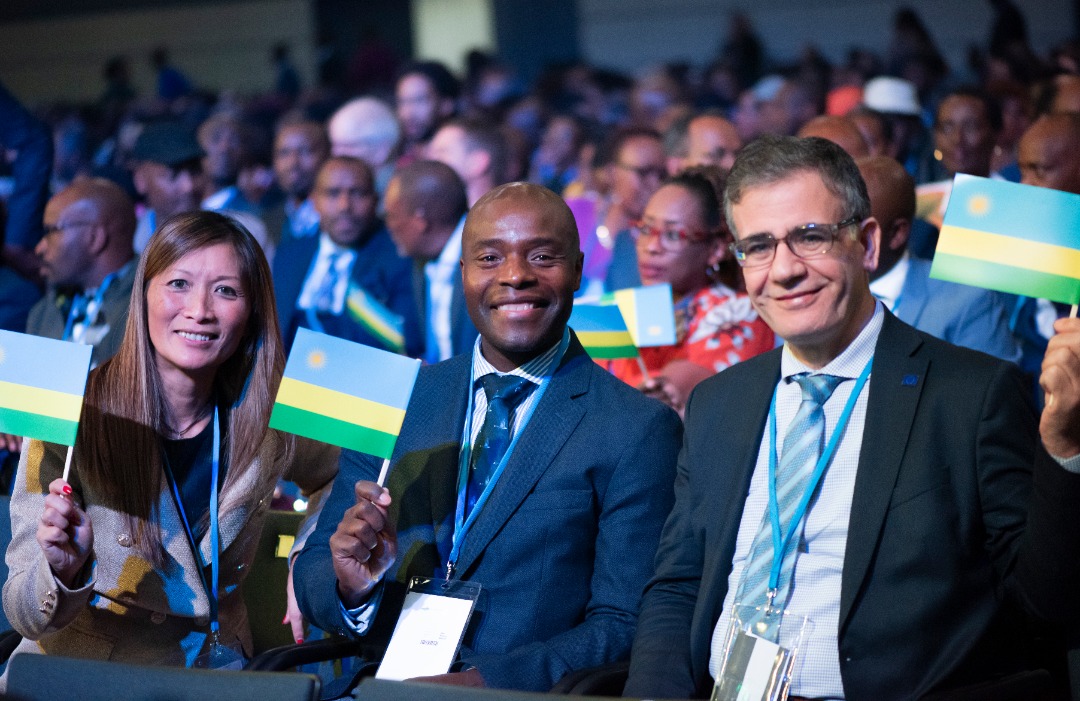 She said that the General "confiscated her land on a fake land title and when she went to court, judges said they could handle it because it involves a big name, a general."
The problem reached the embassies which were requested to have a say about the document in question, and they confirmed that indeed, the document is questionable.
The president understood that may be the judge who failed to handle the wrangle has a problem rather and this issue was sent to the ministry of local government also to handle.
Meanwhile, a Burundian residing in Rwanda requested the President to help solve a business wrangle where he said, he was prevented from implementing his mining project while he had authorization, yet his land was given to a different company to exploit.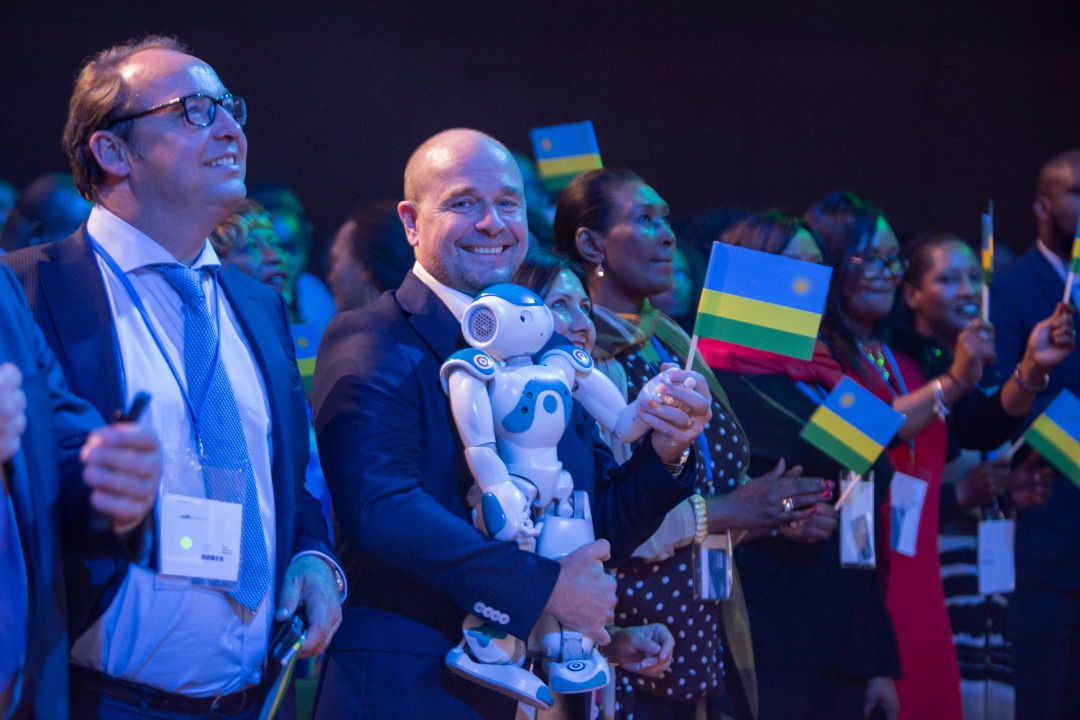 The president found it relevant, too and directed Clare Akamanzi of RDB to find out.
Other issues were mainly land wrangles, expropriation and some people would raise issues on behalf their relatives-parents or even siblings.
Very attentive, the president had a convincing answer to everyone. The Rwanda Day was, when it comes to Rwandans, like any outreach upcountry where the president listens to problems/advise and work on them.
This makes sense. In earlier sessions, Minister Shyaka had said that the diaspora is the sixth province of Rwanda.
Despite many asking questions though, one man said that words were not enough to thank the president for what he is in his life.
Gatera from Bugesera district now living in Belgium talked about his re-birth 25 years after the Genocide where his family was killed.
"I know you were the commander in chief of the Rwanda Patriotic Front(RPF) Inkotanyi and you sent me your people to save me. For that reason I give you a cow," he said.