Rwanda's Gakwaya Jean Claude has won the 16th edition of Rwanda Mountain Gorilla rally that was concluded this weekend, becoming first Rwandan crew to win the title.
"History will always remember Jean Claude Gakwaya and his navigator Jean Claude Mugabo as the first Rwandan crew to win the Rwanda Mountain Gorilla Rally title. This year's race was the 16th edition," writes Richard Kwizera, KT Multi media journalist and veteran sport editor.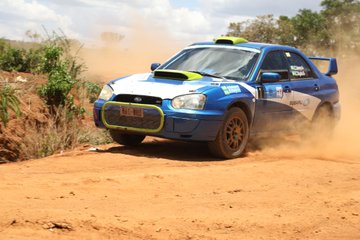 "Gakwaya navigated by Jean Claude Mugabo clocked 3″01″18 to emerge victorious in the three day event that started with a Super Stage Sprint at Amahoro Stadium on Friday."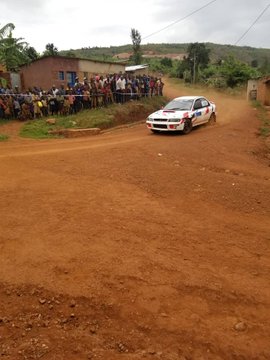 It became obvious at the second stage yesterday, that Gakwaya, aboard Subaru Impreza would emerge the winner after favourite and defending Champion Davite Giancarlo's exit due to a crash in the Gako – Kamabuye  stage in Bugesera.
Thus, Gakwaya won the second phase of the race after dethroning Roshanali Mohamed Abbas and Tissarchontos Petros who had won the super stage sprint at Amahoro National Stadium on Friday.
The rally was flagged off by the Permanent Secretary in the Ministry of Sports John Ntigengwa.
"It was quite a show and We are very honored to be a part of this year's tournament," writes Onomo Hotel, one of the sponsors.
Kigali Today Ltd is also a proud sponsor of the rally.