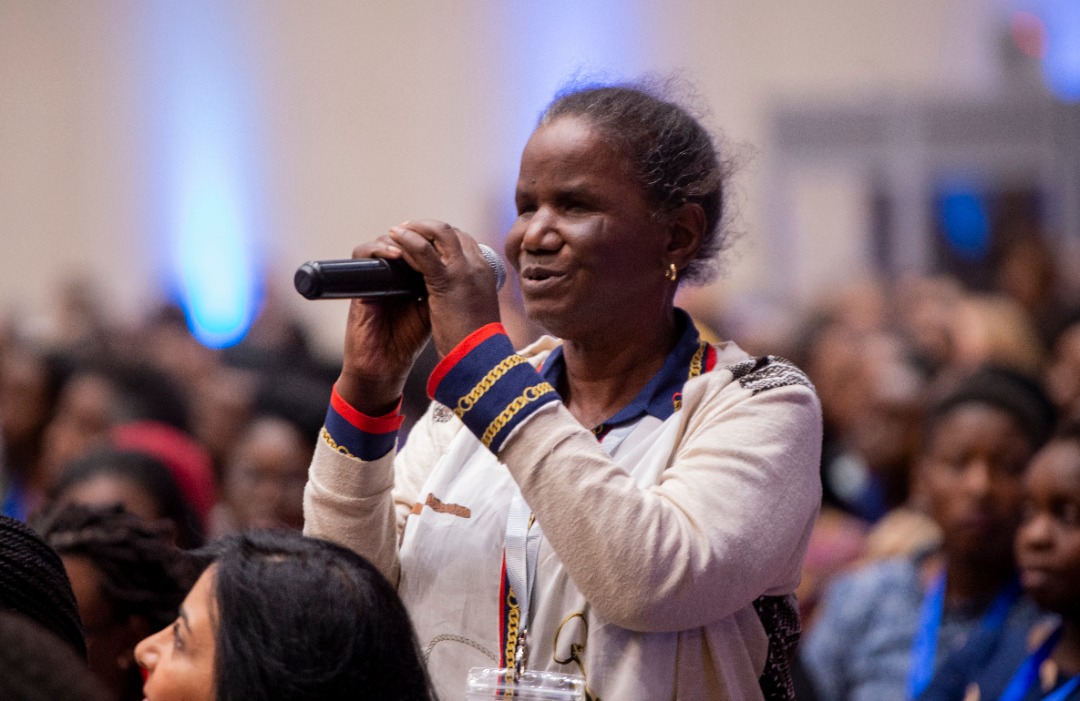 The chairperson of the Rwanda Union for the Blind (RUB) Donatile Kanimba, yesterday stole the show during women leaders in global health, challenging policy makers to rethink about disability in gender mainstreaming.
After standing for over five minutes with her hand raised during a Q&A session on 25years of women after Beijing, Donatile Kanimba was disappointed that the moderators and master of ceremony couldn't see her.
It took a group of over 15 women in the conference to verbally shout to the MC to stop her from closing the afternoon session until Kanimba was given chance to speak.
"She is blind and she needs to be given the chance to say something," one of the WLGH conference participants shouted forcing the MC to give out an exceptional opportunity after hearing these words.
Facing away from the panel, which she couldn't see, Kanimba made sure her voice and that of other disabled persons is heard far and beyond in a session that was attended by First Lady Jeannette Kagame.
"I have been standing for all this time hoping to speak but you couldn't see me. Are you not able to see me because I am not able to see you?" Kanimba asked.
However, Kanimba, who sounded tensely upset, excused herself before Mrs Kagame saying the she was sorry to express her anger in the presence of the First Lady of Rwanda.
"I am sorry to be upset in front of the First Lady but getting angry is human and indeed it has happened, " She said sending the fully packed conference hall into silence and expressions of regret for the mishap.
"Don't try to be sorry because that is what happens, even when we (disabled) talk to donors – they say sorry but the fact is that I stand here to remind you that the disabled have been left out from the Beijing declaration," she said.
The panel session on '25 years after Beijing', of which Kaninba followed for two hours, had serious discussions on how less has been achieved especially in fighting gender discrimination and violence against women and abuse based on culture practices like the customary laws.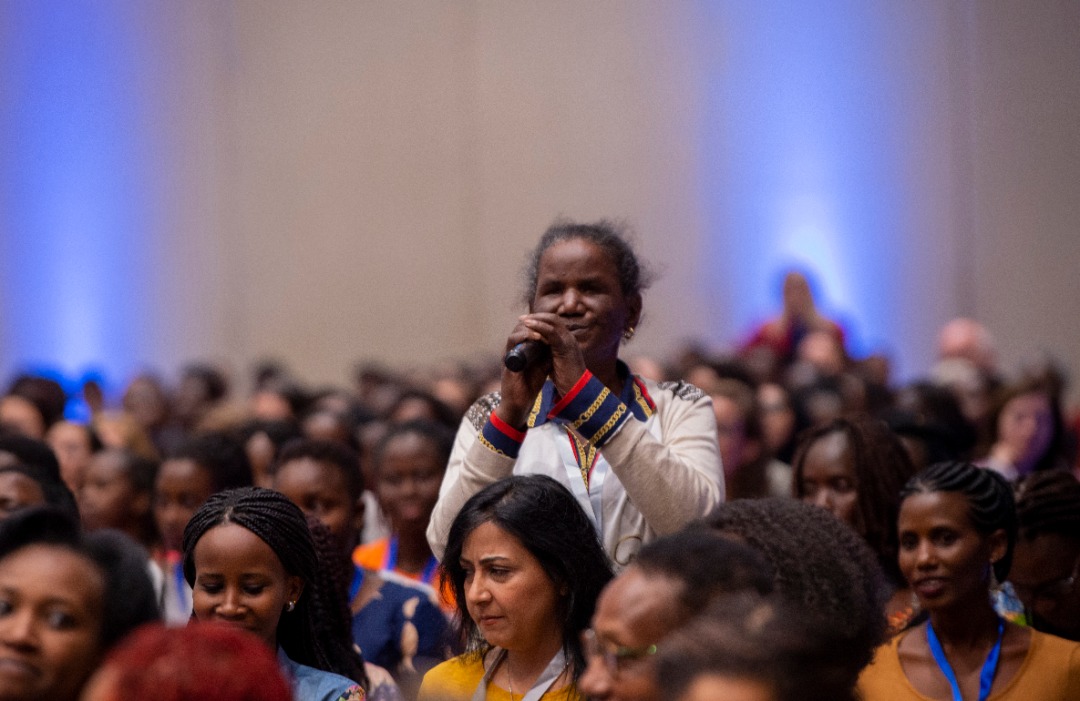 Kanimba stated that not only women have been left out but worse more is disabled women.
"Who is going to speak for us to be included in the Beijing declaration gender mainstreaming, who is going to defend the disabled woman who is impregnated only to add on or make her burdens worse, who is going to make sure there is gender mainstreaming for the blind like us,?" Kanimba decried sending Mrs Kagame and the conference into silence.
After concluding her comments, Kanimba was slowly guided to her seat by her aide but no sooner had she sat than the crowd stood up and appluaded her for the brave remarks.
Though Mrs Kagame did not comment in the session, she had ealier in the opening session eluded on the need to the current trends of gender equity to change towards empowering women to take up leadership role and be agents of change.
This call did not only inspire Kanimba but also the Ethiopian Proffessor Senait Fisseha, the Director of International Programs at the Buffett Foundation who asked that women should make some noise if there has to be change.
"We need angry women, disappointed women and loud women to talk about some of then issues like abortion, which on our community are seen as taboo," Fisseha said.
Such comments fired inspiration for women like Kanimba to cry out loud but participants at the session were disappointed that the session moderators and panel did not respond to Kanimba's cry out for action for the disabled.
"If we really want to make sure no one of left behind, we have to listen to everybod's voice. I think her remarks would have received a minute of response from the conference panelists," said Dr. Stephanie Gregarious, a German Advisor of the GIZ sector project inclusion of persons with Disabilities.
On a positive note, Kanimba was the lady of the day. Despite being visually impaired, other women leaders lauded her outside the conference room for being able to make her voice heard.
She also got a chance to voice iut practical measures and how to mainstream disability in gender equity during the next and final session on "Innovations in Global Health"-where each comment she made came with applauses.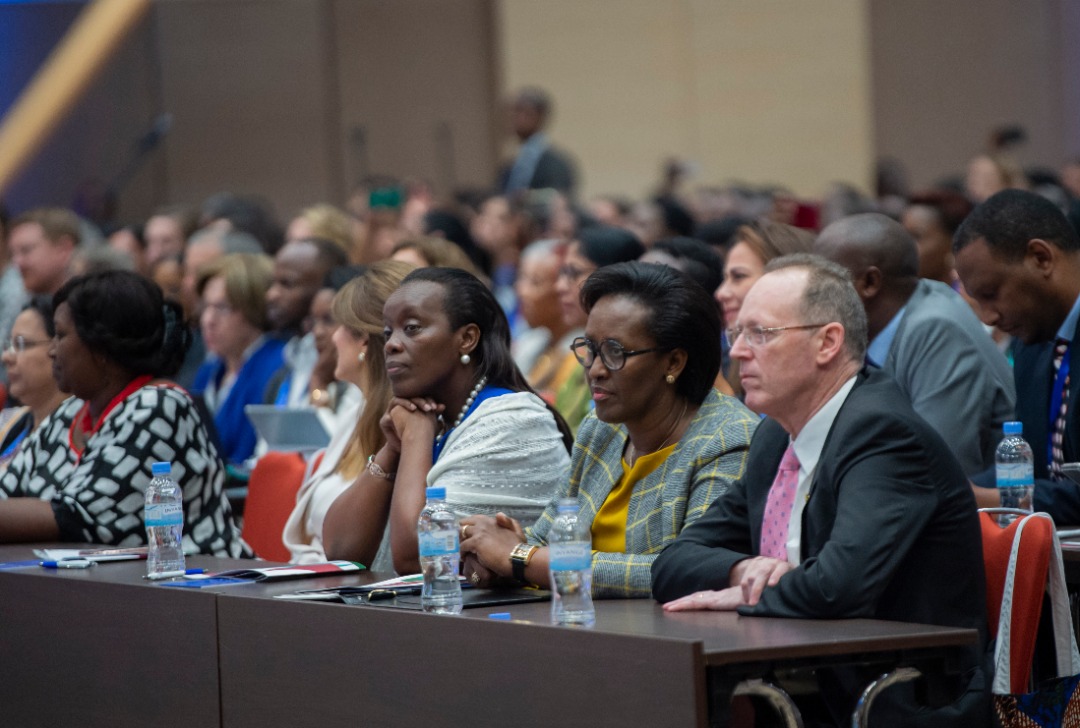 The two day WLGH conference, which was opened by Mrs Kagame in Kigali yesterday, is expected to see women come up with concrete measures of pushing the gender equity agenda beyond movements like MeToo, She4He or He4She especially mainstreaming gender issues with inclusivity.