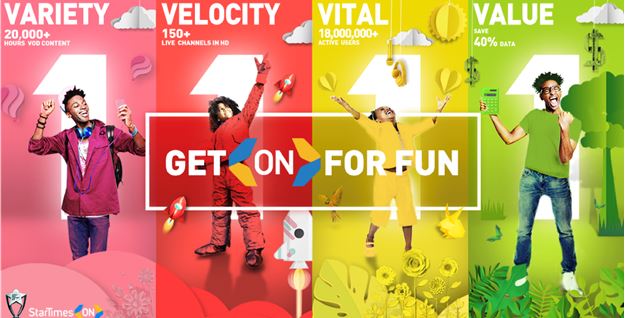 If you asked a friend who has lived in China for a while: "Any specific festivals recently in China?"  He or she probably will tell you something about the "Double Eleven Carnival".  Double Eleven Carnival refers to the online promotion day on 11 November every year, which originates from the online promotion activities held by Taobao Mall (T-mall) on 11 November, 2009. At that time, the number of merchants and promotional efforts were just as usual, but the turnover was far beyond the expectation, so 11 November became a fixed date for T-mall to hold large-scale promotion activities. Double eleven then has become the annual event of China's e-commerce industry, and gradually gets the international e-commerce industry influenced.
The variety, velocity, vitality and value featured in the Double Eleven Carnival does impress the whole world and bring considerable financial interest to the society as the seller can save much cost in operation while the buyer can enjoy goods of quality and quantity at large discount. It is remarkable that on the Double Eleven Carnival in 2018, the daily turnover reached 30.54 billion USD. Obviously, the credit shall go to the development of internet; otherwise the traditional shopping system can never support such a huge volume of trade. The internet does not only affect the business, but also change our daily life when smart phones and functional Apps have been introduced here. As the country witnessed an astonishing increase in the coverage of mobile phone, it is reasonable that audiences require more flexible and feasible ways to expand the possibility to enjoy a variety of content with the device.
As we are also approaching the Christmas Season, questions such as "What is the best choice for entertainment with friends and family?" "How to make the most of your leisure time especially during the travel or when the TV set is not available?" could be a trouble especially when facing a variety of electronic devices, certainly a smart phone will always be a preferred alternative, and to serve the very requirement of watching fascinating content such as live matches and telenovelas, StarTimes ON shall always be the best choice as there already have been over 18 million users having fun with it across Africa since 11 November 2019!
StarTimes ON is a Subscription Video On-Demand service enjoys a rank of top 5 on the Popular Entertainment App List of Google App Store Popular Entertainment App List. In the 'Africa Best Content App' category of the 6th annual Digital Impact Awards Africa 2019 (DIAA), the StarTimes ON App was up against Kwese iflix, DSTV Now, Netflix, and won the accolade.
In 2018, more than 500,000 African users of StarTimes ON watched the World Cup online at the same time. This is the first time that large scale audience to watch such a high level game through mobile phones. Recently, the hit novella in Kenya, The Blood Sisters, has been watched by more than 300,000 people across Africa through the app with an average viewing time of more than 30 minutes per person. It is now well recognized in Kenya that StarTimes ON is the best TV series follow-up platform.
What makes StarTimes ON such a hit?
The victories of StarTimes ON consist of the same four V factors, which are consistent with the special date 11.11 in four 1st ranks!
Variety No.1, there is a variety of content includes top novella dramas, local films, various programs and live sports matches under more than 150 live channels across Africa as well as the on-demand programming storage of more than 20,000 hours. Velocity No.1, the velocity of system operation ensures the users can enjoy 150+ live channels, the large-capacity content storage and high identification of network quality with support of automatic switching between HD/SD modes.
Vital No.1, StarTimes ON now has been applied by over 18 million users and enjoys a rank of top 5 on the Popular Entertainment App List of Google App Store Popular Entertainment App List.
Value No.1, StarTimes ON offers additional value for the users as to save up to 40% data consumption.
"Every second for fun, always second to none." With the contribution of four V factors, StarTimes ON welcome all users to define the "FUN" as it could serve you anywhere at anytime. It is the very one to customize your order just like dining in a restaurant with various content of quality. With StarTimes ON, encountering a traffic jam, you could be the one laughing at the updating content while the others are frowning at the vehicle lines; under an electricity power cut situation, you could be the one to continue enjoying fascinating content on mobile phone while the others sitting in front of a TV waiting. The whole family can have fun with StarTimes ON as mom follows up the on air telenovela, dad keeps watching football matches presented smoothly, while the children entertain and learn from creatively educational programs. No wonder that StarTimes are well recognized as the best partner for Christmas Season.
StarTimes ON as a new independent OTT platform, with bearing the "fun" core in the concept to keep offering services of quality and quantity, presents confidence and strength in operation especially with further developing functions in response to the requirements of audiences. It is naturally that there should be no limits to entertain yourself; StarTimes ON is here for you to join and seek more possibilities of fun.
StarTimes
StarTimes is the leading digital TV operator in Africa, serving 30 million users with a signal covering the whole continent and a massive distribution network of 170+ brand halls and 30,000+ distributors in 37 countries. StarTimes owns a featured content platform, with 480 authorized channels consisting of news, movies, series, sports, entertainment, children's programs, etc. The company's vision is "To ensure that every African family can access, afford, watch and share the beauty of digital TV".