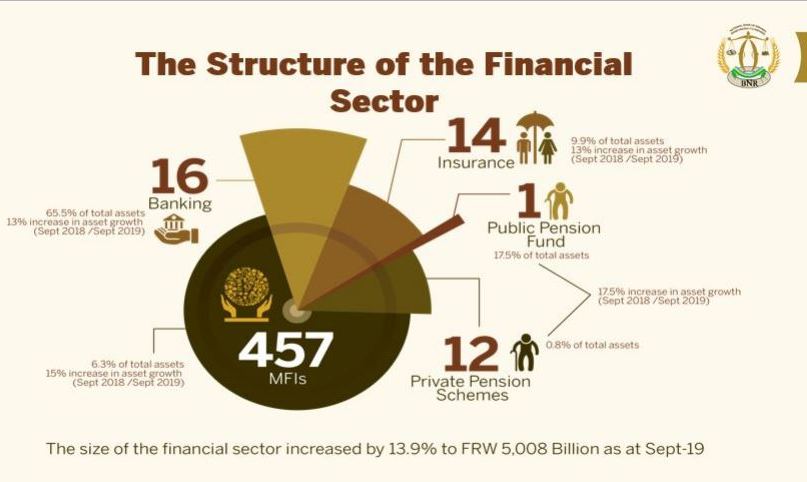 Rwandans and Africans could start accessing big loans without being required to present collateral to financial institutions – thanks to an ongoing project under review by the Chartered Certified Accountants (ACCA) for Africa.
Private investors have suffered a lack of access to big loans to finance projects, after failing to provide the required securities by financial institutions.
This drags them into failure to execute their projects.
African qualified professional accountants are meeting in Rwanda's capital Kigali for their second edition of the Association of Chartered Certified Accountants (ACCA) Africa Members' Convention, and among the burning issues on the table is looking for ways to use technology and determine the eligibility of loan applicants.
"We are working on a blockchain technology where the system can give details of the loan applicant with his projects, financial statement and his mode of payments without necessarily asking him to provide collateral. This will be helpful through the use of this technology," said Dr George Njenga, Dean at Kenya's Strathmore University Business School.
Dr Njenga is a member of the Chartered Certified Accountants (ACCA) for Africa.
A blockchain is a decentralized, distributed, and oftentimes public, digital ledger that is used to record transactions across many computers so that any involved record cannot be altered retroactively, without the alteration of all subsequent blocks.
In Rwanda, financial institutions only deal with the Credit Credit Reference Bureau (CRB) to track customers' financial statements whenever they apply for loans. But collateral has been manually asked by the banks – in a move to save them from biting numbers of non-performing loans, despite a tangible decline in recent months.
According to Central Bank figures, in November this year, no-performing loans (NPLs) in Rwandan banks continued to decline from 7.2% in September 2018, to 5.3% as of September 2019 while NPLs ratios in Microfinance sector dropped from 6.8% to 6.1%.
The nonperforming loan ratio is the ratio of the amount of nonperforming loans in a bank's loan portfolio to the total amount of outstanding loans the bank holds.
Lack of ethics, corruption and low skills affecting accountants
The second edition of ACCA Africa Member Convention which has attracted nearly 1000 participants – mostly certified professional accountants, is also discussing ways to provide more guidance and needed skills to public and private institutions to ensure they employ certified professional accountants.
For the three days in Rwanda's capital Kigali, they will also look into issues of fraud and ethics that characterize accountants in different institutions across the continent – that has severely dragged the continent into losing billions of dollars through illicit financial flows.
According to latest figures from the African Union and the Economic Commission for Africa (ECA), the continent loses $50 billion every year through illicit financial flows – a loss accountants in different institutions are partly responsible for.
"There is fraud, there is corruption. How can professional accountants play a role to address these issues?" Brigitte Nangoyi Muyenga, the finance commissioner for Zambia Revenue Authority, asked during a press conference at Radisson Blu and Convention Centre on Tuesday.
But Muyenga has a solution to avoid this vice.
"We have accountants and managers brought from somewhere, placed in an institution and you have to dance to their tune. Until we start recognizing who is supposed to be placed where then Africa we shall become a developed continent because we have all the resources,"
"This is what we are trying to do and see what we should be doing as we discuss those issues," she added.
On the issue of illicit financial flows, accountants believe that Africa still suffers the issue of transfer pricing manipulation where foreign companies inflate prices on several products they purchase abroad.
Lack of enough qualified accountants
Jamil Ampomah, director of ACCA Sub-Saharan Africa said that looking at the number of certified professional accounts across the continent, there is still a long way to go.
He said that on Nigeria, Kenya and South Africa control the majority of professional accountants that work in Africa – a trend he said calls for urgent need to invest in accounting education.
For Rwanda's case, statistics indicate that the lack of accountants is still a wide-ratio gap.
For instance, for every 30,250 citizens, there is only one accountant, while in countries like Mauritius, the ratio is 525 citizens to one, and South Africa 1725 citizens to one accountant.