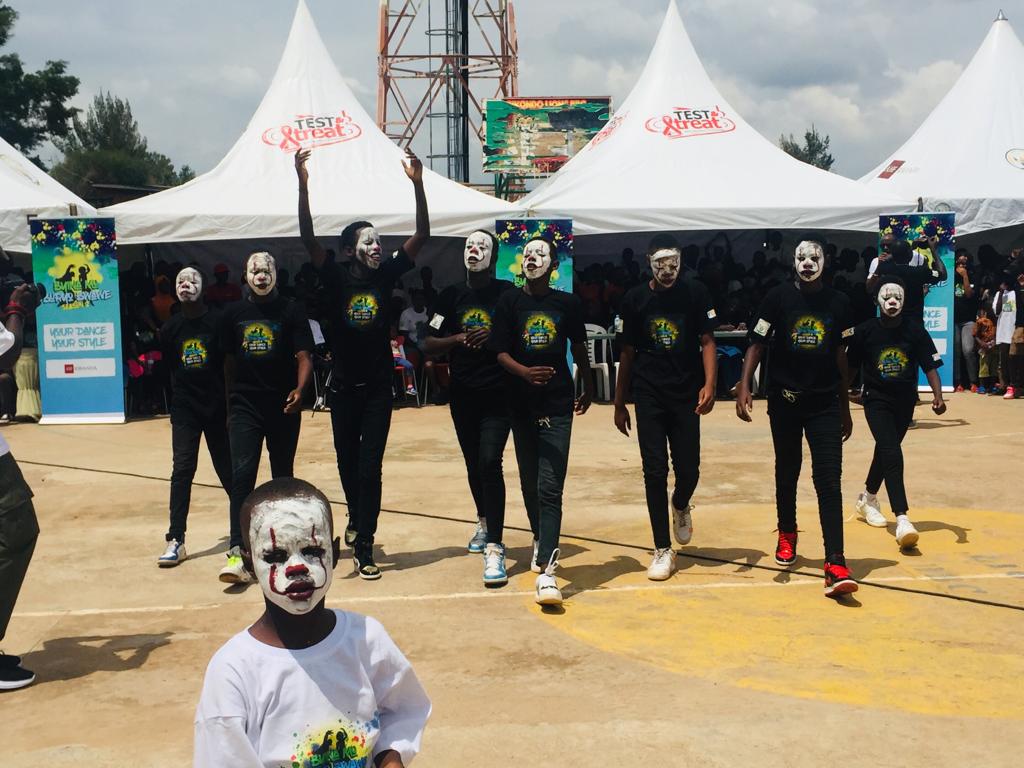 AIDS Healthcare Foundation (AHF) will next year distribute more than three million condoms at condom kiosks across Rwanda  in a bid to prevent more new infections especially among the youth.
The announcement comes ahead of Africa's largest conference on HIV/Aids – International Conference on Aids and Sexually Transmitted Infections in Africa (ICASA) expected to be held in Kigali from December 2-7, 2019.
Every year, more than 20 million condoms are distributed in Rwanda from government and different health organizations and AHF has been distributing close to 3million of these per year.
"This year, we exceeded our target of three million and we have decided increase on the number of condoms especially the female condoms which we currently lack in the country," said Dr. Brenda Kateera, AHF Rwanda Country Program Manager.
AHF the rate of males who come for condoms stands at 80% compared to 20% female.
The exceeded condom consumption was also pushed up during the July Rwanda International Trade Fair where mostly youth, for 14 days of the expo, had a share of over 20,000 condoms distributed every day out a stock of 600,000 boxes of condoms.
To strengthen prevention of HIV/AIDS, AHF has so far opened 5 free-condom distribution kiosks in high populated areas of Kigali city outskirts such as: Nyamirabo, Remera-Migina, Gikondo and Nyabugogo, among others in the countryside.
Normally condoms are sold at Rwf100-200 and Rwf300 respectively, in the local pharmacies and other private business points like pubs and hotels.
Though these condoms are part of the prevention efforts, global statistics indicate that new HIV infections are still high- 80, 000 per day, with the majority among the youths.
The Rwanda Population HIV Impact Assessment (RPHIA) survey from 2018-2019, released in September, shows HIV prevalence among adults, aged 15-64 years, was 3.0% indicating that approximately 210,200 adults in Rwanda were living with HIV/Aids
The survey also showed that HIV prevalence was higher in women (3.7%) than men (2.2%).
The research also showed that youth are three times prone to contracting HIV compared to boys and 53% of the girls below 18 years had had unprotected sex resulting to teen pregnancies.
"This is a big figure and we need to educate the youth so that they can manage their lives and prepare for their future," Dr. Kateera said.
Egide Niyotwagire, the AHF Youth representative who will participate at ICASA said that the message of prevention and youth-led strategies must be made clear to the youth in order to have a positive impact in the fight against HIV.
At the event was, Richard Ndayisenga, 25, is one of the youth who think they have a way of making the message clear, through beaded art and crafts business (Be Smart Rwanda ltd) he started two years ago.
With a capital of Rwf150, 000 he sells home decorations with HIV prevention messages at youth events and makes at least Rwf100, 000 per month.
"The objective is to show the HIV exists but also make money from my talent which keeps me busy and also contribute to the fight against the scourge," Ndayisenga said.
In order to send a similar message and bring prevalence figures down, AHF this Friday organized season 2 Youth Dance competition dubbed Your Dance Your Style.
The competition is a mindset changing annual holiday event dubbed 'Bonjour Vaccance' in which different messages on dangers of HIV Aids, Abstinence and Prevention during school vacations were communicated at the Rwanda Guides Association youth center in Gikondo grounds.
"Style up is a slogan we are using to tell them to be confident on decisions they make in life and understand that life is precious to thus need to protect it," Dr. Kateera told the press.
To crown youth efforts in communicating HIV prevention through dance, AHF awarded cash prized and certificates to the best three of five youth dance teams selected from different talented communities across Kigali.
African mirror dance scooped the top position winning Rwf250, 000 followed by Incredible Miracle Dance (IMD) in 2nd place with Rwf150, 000 and Urban Dance Club Rafiki came in the third place pocketing Rwf100, 000
The competition also was a pace setter for youth in Rwanda who will participate at the ICASA meeting in Kigali in which youth voices against HIV/Aids will take center stage.