Bank of Kigali, under its Urumuri initiative awarded another batch of interest-free loans worth Frw 25million to outstanding women-led business in Rwanda.
The BK Urumuri Initiative, launched in partnership with Inkomoko in 2017, is part of the Bank of Kigali's corporate social responsibility intended to empower young, growth-oriented entrepreneurs in Rwanda to create jobs.
Inkomoko is a business accelerator program that supports entrepreneurs in Rwanda with advice on how to grow their businesses and create jobs.
This year marked the fourth edition of BK Urumuri Initiative and the first all- women business entrepreneurship competition launched on March 18th 2020, to identify the most outstanding women entrepreneurs.
The five overall winning women-led businesses were announced this Tuesday, each winning Rwf5million which will help their investments to grow, create jobs and scale up across Rwanda.  
The winners of the annual competition were selected among 25 outstanding women entrepreneurs who also had gone through a rigorous application and pitch process that attracted 150 applicants. 
The winners include: Work Roselyne Ltd, Jotete Investment Ltd, Nova Leather Ltd, Exalto Engineering and Supply Solutions Ltd and Weya Creations Ltd. 
These were selected among women entrepreneurs in Rwanda's fast-growing sectors such as: Light Manufacturing, Agribusiness, Fashion, Hospitality/ Tourism, Professional services, Healthcare, Handicrafts, Media & Advertising, Construction, Publishing, and Software development.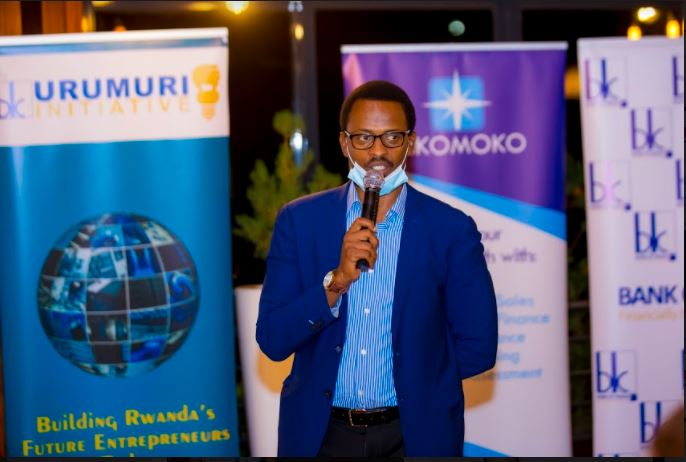 Emmanuel Nkusi Batanange, Bank of Kigali's Head of  Corporate Affairs and Company Secretary, who represented the bank's CEO said that though the primary core business of the bank is to make money, its mission has been to financially transform lives of Rwandans with a special focus, this year, on women. 
Batanange said that the bank has no doubts in investing in women because, even with interest loans, BK's overall assessments show that women are keen in financial discipline and always pay back on time and diligently. 
BK and Inkomoko Accelerator officials said that most of the small businesses were among the affected under this Covid-19 pandemic but despite this crisis, women were motivated to attain their full potential to stay relevant in business.
According to Julienne Oyler, the CEO of Inkomoko, it was necessary to help such businesses to enable the country recover from Covid-19 effects, thus building trust among business owners in order to use all possible means (online and social media) to train and coach the entrepreneurs.
Oyler said that their initiation survey assessment showed that women are more innovative and driving the service sector, thus the choice to invest in them though not as an exclusion of men at all. 
"Anything is possible once you have seen hope. Now that we have seen hope and everything with us is possible, the winners should be willing to take risks and inspire more women to become industry leaders," Oyler said. 
She noted that next year, the initiative will be rolled out based on the status and economic needs that will be manifested. She however reinstated the need to grow the entrepreneur sector in the country through empowering small businesses.
Aurore Kayitesire, the Managing Director of Weya Creations Ltd- a fashion design business who pitched an idea on making underwear fashions said that joining the competition helped her to rethink her business, which she started without a market research on consumer needs.
"In the beginning I invested a lot of money in advertising casual wear fashions but I came to learn that better sales are made from understanding the market, research of which I showed in my pitch to be able to win," Kayitesire said.
Kayitesire added that she will invest the Rwf5million in training and purchase of equipment so as to create more jobs for tailors and increase production on the local market which currently has no competitors.
Samuel Kamugisha, a Senior Official from the Ministry of Trade and Industry said that they will soon launch a new trade policy that will enhance such entrepreneurship but also encouraged BK Urumuri winners to learn from each business experience.