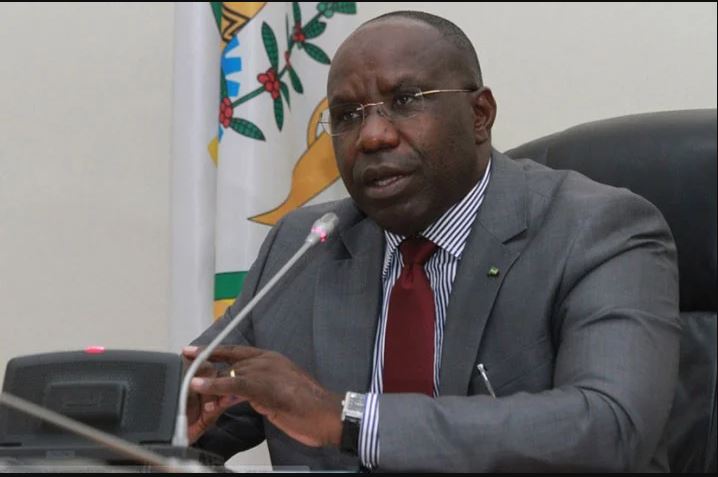 The Nyarugenge Primary Court has sentenced former Prime Minister, Dr. Pierre Damien Habumuremyi to three years in jail over a case in which he was charged with financial crimes.
Habumuremyi is the owner and chairman of the board of directors of Rwanda Christian University. Following a lawsuit filed by the persons from whom he borrowed the money, he has since July 2020 been held behind bars battling a court case in which he was accused of offering bouncing cheques and breach of trust in not paying back loaned money.
He was co-accused with Charles Sebushyana- also the Director of Finance and Administration (DAF) of the Christian University of Rwanda.
Habumuremyi was found guilty of offering bouncing cheques from the University but was not found guilty of a breach of trust with the court saying that the prosecution did not offer convincing evidence on it.
In the previous hearing, the prosecution had sought an eight-year sentence and a compensation fine of over Rwf890million for the former Prime Minister, and a four-year sentence and a compensation fine of Rwf87.5million against his co-accused Charles Serushyana.
The co-accused was found not guilty.
In earlier court hearings, both suspects pleaded not guilty to the charges and asked to be released on the basis that the cheques were offered as guarantees and not to be withdrawn as payments.
On November 6, 2020 Court heard again from Prosecution that one of the university suppliers (Jean Bosco Ngabonziza) was not paid (in a Rwf7.5million tender) after supplying computers as agreed in the contract and he had to borrow more money to cover his financials, thus incurring more costs and losses.
The accused, through their lawyers, argued that the cheques were signed on a personal basis and there were efforts to reconcile the unpaid funds, however, the prosecution sustained its stand that the duo acted as officials of the university.
Legally, Pierre Damien Habumuremyi and his lawyers have a chance to appeal this court ruling in the next five working days, and a legal window to push on their arguments in another competent court, most probably an intermediate court.