The cabinet meeting has allowed the gyms and swimming pools to resume operations upon assessment of compliance with COVID-19 preventive measures.
Chaired by President Paul Kagame at Village Urugwiro this November 27, the cabinet also decided that live performance and cultural shows will resume gradually upon fulfillment of COVID-19 preventive measures.
The cabinet directed that concerned institutions will provide detailed guidelines before all these sectors that have been awaited can be allowed to operate, nine months after the suspension to prevent the spread of COVID-19.
The cabinet maintained all other measures meant to prevent COVID-19 and insisted that the curfew will continue to start from 10 PM through 4AM.
"Citizens are reminded of the critical importance of complying with COVID-19 preventive measures including physical distancing, wearing face masks, and hand hygiene," part of the communique of cabinet resolutions signed by Prime Minister Edouard Ngirente reads.
Allowing gyms, swimming pools is a relief for people who operate those businesses while live performances and cultural shows resumption means quite a lot in the life of artists, some of whom started calling for help the very first month after the lockdown because their source of income was halted and they had no alternative.
These measures will be reviewed after 15 days upon a health assessment. They were taken at a time when the country is experiencing a new wave of COVID-19. On November 26, the Ministry of Health confirmed 72 new COVID-19 cases.
Of them, 30 cases were detected inside Rwamagana prison and 19 inside Kigeme refugee camp.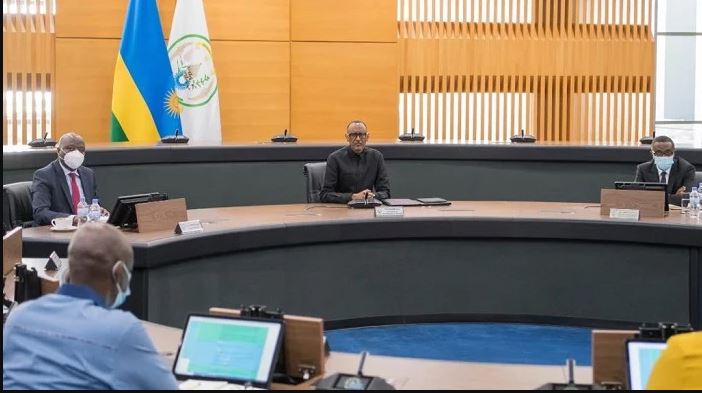 From March 14 when the first case was confirmed to date, the country has registered 5,872 COVID-19 cases, 5,397 recoveries, and 47 deaths.
There are still 428 COVID-19 active cases in Rwanda.
In other measures, the cabinet approved draft laws on grants and loan agreements and several concession agreements. The concessions are in the area of bamboo forests and tea plantations among others.
The cabinet approved a draft law governing collective schemes in Rwanda and a presidential order establishing the national land use and development master plan.
Also approved is the revised downstream petroleum policy.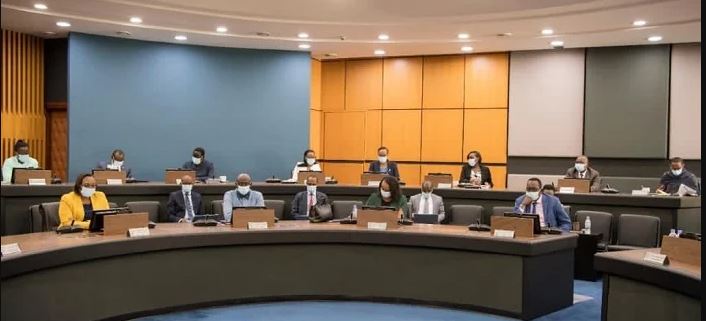 In a few appointments that were made, Amos Kamugabirwe was appointed as Chief Financial Officer at the National Cyber Security  Authority.
In the same institution, Toussaint Lionel Maniriho was appointed as Chief Finance and Administration Officer while Ghislaine Kayigi was appointed as Chief Cybersecurity Standards Officer.