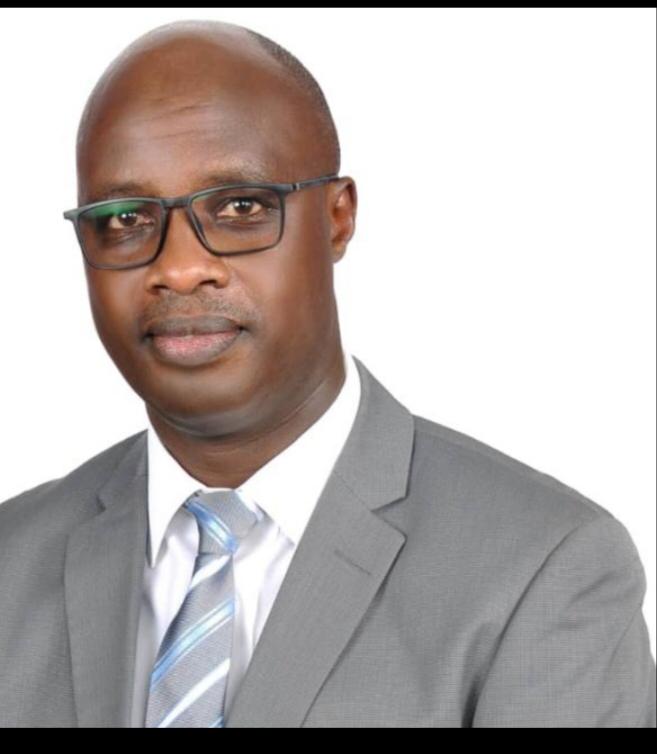 Rwanda has lost an important person in the area of pharmacy who contributed quite a lot in the country's education and research, Pierre Claver Kayumba over a yet to be officially confirmed disease, but believed to be cardiac arrest.
Associate Prof. Kayumba, until his death was, among others, a Senior Lecturer and Researcher at the College of Medicine and Health Sciences at University of Rwanda and chairman of Board at Rwanda Medical Supply Ltd.
He was among three professionals with the title of Professor in Pharmacy in Rwanda.
News of his death were shared this afternoon by colleagues, former students, pharmacists and friends who know him as a well-balanced man both socially and professionally and quite a hard working person.
"Hello! We are yet to confirm what caused his death. He was a lecturer at UR [University of Rwanda] and an expert in Pharmaceuticals," Eric Mugisha, a colleague to late Kayumba told KT Press this evening.
"We received the news of his passing on with shock. We knew about it while in the meeting this evening, but it's shocking; on Saturday, we had a wedding of a colleague, but he sent the gift because the department had delegated two people due to COVID-19 preventive measures," said Dr. Marie Francoise Mukanyangezi Head of Department of Pharmacy and former student to late Prof. Kayumba.
Late Prof. Kayumba was a PhD holder in Pharmaceutical Sciences from Ghent University in Belgium.
He led the Rwanda Biomedical Center (RBC) as Founder Director General and Deputy Director-General in charge of Medical Procurement and Production Department.
Leading RBC he was mandated to consolidate former 11 institutions emphasizing on an increase of efficiencies through synergy and cost-saving, promoting quality, affordable and sustainable health care services to the population.
He worked hard to ensure self –sustainability of the institution through identification of business opportunities and networks for Public-Private Partnership (PPP) in different areas including production of essential drugs, ensure the availability of good quality and affordable drugs, blood products, laboratory reagents, and medical equipment.
Being a researcher at University of Rwanda (UR) from 2001, Dr. Kayumba occupied various administrative post in the Faculty of Medicine, including among others that of Head of Pharmaceutics and Food Analysis Unit, Vice-Dean for Post-Graduate Studies and he was the Chair of Research Committee and the Vice-Chair of Ethics Committee.
As resource person, he has been providing high-level technical assistance to the Ministry of Health in formulating various Pharmaceutical Policies.
Dr Pierre Claver KAYUMBA's contribution has been mainly focused on the availability of appropriate pediatric drug formulations for HIV/AIDS, TB, malaria and other infectious diseases; Quality assurance and control of medicines on the market; and Good Manufacturing Practice and Inspection of manufacturing sites.
Over the last 5 years, he has published and co-published 13 research works, 6 Posters, abstracts and podium presentations.
Until September this year, Kayumba was the Training Development Manager for East African Community Center of Excellence for Immunisation and Health Supply Chain Management.
However, quite a lot was still expected from he who shaped the Pharmacy education at the University of Rwanda.
"He was one of the three professors that we had in pharmacy in the country. He greatly contributed to the development of the Pharmacy profession; he contributed greatly to rules and regulations in this domain of pharmacy and he had plenty of peding projects," said Dr. Mukanyangenzi.
"We know him as a humble man; we were looking forward to his contribution. It's a big loss to the country," said Dr. Mukanyangenzi.
"It is hard to get over the devastating loss of our Prof. @PCKayumba . He was one of the most experienced academics/researchers in our family. We pray God to strengthen his entire family in the grieving process. #RIP Prof. Your legacy will live on forever!" writes the University of Rwanda on twitter. 
Among many people who will receive the passing of Prof. Kayumba with shock is a Rwandan student who is doing his PhD in Ethiopia. On Thursday, Prof. Kayumba followed his project proposal as a lead supervisor.
"Sad & sudden news: Prof. Kayumba P. Claver  of @Uni_Rwanda & Chairperson of the Board of Dirctors Rwanda Medical Supply Ltd has just passed away. Will always remember his humility, resilience & patriotism. I will never forget his active role in creating @AERGFAMILY back in 1996," writes Dr. Vincent Ntaganira.