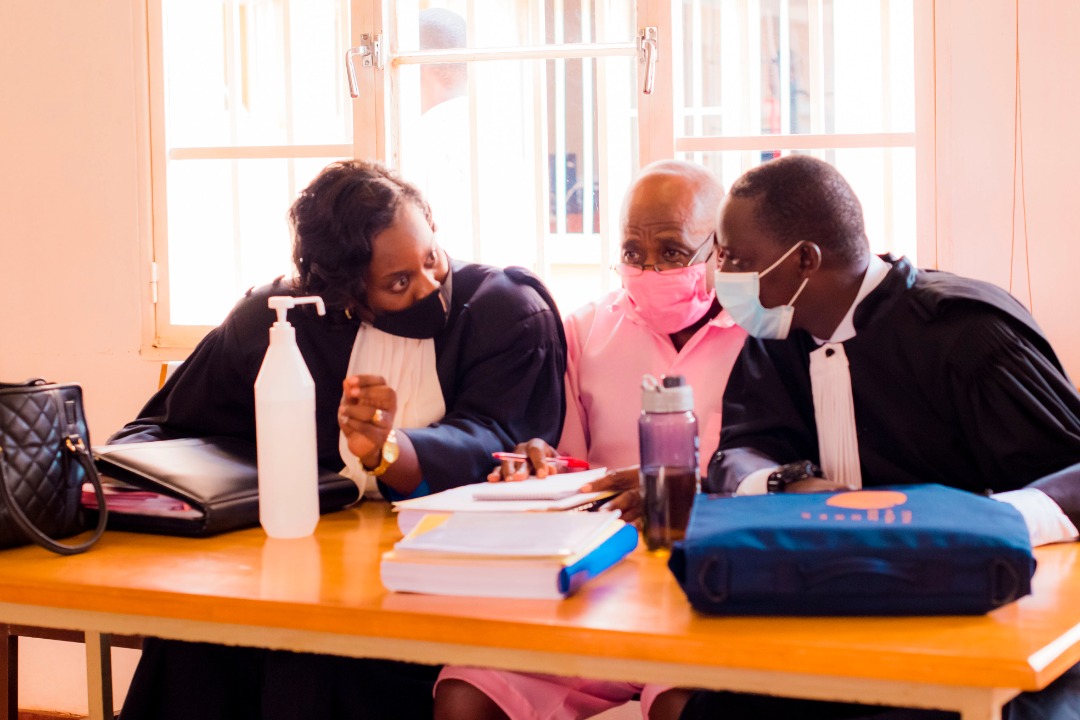 Rusesabagina and his former laywers David Rugaza and Emeline Nyembo-file photo
The Hotel Rwanda 'hero' Paul Rusesabagina has requested to have a new lawyer whom he "can afford to pay".
On Friday, Rusesabagina appeared via video conference means in Nyarugenge Intermediate Court to appeal the 30-day remand that he was given by Kicukiro Primary Court on October 23 after the prosecution requested more time for investigation.
His defence team made of lawyers David Rugaza and Emelyne Nyembo was not present.
Rusesabagina told the court that he could not stand the trial since he did not have lawyers and requested to have the hearing postponed.
The court asked the prosecution to say their take about it, and the prosecution referred to legal principles while saying that the defendant has the right to be represented, but asked that a new lawyer be found for the trial to proceed in fair time.
In a separate interview, Julien Kavaruganda, the President of Rwanda Bar Association told KT Press, that  Rusesabagina who was given two lawyers free of charge "requested to have a new lawyer whom he said he can afford to pay. In this regard, he chose lawyer Gatera Gashabana."
Kavaruganda further said; " this means that the ones we had offered him were no longer useful in this case. Normally our BAR lawyers are appointed to represent clients who cannot afford a lawyer or need assistance but since he (Rusesabagina) has the ability to pay his lawyers, he can choose among the other BAR lawyers we offered or anyone else."
Kavaruganda also clarified that lawyer Gatera Gashabana "did not refuse to appear in court today; he is not in the country but he will be available for his client."
He further said that any time, Rusesabagina can still inform the Bar if he needs a different lawyer.
Rusesabagina, the founder of the Rwandan Movement for Democratic Change (MRCD), whose armed wing, National Liberation Forces (NLF), is accused of waging war on the Rwandan government, faces 13 terror-related charges. 
The Prosecution said that FLN, the armed wing of MRCD coalition led by Rusesabagina, committed terror-related crimes on Rwandan soil between 2018 and 2019, killing at least 9 people, injuring many and kidnapping dozens more, including children. 
While the crimes were being committed in the districts of Nyaruguru, Nyamagabe, Rusizi and Nyamasheke, Rusesabagina, through different media outlets, took the responsibility of the attacks and officially declared war against the Rwandan government. 
In earlier pre-trial hearings, Rusesabagina pleaded guilty on some of the allegations but said, he would defend himself on a case by case.
His case is set to be merged with that of Callixte Nsabimana and Herman Nsengimana, both former spokespersons of FLN and 16 others, currently undergoing trial in the country.