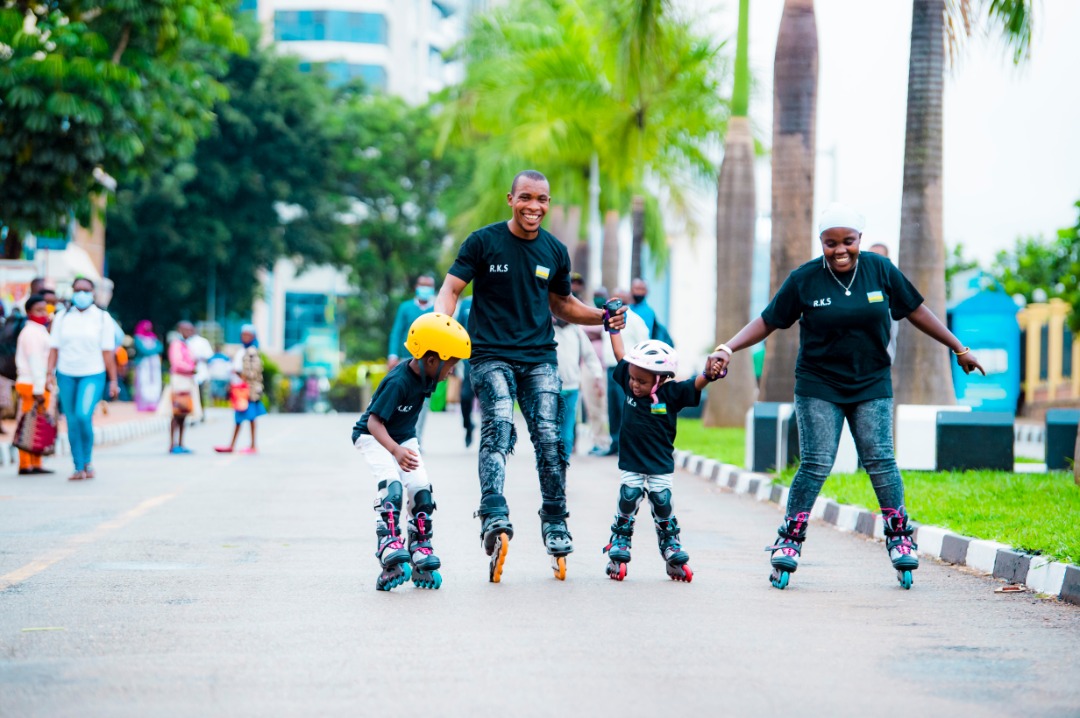 26 years ago, Abdul Karim Habyarimana 35, saw skating on television and picked an interest; he loved it but, did not know where to start from, much as in his native land-Burundi, the sport was little known.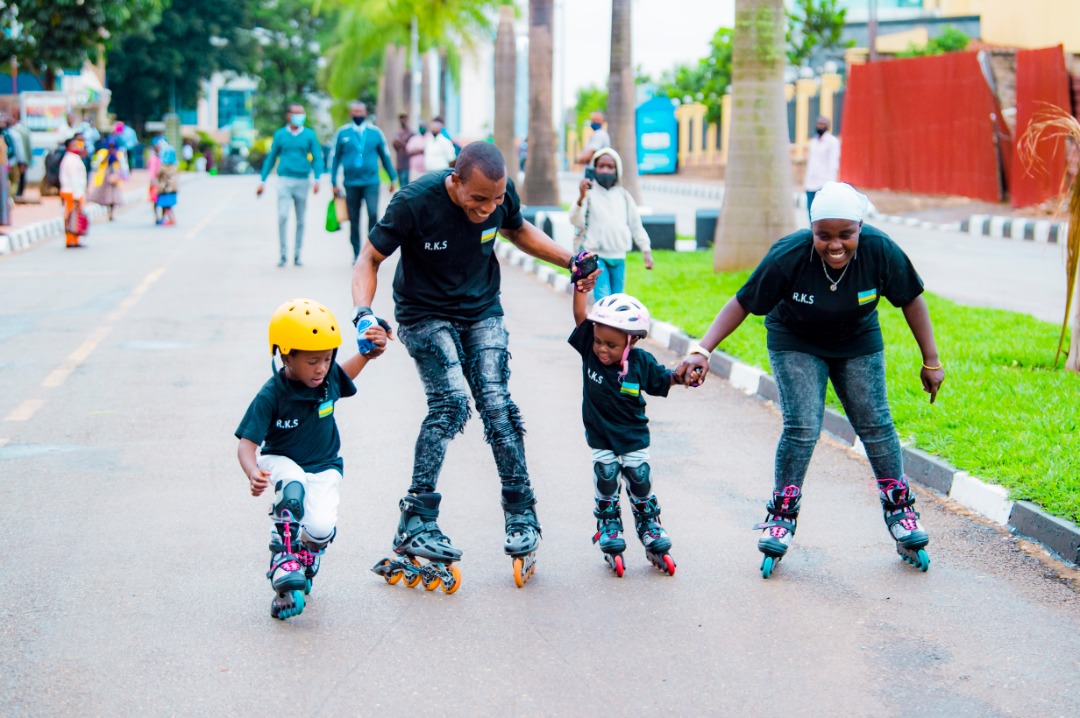 The following morning, Habyarimana, now the father of two, switched on the same television channel and decided to educate himself.
Currently, Habyarimana is the coach of the sport he dreamt of at 9 and is "very happy to have my dream come true."
Interestingly, his wife and two children have already made skating their favorite game.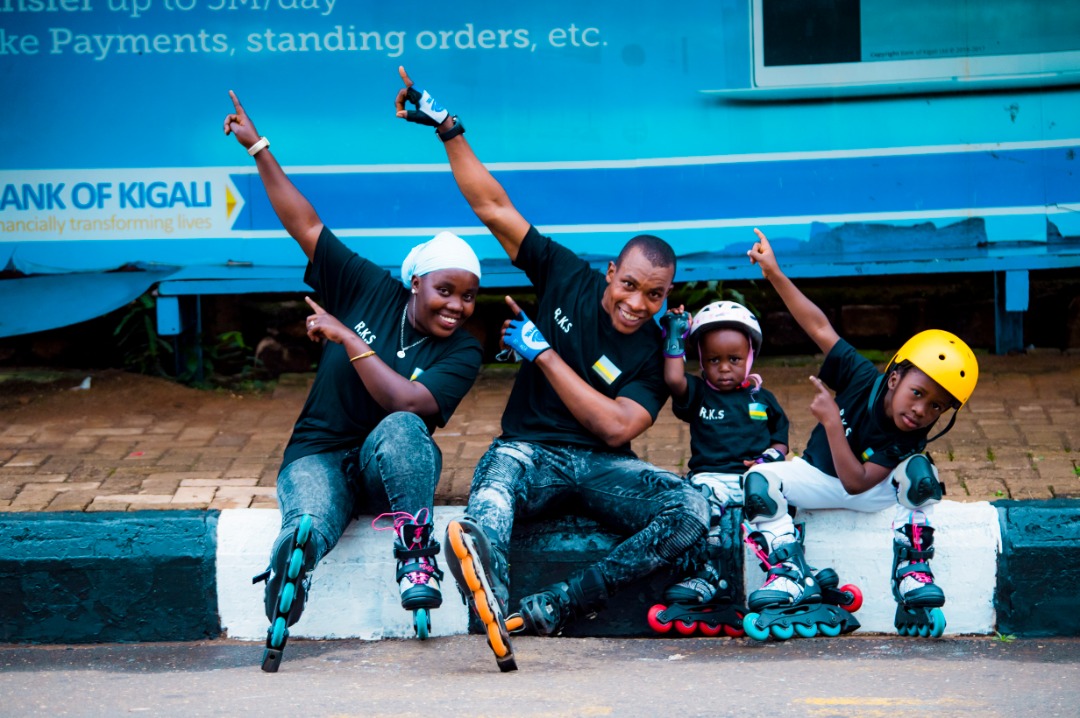 "I started with the skateboard. It was not easy in my time. I didn't have a coach, I never had one; television was my instructor. It was a hustle but I am happy to have managed to make it," Habyarimana says during a demonstration he offered to KT Press at Kigali Car Free Zone this week, accompanied by family.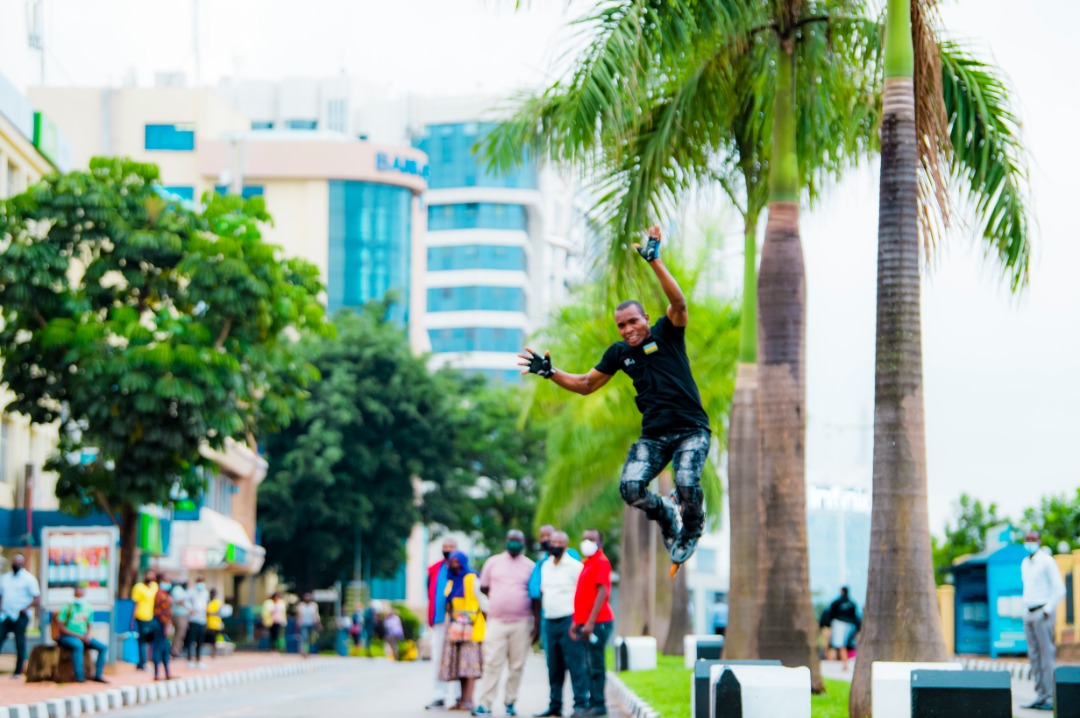 Habyarimana, has now formed a club, and has also become an instructor, with now 200 child trainees and 80 adult trainees who meet at Amahoro and Kigali Regional Stadium for exercises.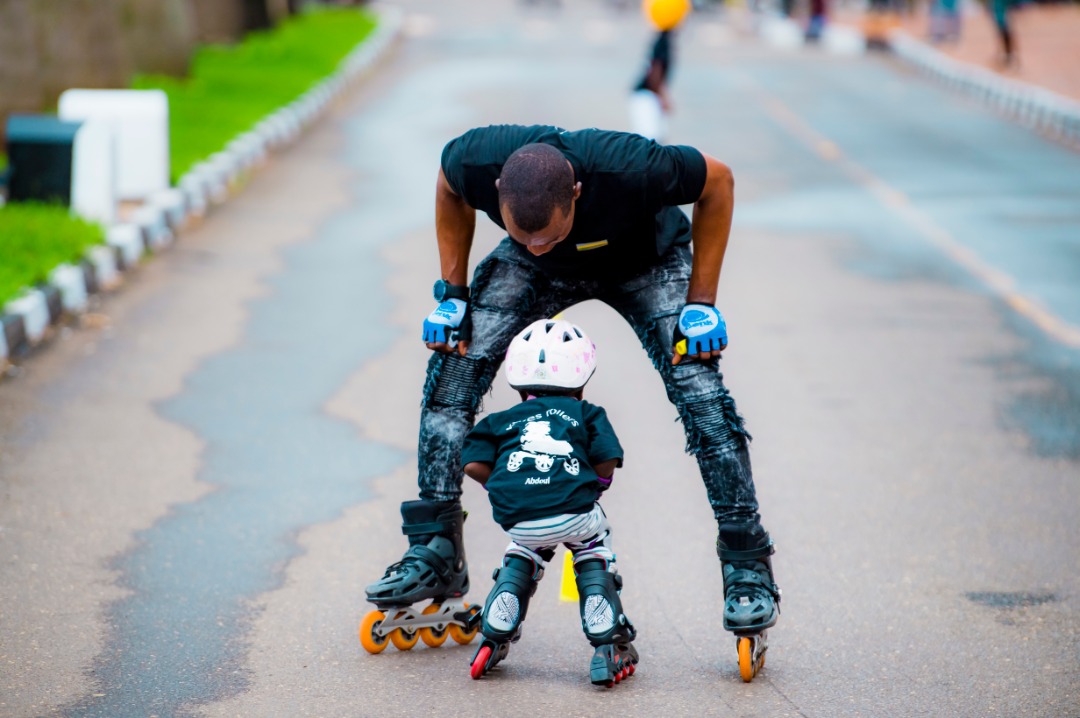 "I am still receiving candidates. This sport is important for health; very good for the back and the feet," he said before challenging those that think that he is driven by drugs.
"The sport requires one to be healthy. You cannot afford to use the roller skate while under the influence of drugs or beer, impossible."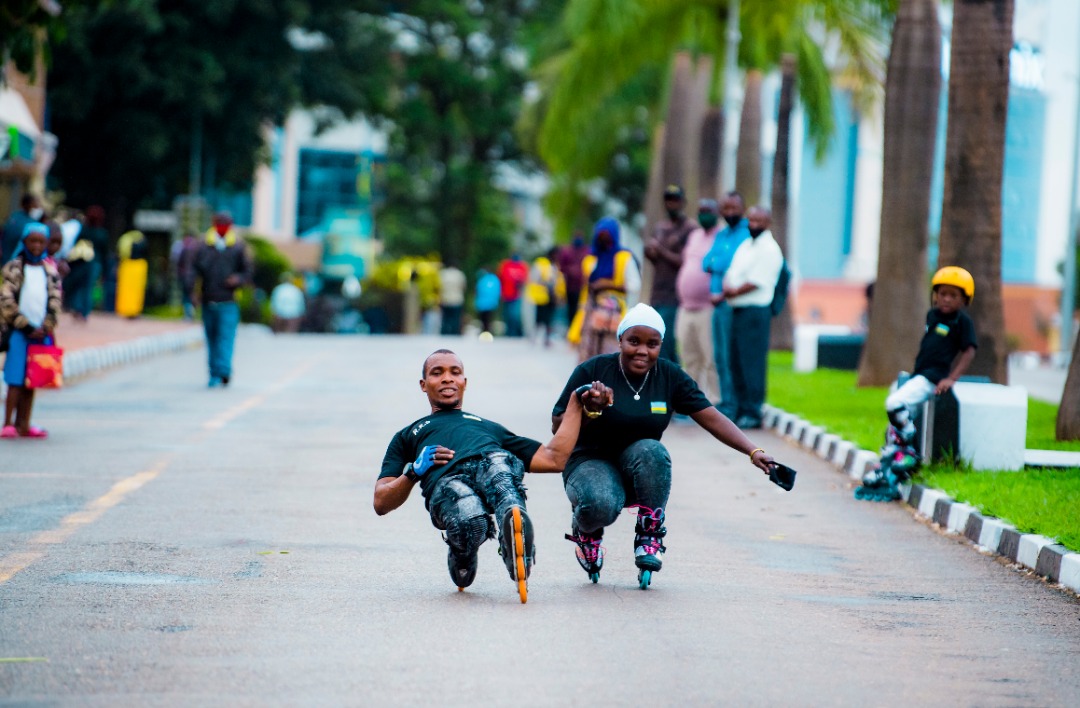 Since February 4, 2018, Habyarimana is no longer doing this sport alone. His wife with whom they have 2 children aged 6 and 2 respectively has joined him.
Both children have also joined.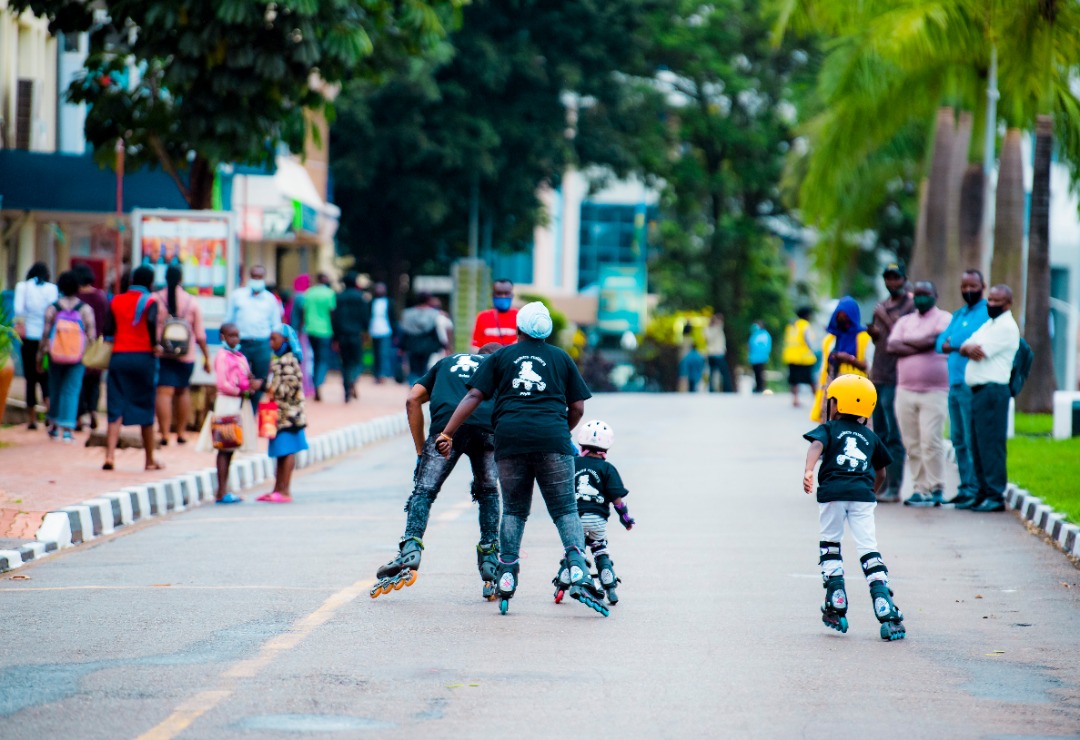 "My wife has become a coach too. When I am on duty in Gasabo, I leave her at Kigali Regional Stadium to continue with the Nyarugenge team. We are doing well," he said.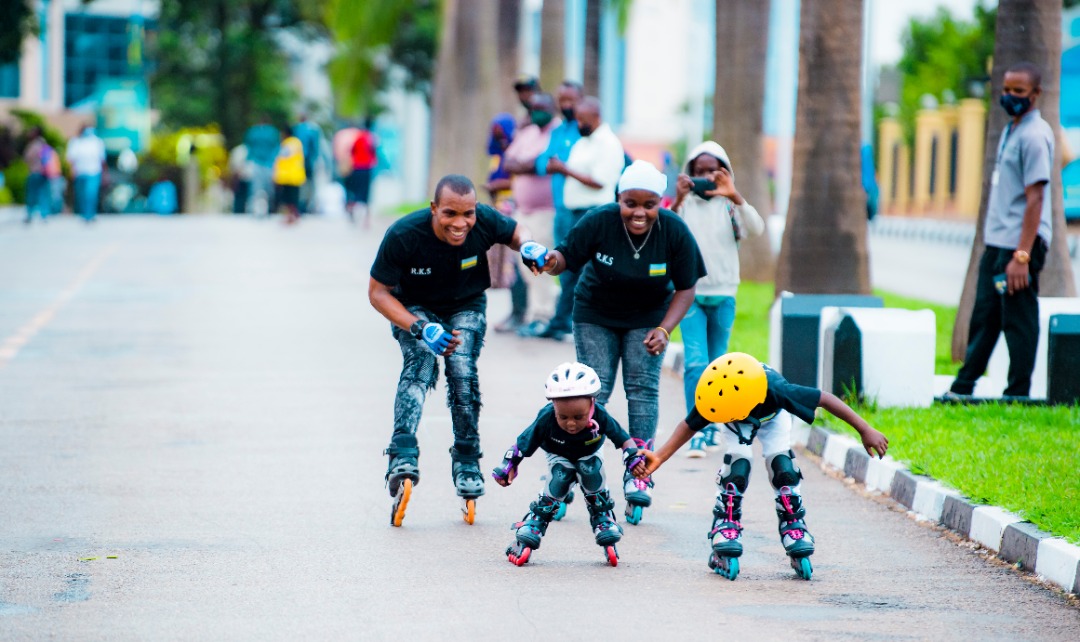 Among the best memories of Habyrimana include his wedding where skating prevailed.
"Journalists from France 24 made it to my wedding and were very excited; they shoot a beautiful video which has turned popular with 12 million views now," he said.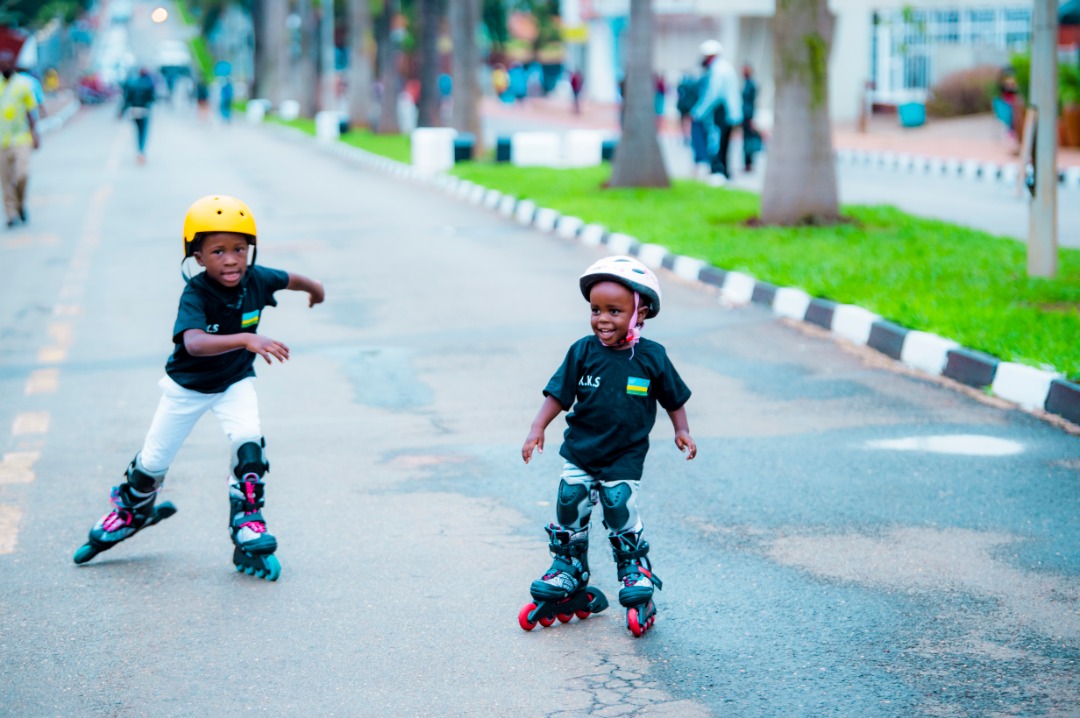 Another memory is the support he says he received from the Head of State President Paul Kagame whom he calls "my sole sponsor."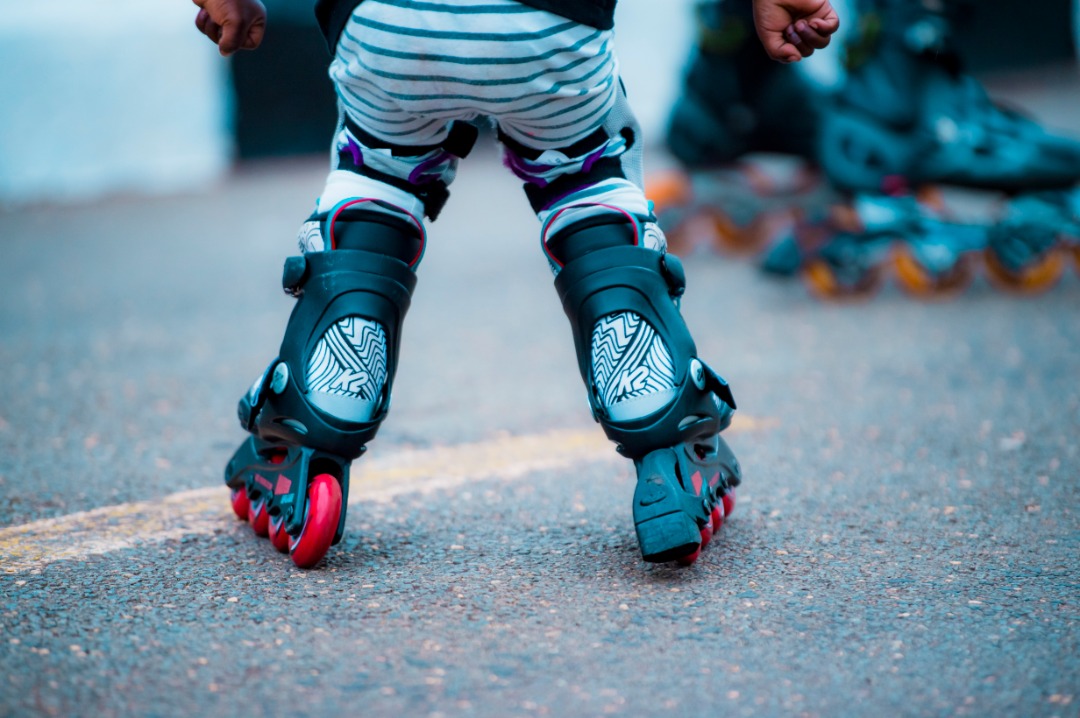 "That time I was desperate, wondering how I could find skate-shoes when I received a call from the Minister of Sports. They submitted me 80 pairs of skate shoes from the Head of State. Long-life our president," Habyarimana said reiterating his call to people to join skating.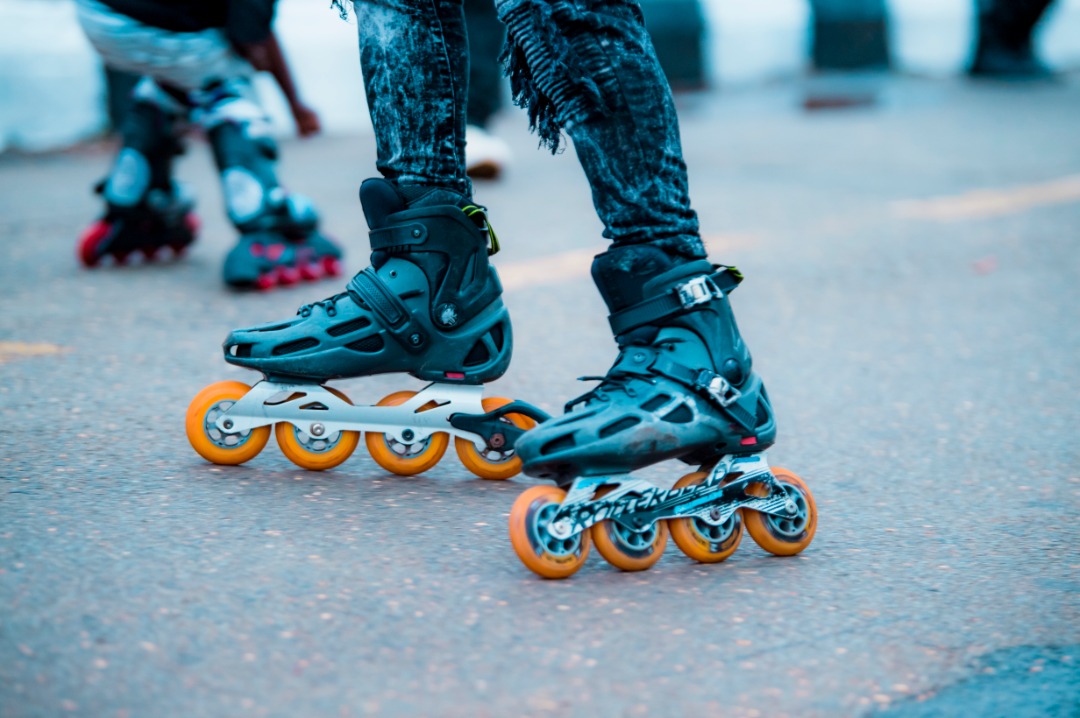 Habyarimana believes that more sponsorship would take skating to the next level and turn it a popular sport in Rwanda.