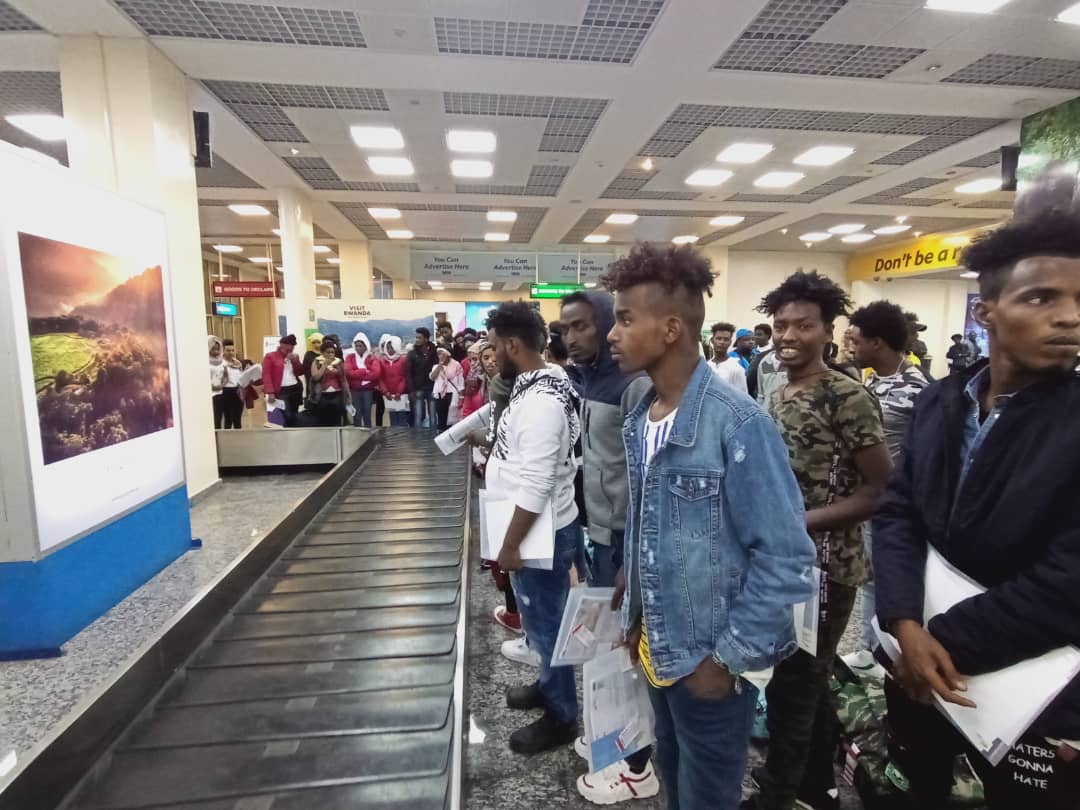 The fifth batch of 130 refugees and asylum seekers evacuated from Libya is expected to arrive at Kigali International airport this evening.
Upon arrival,  they will be taken to the designated transit hotels and tested for the Covid-19 before being transported to the Gashora transit center located in Bugesera district, Eastern province.
This batch follows the fourth batch that contained 79 people that arrived in Rwanda on 19th November 2020.
Gashora transit center hosts 180 refugees and asylum seekers out of 385 who had arrived in Rwanda in four phases from Libya where they were rescued, following human rights violations.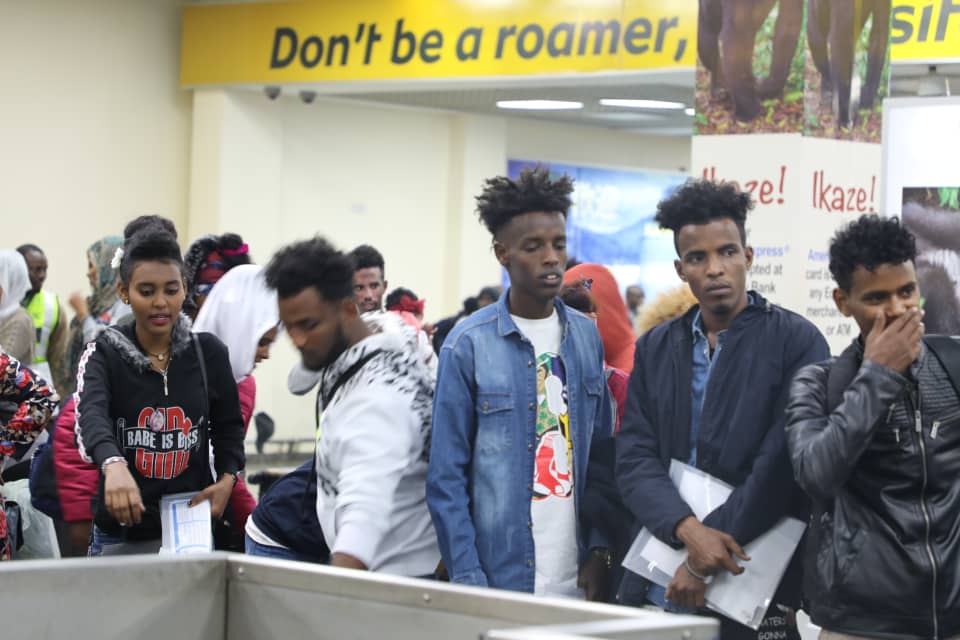 Out of the 385 refugees, 131 were relocated in Sweden, 23 to Canada, 46 in Norway, while 5 others were received by France. 
Gashora settlement has the capacity to host 500 refugees and asylum seekers. Rwanda offered to take up to 30,000 refugees and asylum seekers.