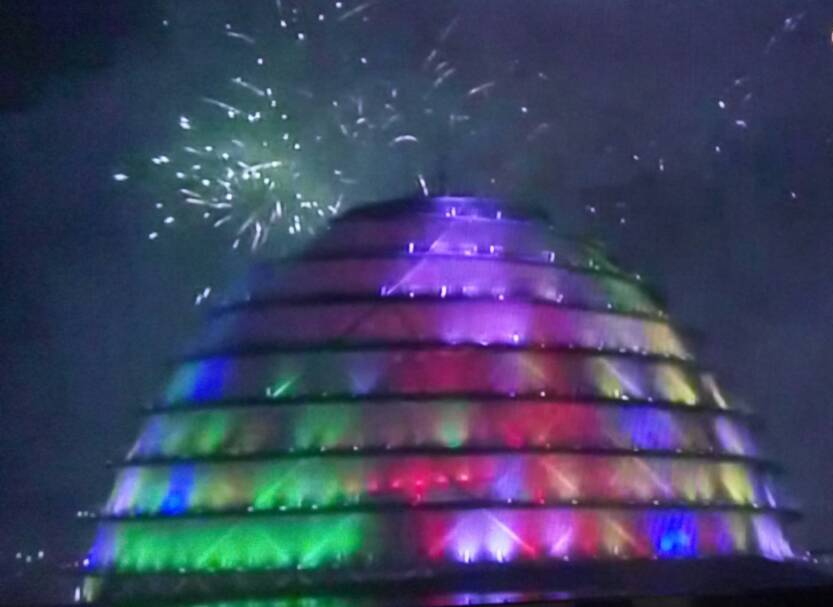 Fireworks at Kigali Convention CentreCelebrating entry into the New Year with fireworks is relatively a very new tradition in Rwanda, and since 2017, at every end of year Kigalians have been getting a treat of seeing and hearing dazzling fireworks blasts from around key locations in the city.
With COVID-19 now in its ninth month around the City of Kigali and across the country, and numbers of new infections scouring up, government has taken measures to avoid further infections including preventing public gatherings.
This has left many city dwellers with one simple question: We will have any Fireworks in Kigali city to usher in the year 2021?
Pudence Rubingisa, the Lord Mayor of Kigali City told KT Press, that the pandemic has imposed several restrictions which will even affect this event.
"Since a couple of years, we displayed fireworks on 3 selected sites (Nyamirambo Stadium, Remera Stadium and Bumbogo Hill). Due to COVID-19 restrictions, on public gatherings, the city has suspended all activities related to fireworks ushering during this festive season," Rubingisa said.
"However, some private institutions such as Hotels like Marriot will display fireworks provided that they respect COVID-19 preventive measures in place."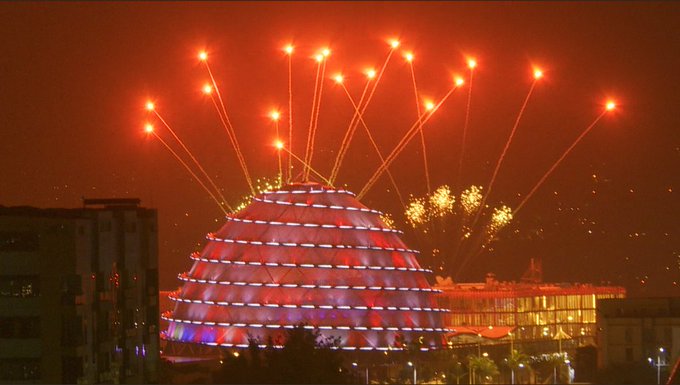 Rubingisa thanked city dwellers for their continued collaboration and participation in all City's development activities despite the pandemic crisis that made life so hard for many.
"I wish to remind Kigali residents that amidst this climate of uncertainties imposed by the pandemic, the only assets each one of us has is a healthy life and a resilience spirit engrained in the Rwandan culture," he said.
Rubingisa reminded that COVID-19 is till around and has high prevalence nowadays.
"We should therefore be very cautious in everything we do; celebrating in our homes, avoiding gatherings and unnecessary movements especially during this festive season in addition to respecting all other measures in place is vita," he said.