Rwanda has set 2024 as a target for the general acceptance of digital payment, and for all government payments to go digital.
The digital system has been already accepted and implemented by severaL institutions including the Bank of Kigali and some traders across the country. 
As part of the efforts to take on the digital payments, the Bank of Kigali(BK) has recognised investors who embraced  implementation of the digital system that will see the government achieve its primary goal by 2024.
"Simba Supermarket hugely used POS this year. The supermarket got most clients to pay digitally using POS. Next year, we are targeting full digital payments. We want all people to pay digitally because it is cheaper," Dr. Diane Karusisi, Chief Executive Officer of BK said on Monday 21 while rewarding the famous Supermarket. 
The appreciated traders currently use a digital system dubbed Point of Sale(POS) in a payment which increasingly becoming popular in capital Kigali and other towns from across the country.
According to BK, among other benefits, POS allows quick transactions and thus, saves time. Moreover, the system allows the government to save money that would have to go into printing notes. 
According to BK, so far 2500 POS machines have been distributed to traders, but more free machines are available for people willing to use them in their businesses.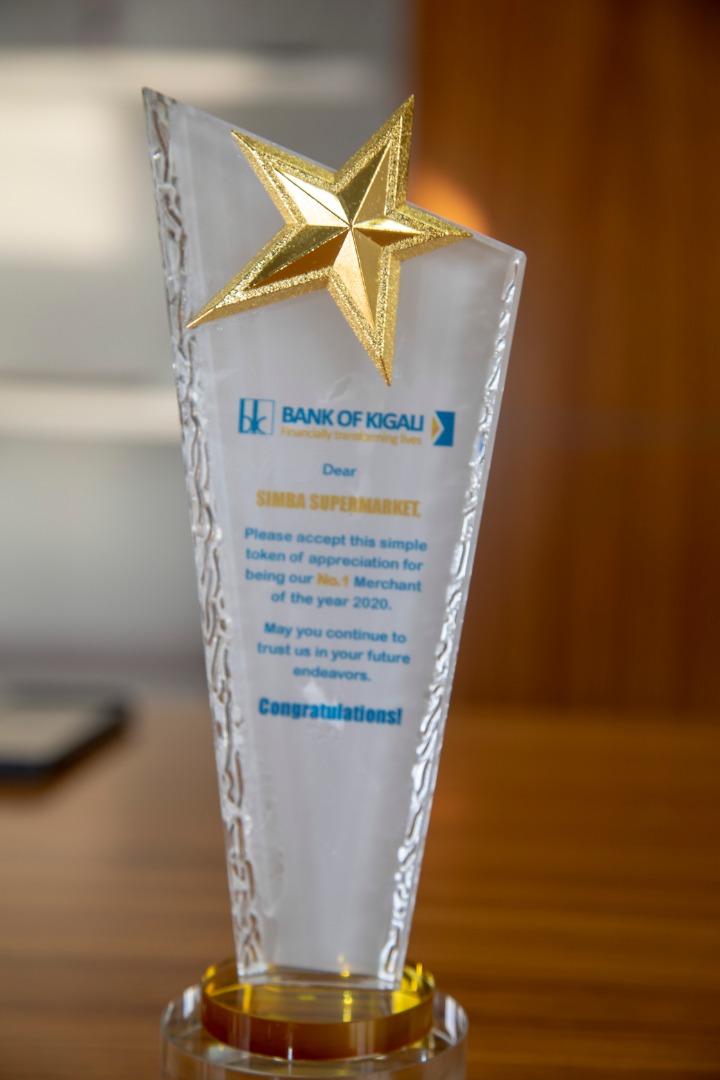 BK says the free distribution of POS machines will help the execution of the digital payments and limit the damage of notes that are withdrawn in the bank by clients to use them for payments.
Also recognised was Satguru, a tour and travel agency. 
BK officials said that three other investors will be recognized on December 23.