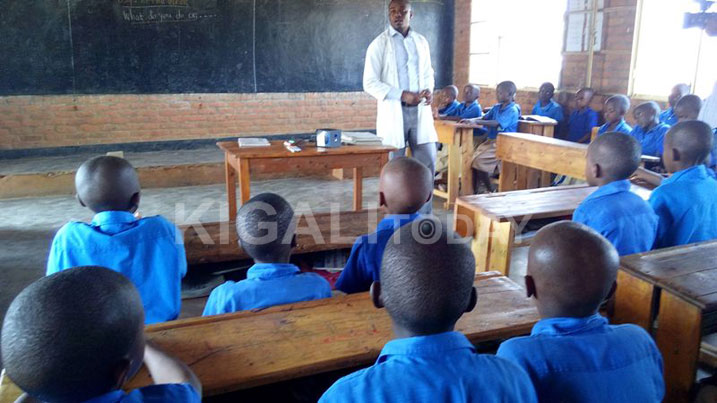 The ministry of education says Rwf39Billion will be spent on paying salaries for the newly hired teachers for primary, secondary, and technical and vocational education and training (TVET) in this financial year( 2020/2021).
Since December last year, the government started recruitment exercises, targeting to hire 28,000 new teachers to reduce the student-teacher ratio challenge in public and government-aided schools.
"The government is building more classrooms and hiring new teachers. So far 6,000 teachers have already been placed in schools and more will, this week. The budget for paying new teacher's  salaries is Rwf39Billion,  and it has already been added to the total budget of this fiscal year, " Dr. Valentine Uwmariya, Minister of education said.
On June 23rd this year, Rwanda's Finance Minister Dr. Uziel Ndagijimana presented a fiscal year budget for 2020/2021 to Parliament with the government planning to increase the education sector expenses by 63%.
The government plans to spend Rwf492billion in the fiscal year 2020/2021 in the entire education sector from Rwf310, 2billion in the revised budget 2019/2020. 
Dr. Ndagijimana said that the government will use the top-up, for the construction of classrooms, improving school feeding programs, fighting overcrowding in schools, improving English and Science programs.
The student-teacher ratio stands at 59:1 in Primary and 29:1 in Secondary or 46:1 on average in both levels.
To deal with these numbers, the Ministry of Education temporarily changed the teacher's recruitment examination system.
Under the new rules, the best academic graduates will be hired to join the teaching profession on a one-year probation period.
However, the new teacher's hiring system comes after huge numbers of teachers failed recruitment exams in the previous mass recruitment examination, affecting the government's target to hire about 28, 000 teachers for the academic year 2020/2021.
According to the Ministry of Education, in December last year, only 2% of the teachers who sat for the recruitment exams passed, meaning 98% failed while 15% only passed during the latest exams conducted in July 2020.
This means that 85% of the candidates failed the latest recruitment exams. All the teachers who failed in the duo recruitment exams failed to attain the 70% pass mark required.
 Dr. Uwamariya said that the changes are expected to help the government quickly address the teacher deficit.