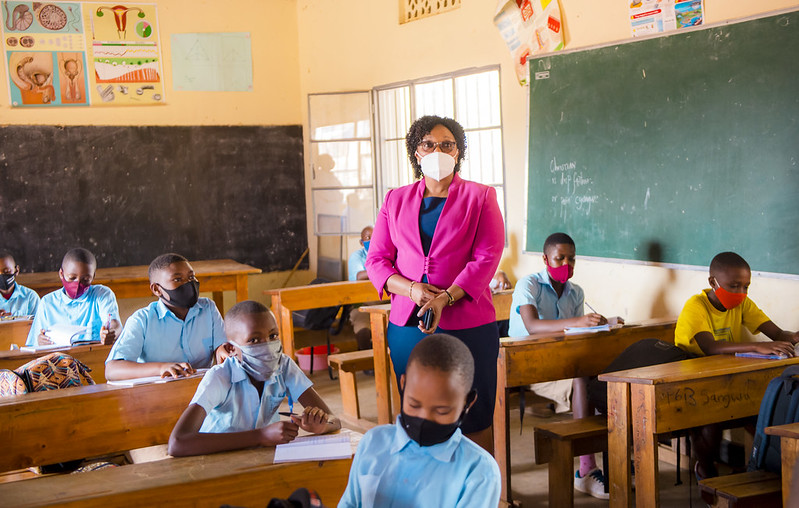 The minister of education has said the school year 2020-2021 will be revised following the uncertainties presented by OVID-19 but warned schools to desist from taking advantage of the crisis to hike school fees.
The minister's remarks come after parliament on Tuesday raised concerns over a long post covid-19 school calendar year which pushed some schools to increase school fees which adds on pressure to the economy.
The calendar was published this November marking the resumption of academic activities for primary, secondary and technical schools, except for pupils in and below primary 3 and nursery schools who are still at home.
According to current calendar the pupils and students are supposed to study for six consecutive months in which they will revise and cover classroom topics that were skipped during the unprecedented seven month holiday induced by Covid-19
Education Minister, Dr. Valentine Uwamariya said that the issue of duration was noted soon after the calendar was published but current calendar is flexible and not static meaning it could be changed anytime depending on what is happening in the schools.
"We talked to districts asking them not to use this as a reason for allowing increment in school fees, because it is a kind of trial, that is why we are reopening in phases," Uwamariya told parliament while backing the Prime Minister Dr. Edouard Ngirente's report on education activities 2017-2020
The Minister explained that the school year calendar will be revised anytime.
"We are reminding everyone (school heads) not to use semester duration as an excuse to increase school fees since we are monitoring this situation on a daily basis to ensure children eat and learn in good conditions," Uwamariya said.
Anticipated Changes in 2021 calendar
The education minister informed parliament that the 2021 academic year will come with flexible changes contrary to other previous years where the school calendar and activities have been static.
For example, Uwamariya said that pupils in primary three and below will start in January and will complete the semester after the others who have already started since November.
"The group that will start in January will have two class sessions in a day, where we will ensure they complete studies without gaps in the calendar," she said.
In this regard, Uwamariya said the January dates will be announced then, but the planned calendar (for the November 2020 and January 2021) will ensure that all schools resume the 'normal' school year in September 2021.