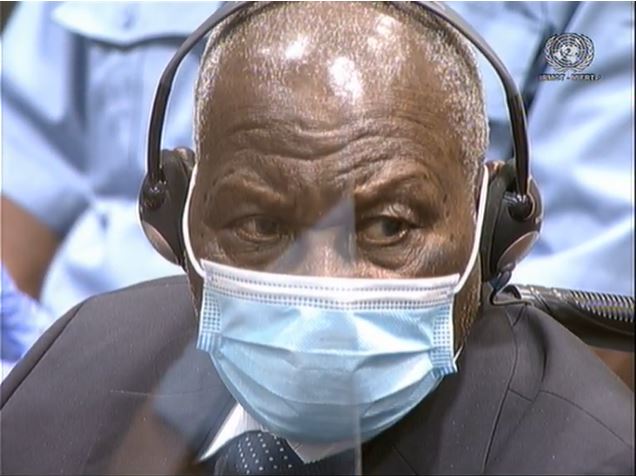 Rwandan Genocide Scholar Tom Ndahiro has said that 2020 was a year of justice to Rwandans despite security threats caused by the current COVID-19 global pandemic.
Ndahiro who has a relatively wide experience in regional security and documenting genocide history in Rwanda said that though Covid-19 was a security threat in itself, the pandemic lockdown measures were a big leverage for Rwanda's search for genocide fugitives.
"Some of the genocide suspects like Felicien Kabuga, who had evaded justice for 26 years, wouldn't have been arrested and brought to justice if it was not for Covid-19 restrictions in movement," Ndahiro told the national broadcaster-Radio Rwanda this Friday.
Sources from the UN International Residual Mechanism for Criminal Tribunals for Rwanda (IRMCT) indicate that Kabuga was tracked down using Interpol intelligence networks between the French and Belgian governments, after one of his daughters who was already under Interpol radar moved from Belgium to France to take care of his father (Kabuga) who needed medical care during the Covid-19 strict lockdown.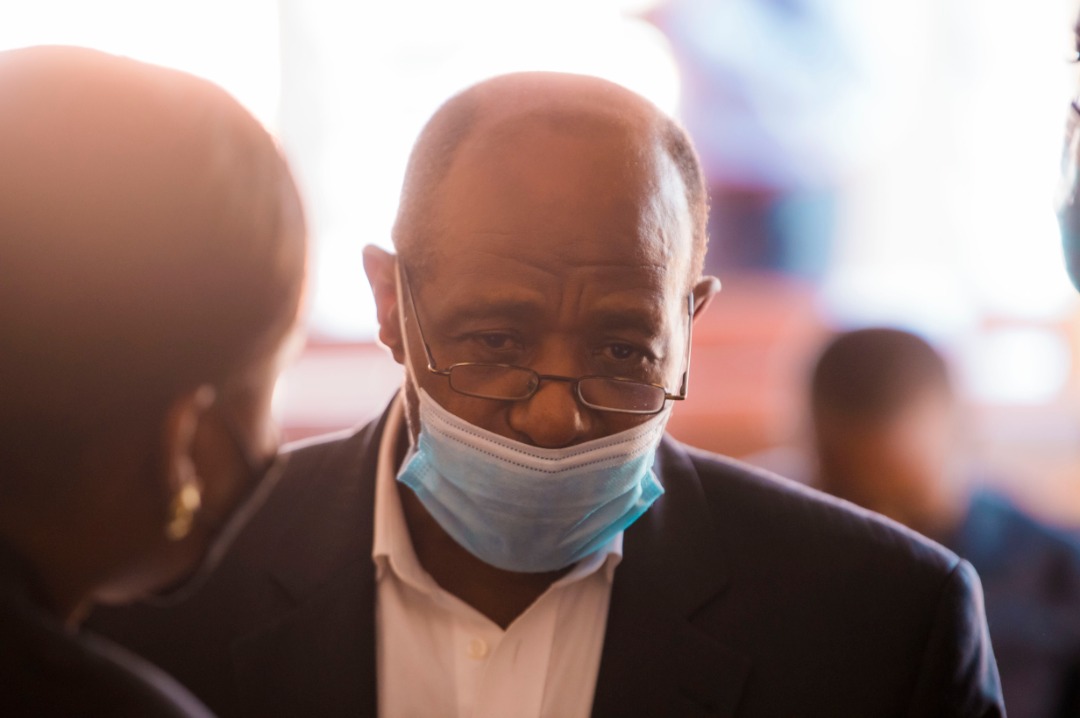 Ndahiro said that this achievement will go into the books of history as one of the greatest achievements in the judicial year 2020, and that this move will mark another journey of arresting many more co-accused suspects in the Kabuga case, especially those who worked with him at the infamous- Radio Télévision Libre des Milles Collines (RTLM) radio station- which propagated Genocide propaganda against Tutsi in 1994.
"The arrest of Kabuga is a big step forward in starting to disclose other suspects involved in the RTLM operation. Some of them are fugitives in Europe but still will be named in the Kabuga case," Ndahiro said.
The Kabuga case, initially set for trial in Arusha but later transferred to the Hague last October and had its initial case reading in November 2020, is set to proceed starting with this January 2021. However, some of the men who worked with Kabuga at RTLM have already been named in the Hague hearing.
The year 2020, according to Ndahiro was a year of justice because of the international and regional collaboration between Rwanda and other countries which bore arrest of some of the genocide suspects, deniers and terror suspects indicted by Rwanda.
Some of those arrested, tried and convicted under these efforts include famous hotel Rwanda hero- Paul Rusesabagina and his 17 FLN terror group accomplices including two former FLN spokesmen- Callixte Nsabimana and Herman Nsengimana. 
Others nabbed in 2020, especially genocide suspects include Joseph Mugenzi, Charles Ndereyehe (arrested in September but later released); Jean Paul Micomyiza  (arrested in Sweden).
Other big names in the case of Kabuga include- Augustin Bizimana- a former Defence Minister whom the investigations of the IRMCT managed to confirm his death, even when he was on the list of the most wanted genocide suspects with an arrest bounty of $5million offered by the US Department of State.
Ndahiro said that without this global cooperation on justice, Rwanda couldn't have managed to make this enormous judicial strides and lauded other countries to continue supporting Rwanda's bid to bring to all genocide suspects. 
Apparently in May, 2020 IRMCT Chief Prosecutor Serge Brammertz, while on his visit to Rwanda promised to bring into justice all fugitives accused of committing the 1994 genocide against the Tutsi.
On top of his list, the Chief Prosecutor said are fugitives like Protais Mpiranya, a former presidential guard head in Juvenal Habyarimana's government, Fulgence Kayishema, Phineas Munyarugarama, Aloys Ndimbati, Charles Sikubwabo, and Charles Ryandikayo- all on the most wanted list of suspects.