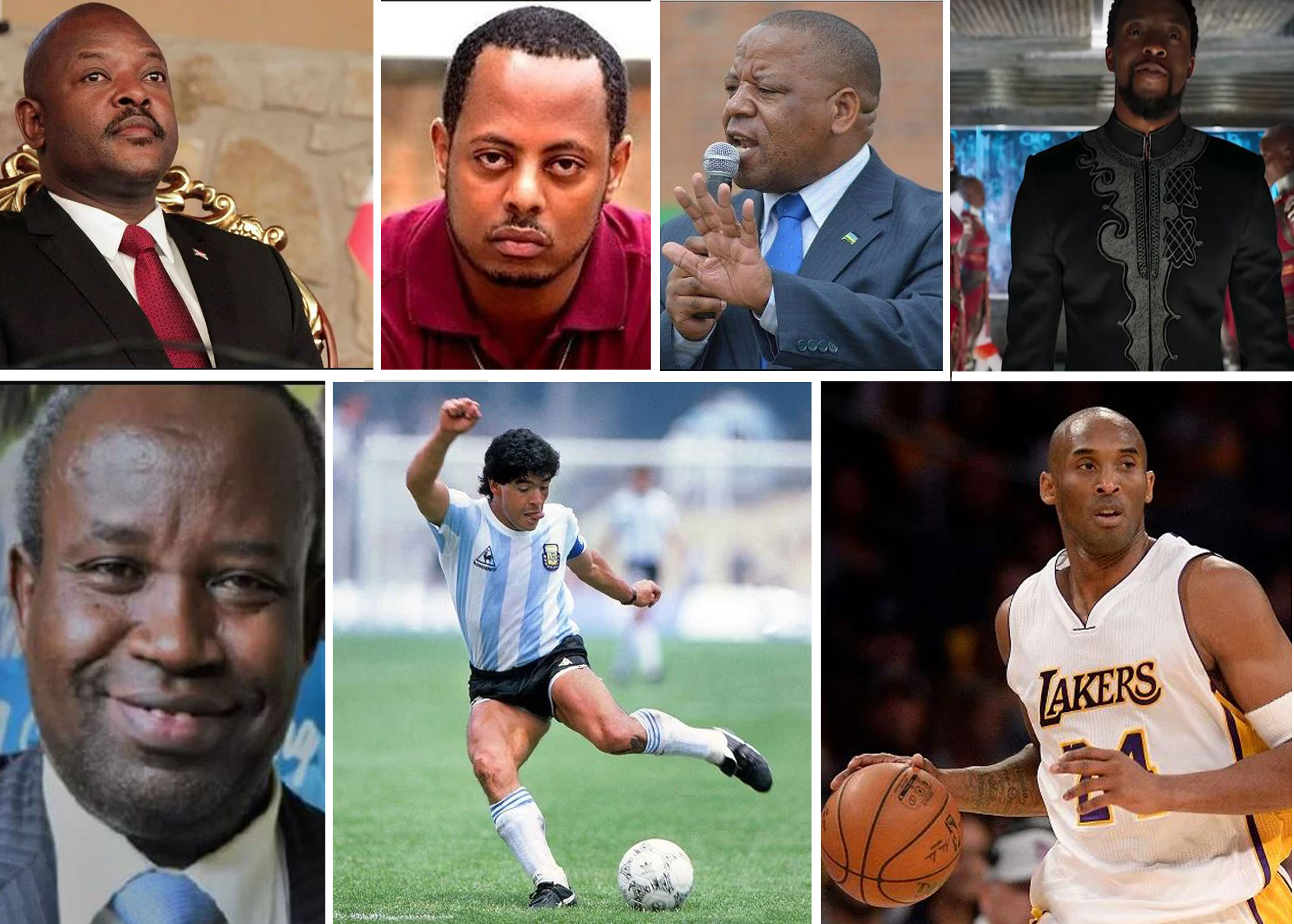 Hundreds, even thousands wished us 'Happy New Year' when we started 2020 and we reciprocated the gesture.
Little did we know that, COVID-19, several other events would prevent us from celebrating the beginning of 2021 together.
Friends, relatives, role models, celebrities, parents, leaders who contributed greatly to our economies, pastors who gave us the 'Good News' among others passed away in 2020 and this happened across the world.
In Rwanda, shall be remembered Aimée Bosenibamwe, former Governor of the Northern Province who passed away on May 23, 2020.
He was known for being hardworking and humble, two characters that every person who happened to work or just stay around him would have wished to emulate.
At the time of his death, Bosenibamwe was the Director-General of the National Rehabilitation Service.
At 52 years old and father of five, Bosenibamwe went too early, but he left a good legacy of serving selflessly; he served as mayor, executive secretary of the province, and way before that, he served as a teacher after finishing his undergraduate program in agriculture from the Democratic Republic of Congo.
Also to be remembered is Professor Senator Laurent Nkusi, a linguist, politician, academician, and father.
First Director of Rwanda's School of Journalism which was established in the direct aftermath of the Genocide, Nkusi died on May 18 at 70. Nkusi served as Minister of land and environment, then Minister Information, before serving the country at the Prime Minister's office.
Professor Laurent Nkusi who was so much attached to research would become Vice Rector in charge of academic affairs at former university of Kibungo until 2011 when he was elected senator from Higher learning Private Institutions' ticket.
Dr James Vuningoma who was the Director-General of the National academy of Language and culture could have been among those who went earlier than the rest. He died on January 20, 2020, aged 72.
He was also an academician who served for quite a long time in Higher learning institutions, mainly University of Rwanda. He left a huge record of research papers that will serve local researchers after him for decades.
And, still in the academic field, who would forget Prof Gahutu Jean Bosco at the faculty of Medicine at the University of Rwanda who died on September 7, 2020?
He was such a hardworking medical doctor that, even students at university in social sciences, humanities knew about his records, leave alone students from faculty of medicine who owe him much respect.
Still at University of Rwanda, Prof Kayumba Pierre Claver, a pharmacist died on November 23, 2020. He left a big gap because there was only three pharmacists with this title of Professor at his time, him inclusive.
Ambassador Kamali Karegesa Ignace also left us on August 11, 2020 after serving the country in different capacities where he represented the country as High commissioner to South Africa and Uganda.
He also served in other capacities like Secretary General at the National Chancellery for heroes, national orders and decorations of honors (CHENO).
At the time of his death, he was on the advisory board at the Rwanda Patriotic Front(RPF) Inkotanyi, Rwanda's ruling party.
Rwandan artists will also remember Virgile Karagwa a.k.a DJ Miller who died on April 5, 2020 at a young age and most importantly Kizito Mihigo who took his own life on 17 February. He was given presidential amnesty two years earlier.
In the region
Big losses were recorded in Rwanda, in the region and beyond in 2020. The year was very bad. It cost countries life of their former heads of state.
Former president of Burundi, Pierre Nkurunziza died at 55 a couple of weeks before handing over to his Predecessor Evariste Ndayishimiye on June 8,2020.
Pierre Buyoya could have been the latest. Also, the former Burundian President died on December 17 aged 71.
But earlier on July 24, 2020, Tanzania had lost former President Benjamin Williams Mkapa at age of 81.
Way earlier on February 4, 2020, Arap Moi of Kenya died aged 95 while Mamadou Tandja, former President of Niger died on November 24 aged 82.
As if this was no enough, 2020 also cost life to Hosni Mbarack, former President of Egypt who died in February 25, 2020 aged 91.
Jerry John Rawlings, former president of Ghana also left us on November 12, 2020, the year that decided to leave no stone unturned. He was 73 years old.
Mali did not lose one former president, but two: Moussa Traoré on September 15 aged 83 and Amadou Tumani Touré on November 10.
Jacques Joachim Yhombi-Opango, former President of Congo Brazza also died on March 30.
Back in Tanzania, Augustine Mahiga, former Minister of Justice and Constitution died on Labor Day-May 1,2020 while in South Africa,  Zindzi Mandela, daughter to Pan Africanist late Nelson Mandela died on July 13 aged 59.
From Kobe Bryant to 'Black Panther'
The loss was not only registered in politics and academia, Sports and entertainment suffered big loss too.
On January 26, the Basketball world was shocked by the fatal accident of Basketball star Kobe Bryant of NBA- Lakers. He died in a helicopter accident with his daughter.
November 25 took the football legend Diego Maradona aged 60 and five days later-November 30, the Senegalese Papa Bouba Diop followed him at his 42 years.
Also to mention is Country Music legend Kenny Rogers who died on March 20 at his 81 years.
The world of entertainment will remember August 28 when Chadwick Boseman a.k.a Black Panther died at 43.
2020 did not shy away from taking even the youngest of the entertainment world. Ugandan Nikita Pearl Waligwa famous in the film 'Queen of Katwe' died on February 15.
The adolescent was followed by 86 year old music legend Manu Dibango on March 24.
Last but indeed not least would be George Floyd who was killed by US police on May 25 at 46 years old. His death will be remembered by every American from outgoing president Donald Trump to the common citizen. It was followed by a reminder that "Black Lives Matter."